When you  start the day in the penthouse suit of the Rotunda in Birmingham, you kind of get  a feeling that the wedding day is going to be a tad special! I was so right!! Sandy and Lee (Mr and Mrs Cutler) your wedding was epic!
After a very long elevator ride, up, up and up… my second photographer (Nic) and I split up when we reached the top floor. He went over to Lee and the boys, who had the matching suit across the hall and I went to Sandi and her lovely bridesmaids.
With breath-taking views across Birmingham and floor to ceiling windows that let in the most amazing light, I was a very happy bunny!
The wedding venue was Fazeley Studios. I'll admit that I am developing a little crush on Fazeley. Hidden behind the unassuming blue doors, with its high vaulted ceilings, beautiful spaces, gorgeous accents and not to mention the helpful staff – by the time I shoot the 3 other weddings I have booked in there next year, it's going to be full blown love!
Sandi was one of the most chilled out brides I've had the pleasure to photograph. After the ceremony we went for a wander around Digbeth and the custard factory (where they used to make birds custard) with their entourage in tow, taking full advantage of the fantastic graffiti on the walls and unusual surroundings.
With her leather jacket over her princes wedding gown and converse trainers on, Sandi was the epitome of the cool and funky bride.
Thank you so much for the photos!! I am absolutely in love with them!

You truly captured the full essence of the day! Such love and fun!! xx – Sandi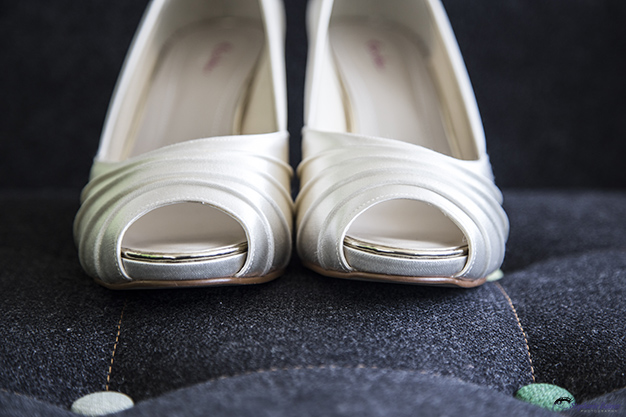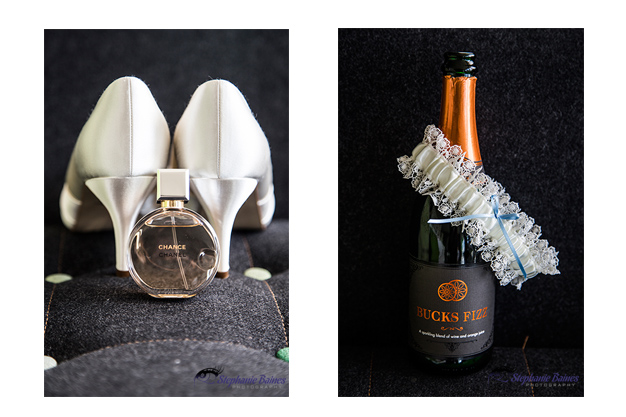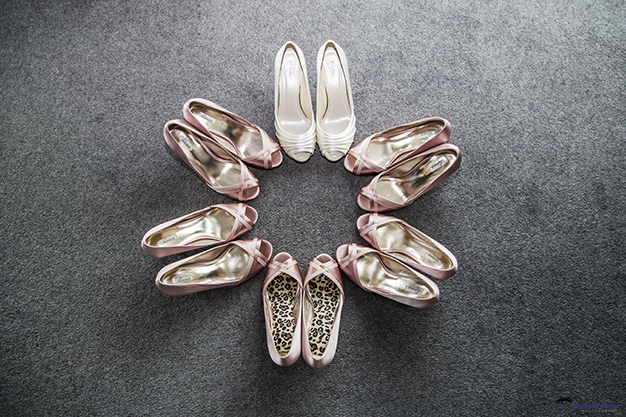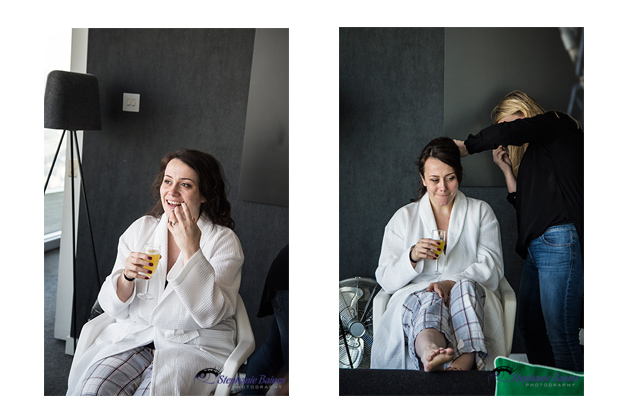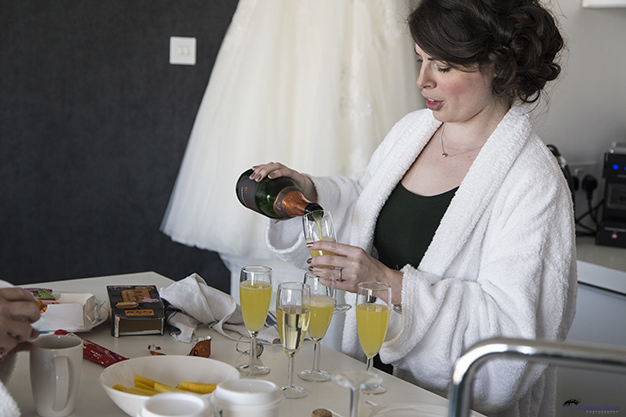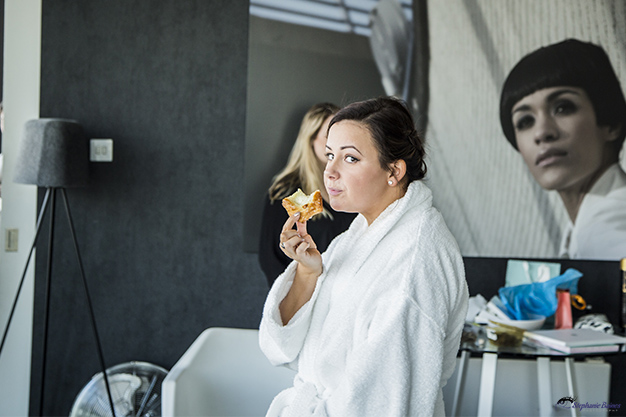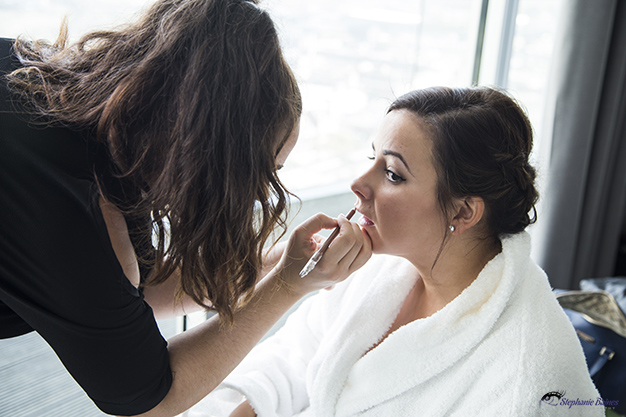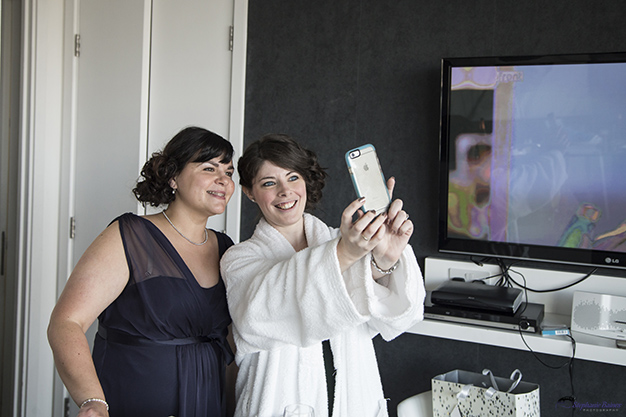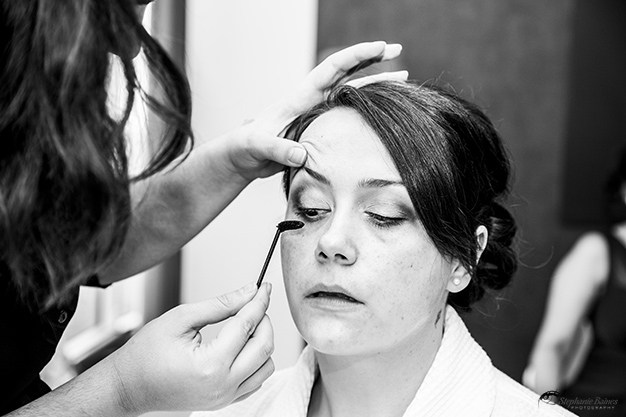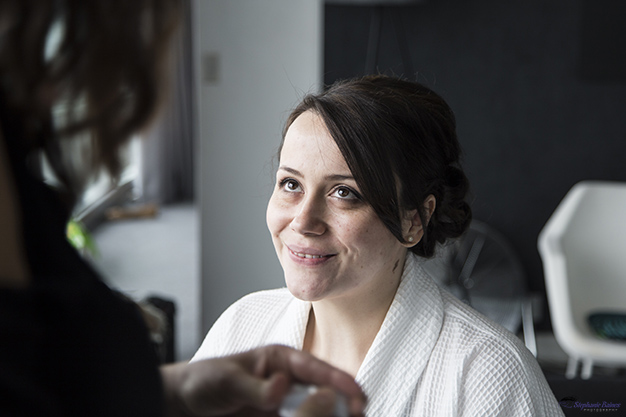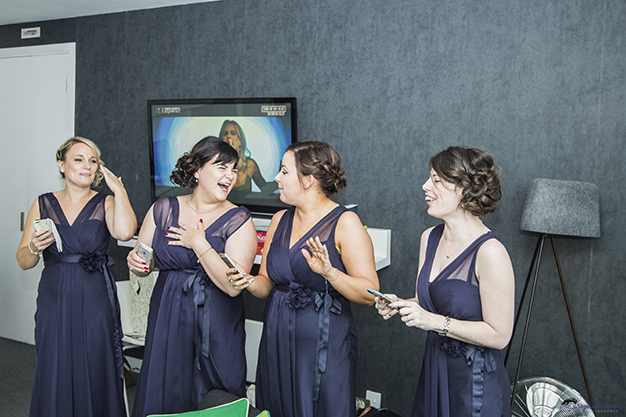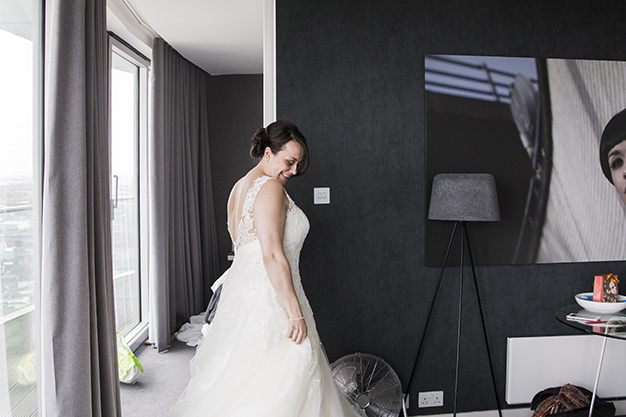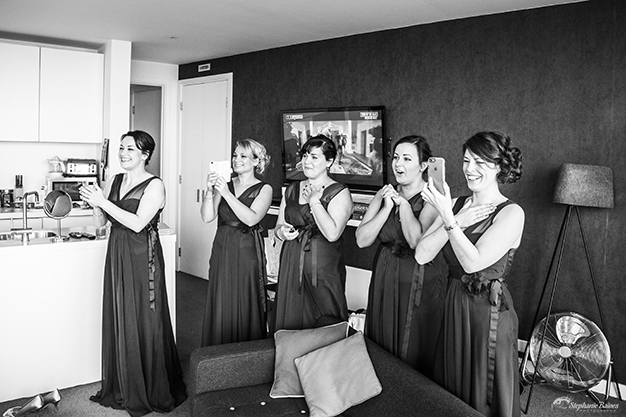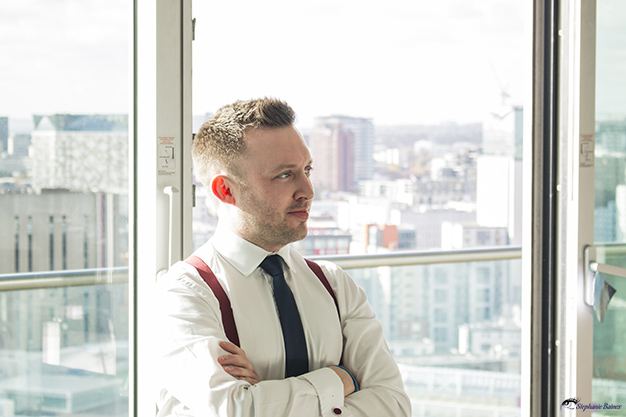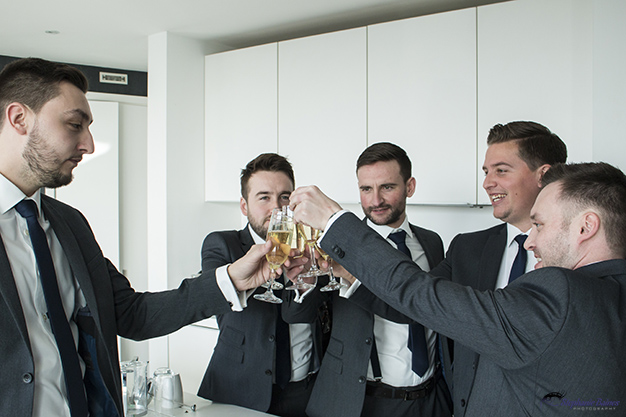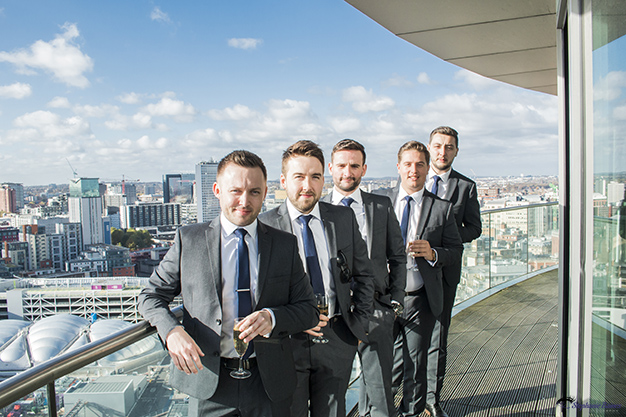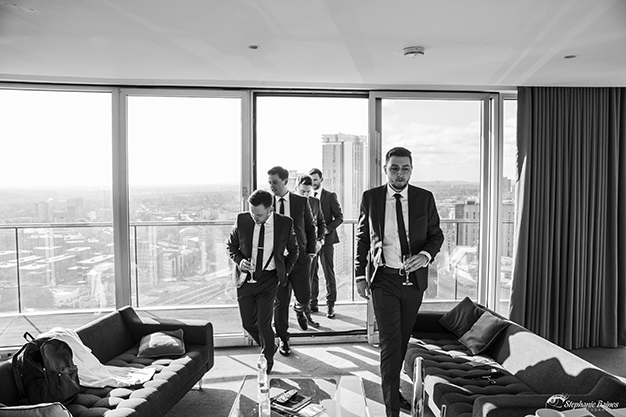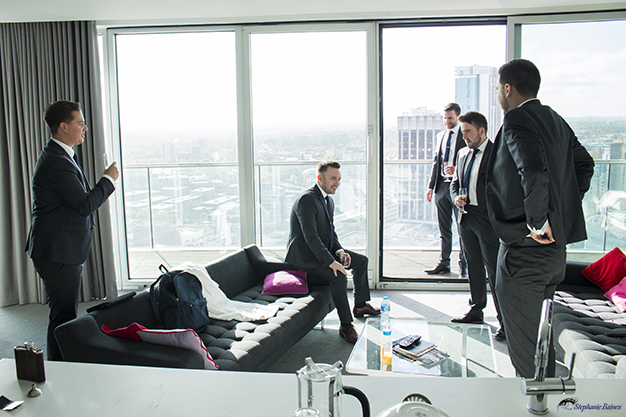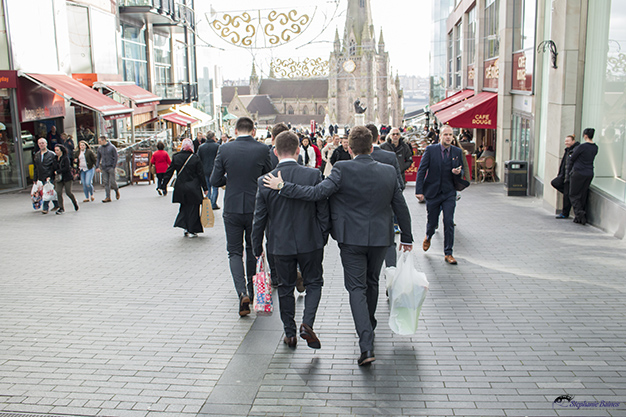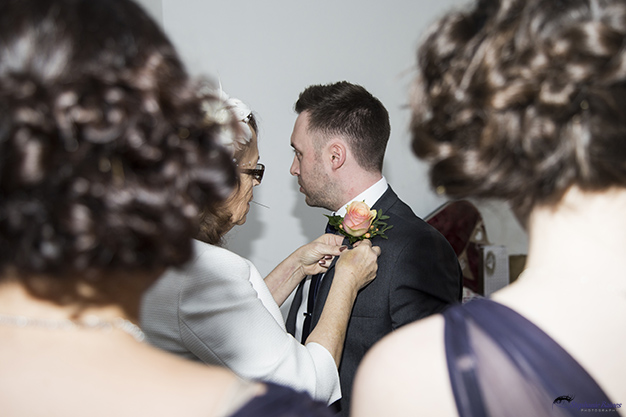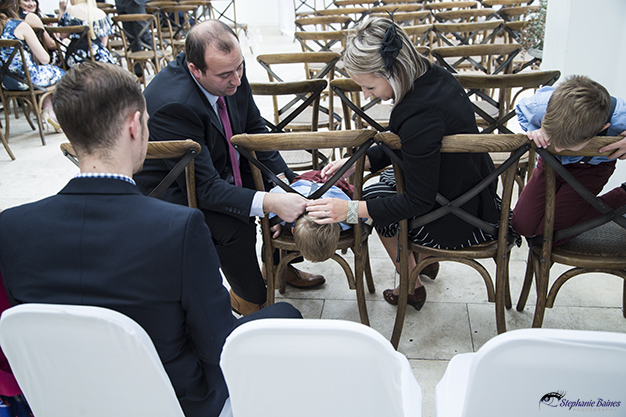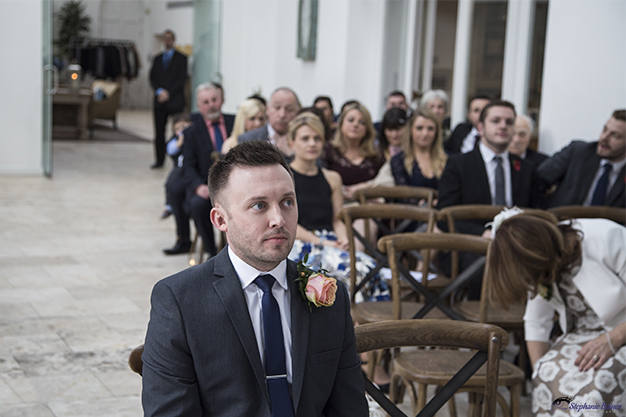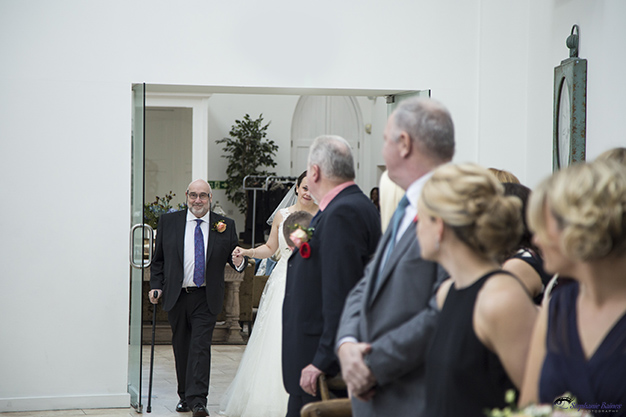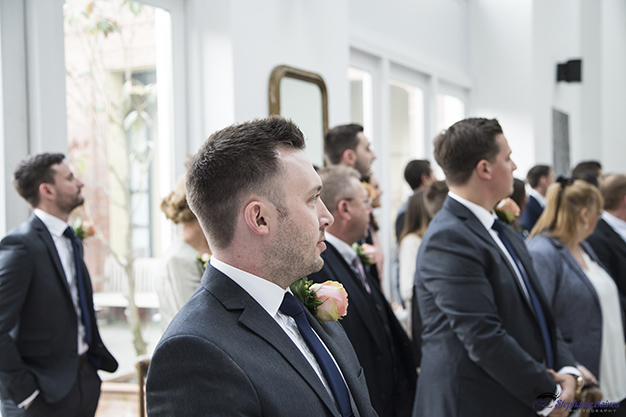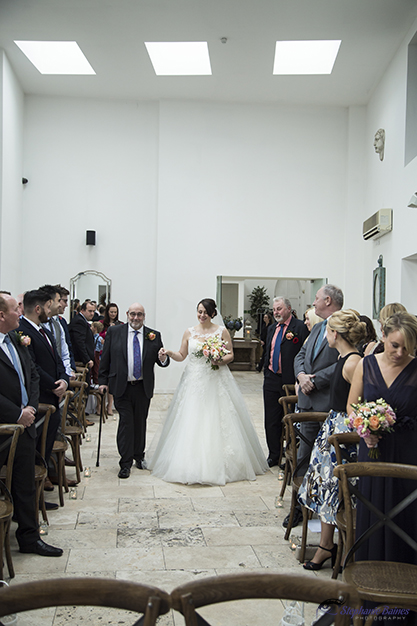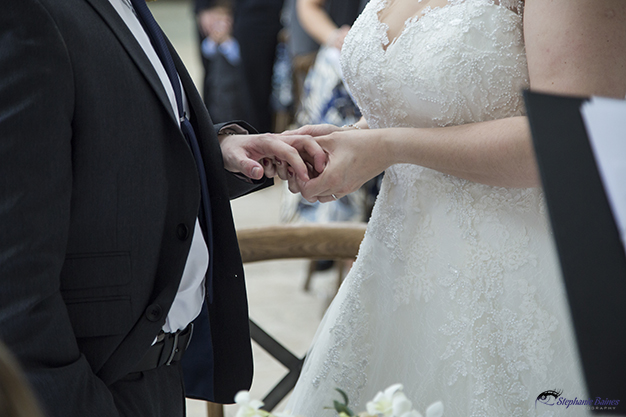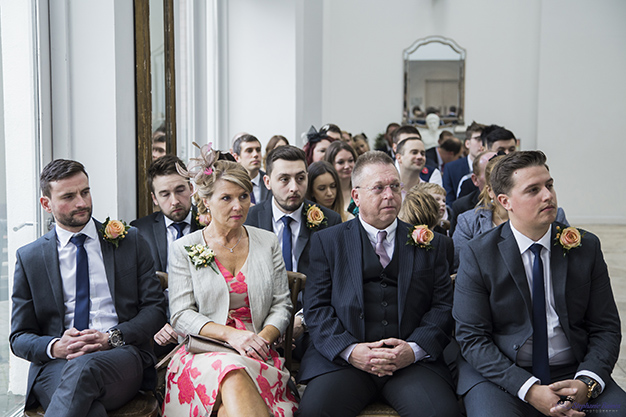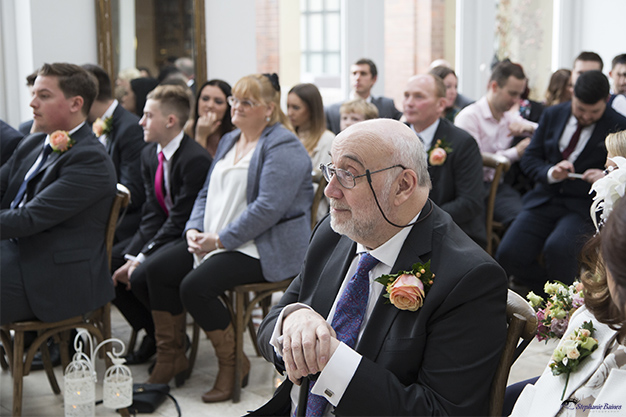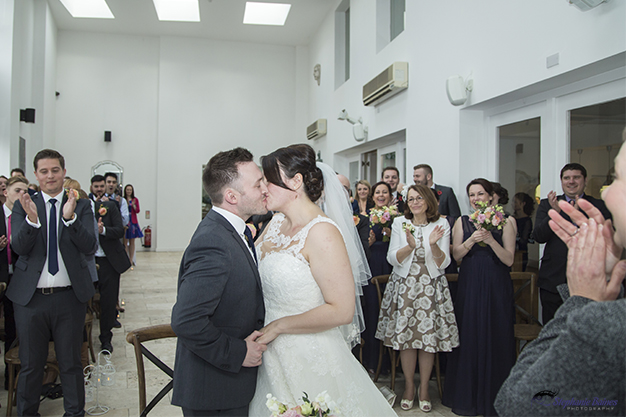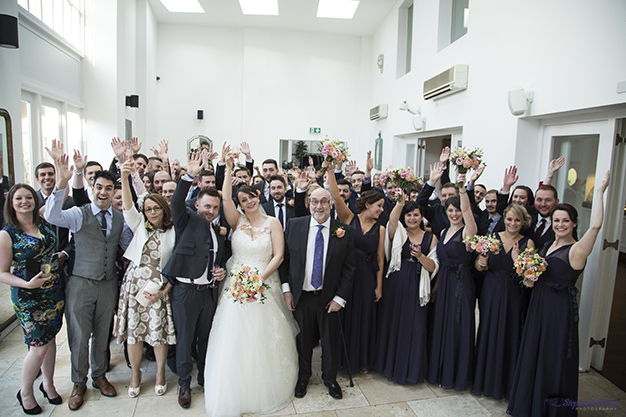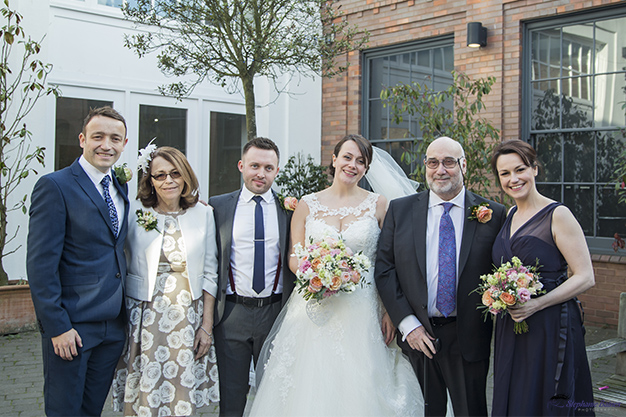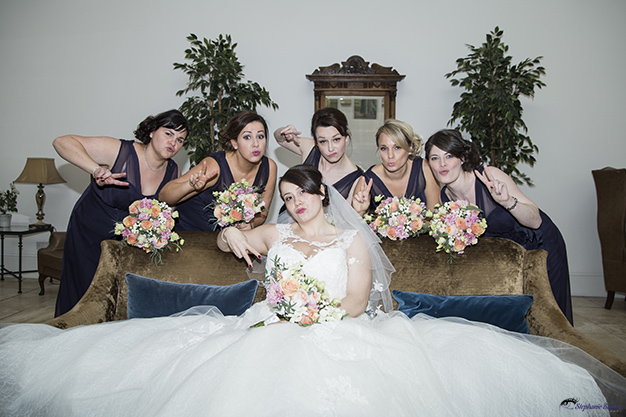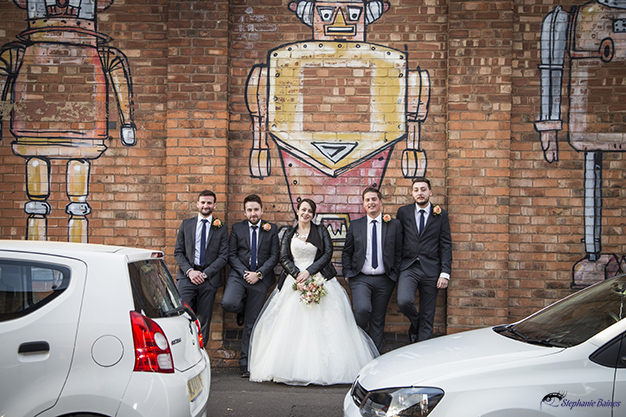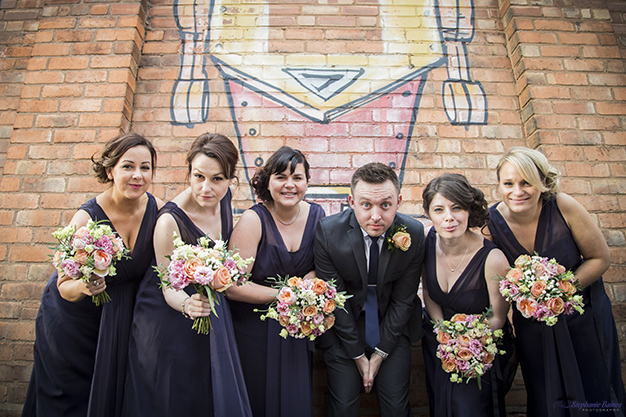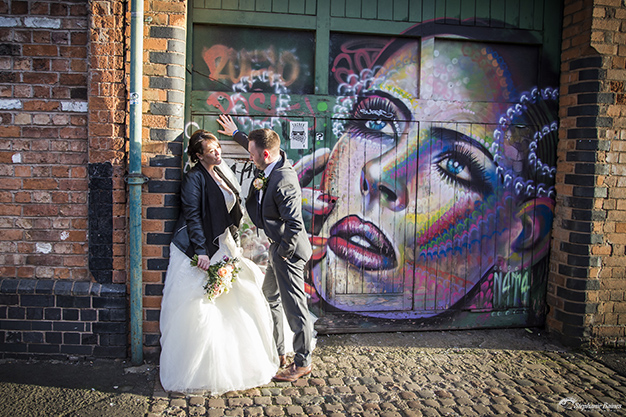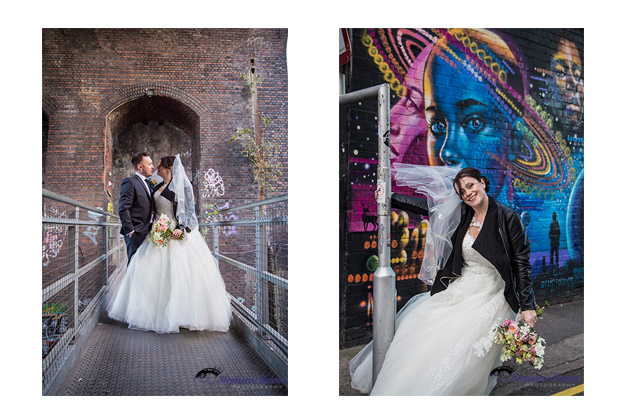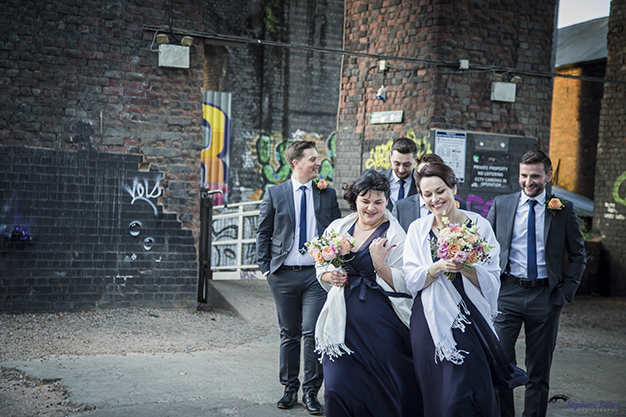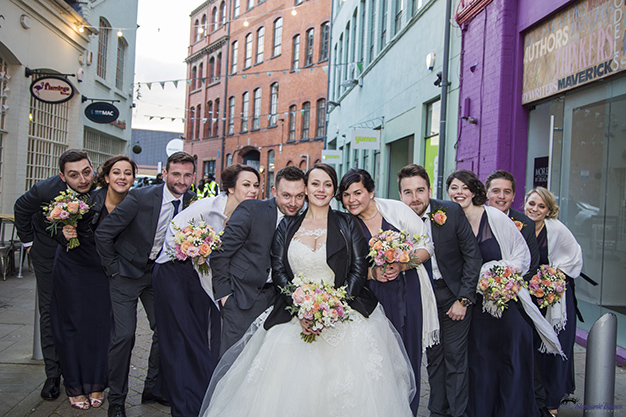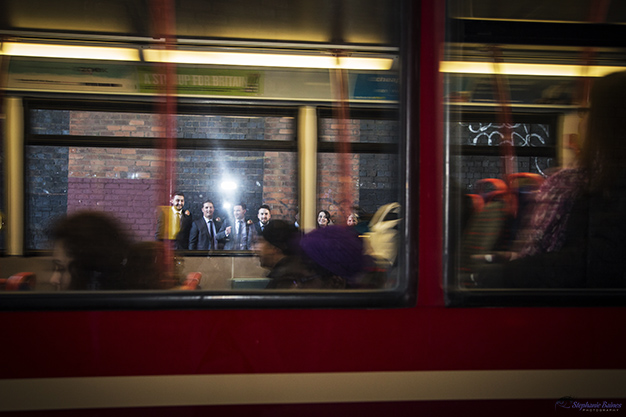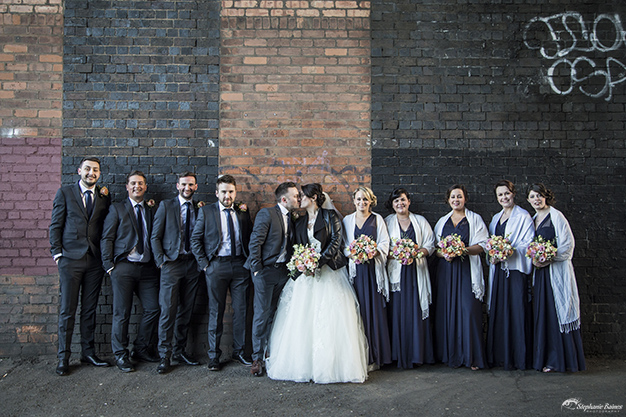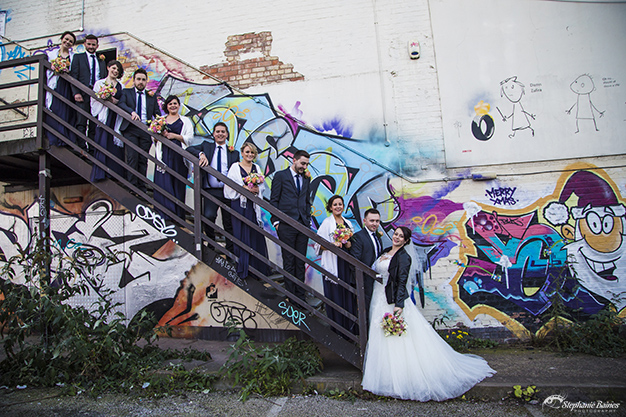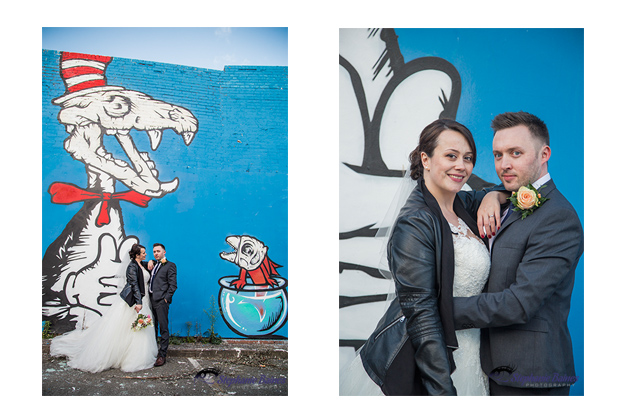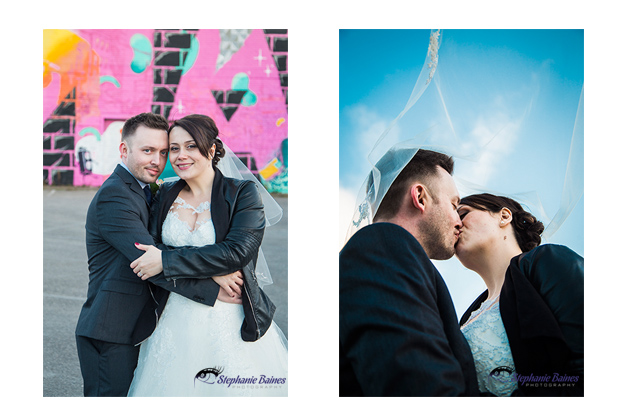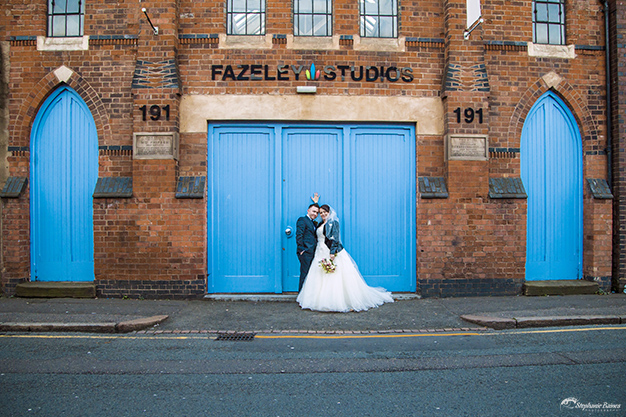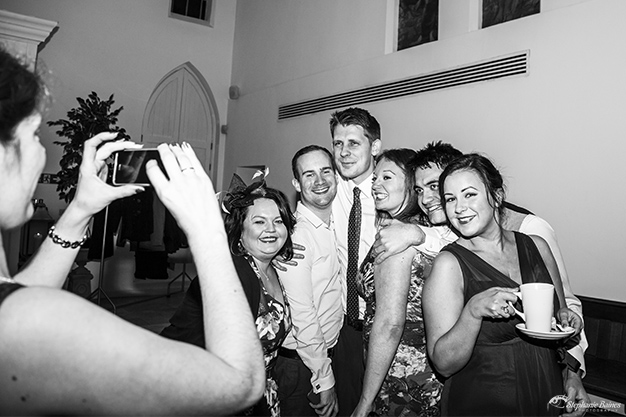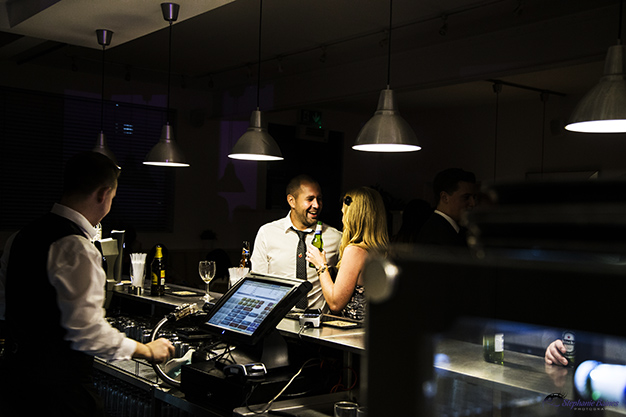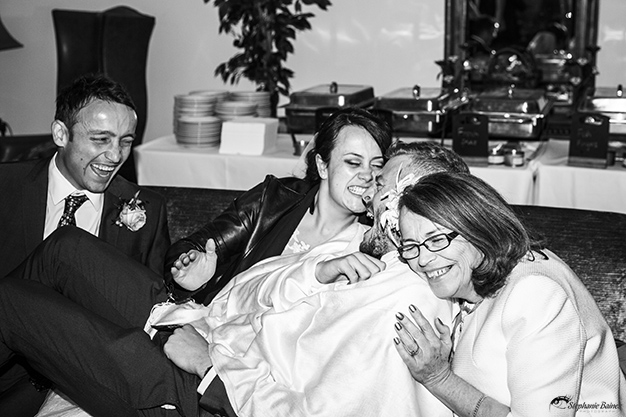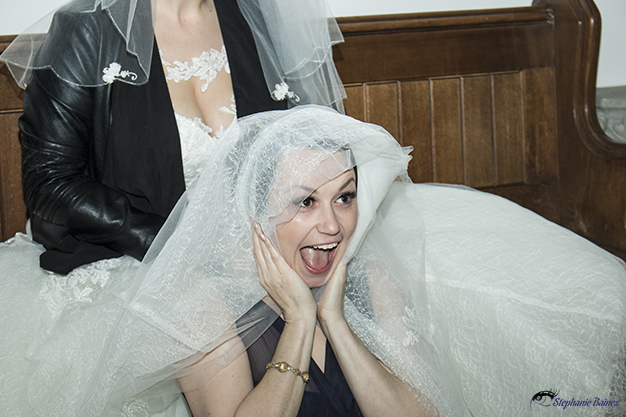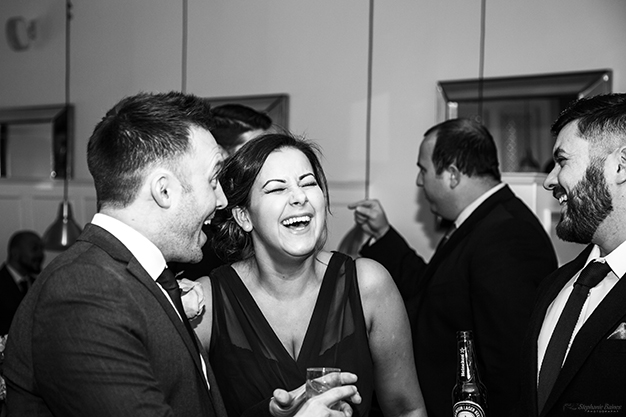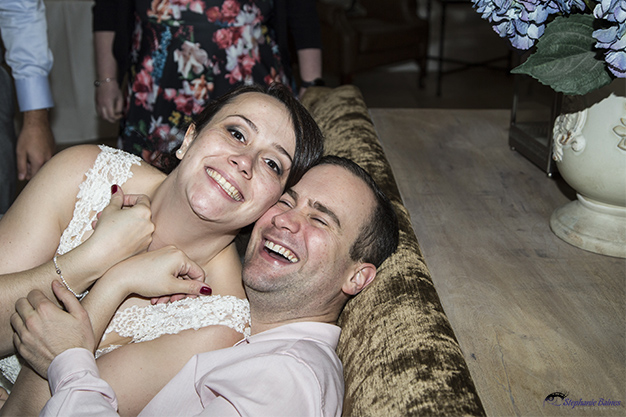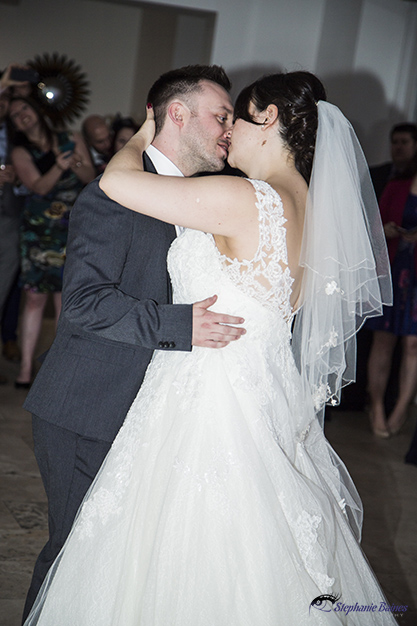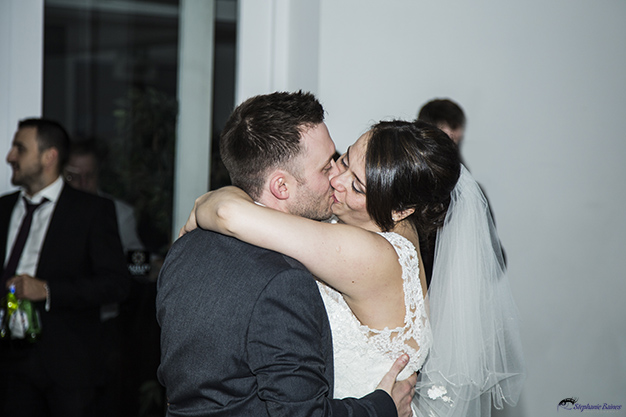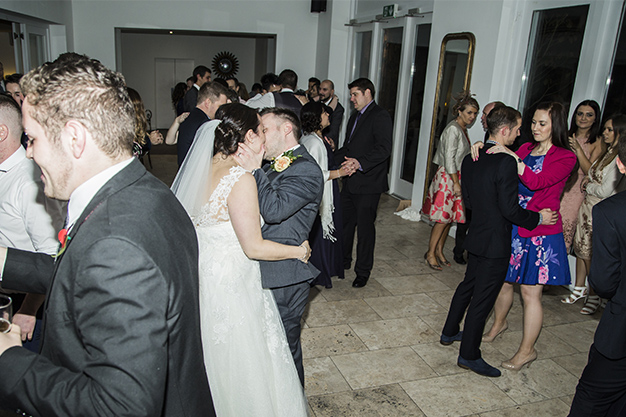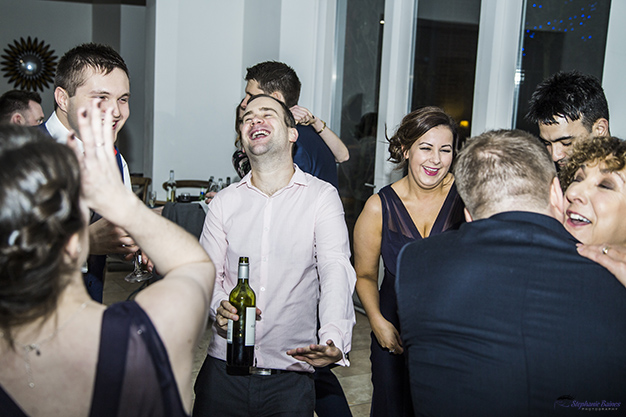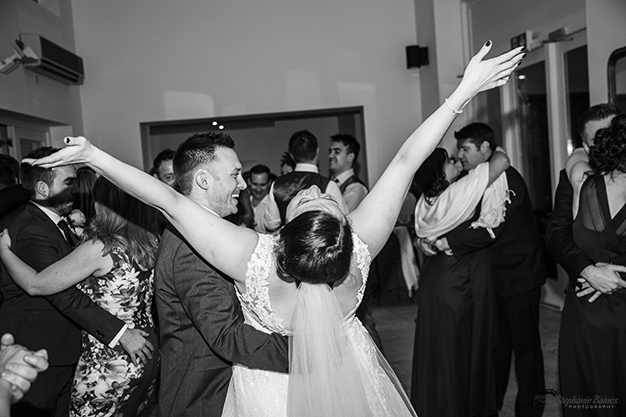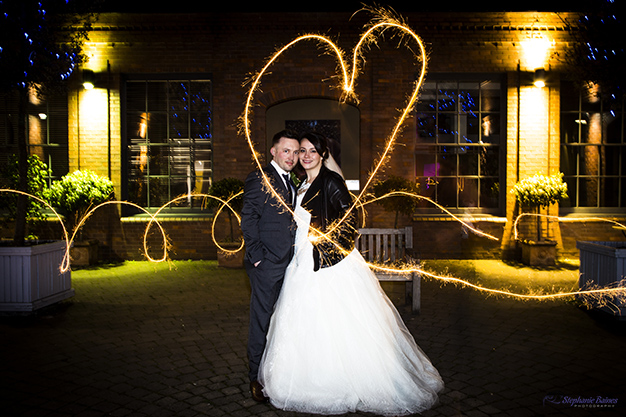 I always welcome feedback, so please feel free to comment and let me know what you think of my work.
You can also find more of my work on my Instagram, Twitter and Facebook Pages. Why not follow me to see more of my work and what I am up to.
If you have any questions please do not hesitate to contact me.