Uncategorized
Not many photographers, let alone people can say that all in one day, they went underground, overground, got completely soaking wet (I've never been so sodden – I looked like Alice Coopers ugly sister), and finished the day shoulder shuffling to the macarena on a river boat cruise………….I can!!!!!
Nicki and Ran's day was certainly one to remember and brought with it excitement and some real challenges for me as a professional photographer.
The ceremony was held in the Dudley Limestone Caverns which presented the problem of lighting and of course lots of water. One wrong step and myself and all my gear would go 'splash'! I had to navigate the darkness, jump from moving barges to tiny landing platforms and capture all the amazing details.
After the ceremony we all headed to Stourport on Severn and the guests boarded a river boat, while the newly married couple and I headed along the river path to take more wonderful photos. The sky had begun to rumble and turn a very ominous colour and as I started to snap away, the heavens opened.
Oh my days!
All three of us huddled under a tree and tried to wait for the storm to pass. Credit to both Nicki and Ran, the smiles never left their faces and in the end we all gave up pretending that we weren't going to get any wetter, and made a dash back for the boat (stopping to take a few snaps along the way).
The sun came out as the boat pulled away from its mooring and the smell of bbq filled the air. The DJ got the music started and soon people were singing, eating and waving to people along the river banks.
We just wanted to take a minute to say thank you so much for the wedding photos.

We've been through them countless times in the last week on our own and with friends and family, laughing, ooohing and ahhhing our way through them every time! We're definitely going to have a hard time choosing which ones to get printed to put up around the house.

You captured the whole day absolutely perfectly. It was exactly the feel we wanted for our photos. 

We had so many comments from guests about how hard you were working and how much of a pleasure it was to have you around. Even after the torrential rain shower we had to endure during our 'couple photos' you were still all smiles!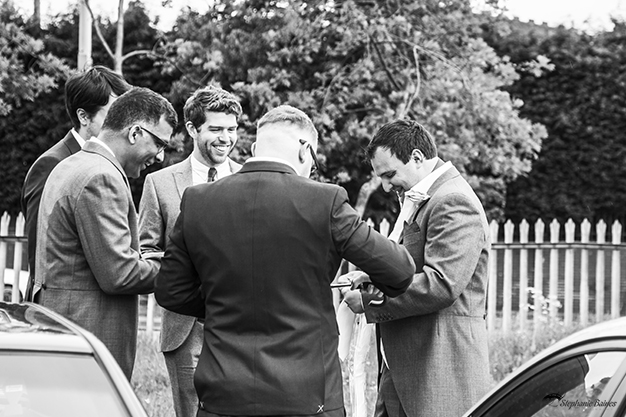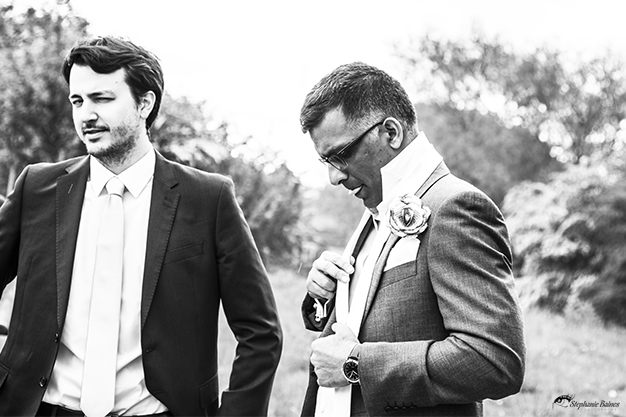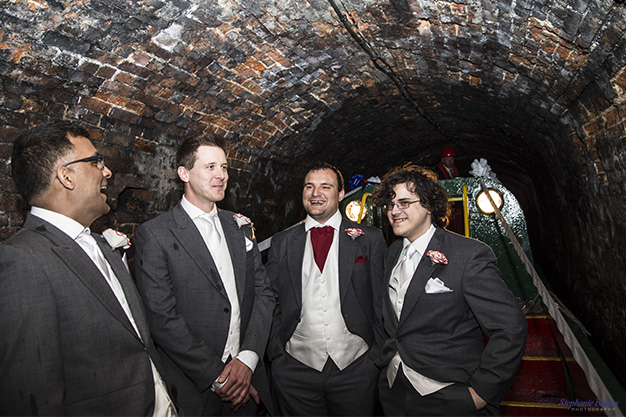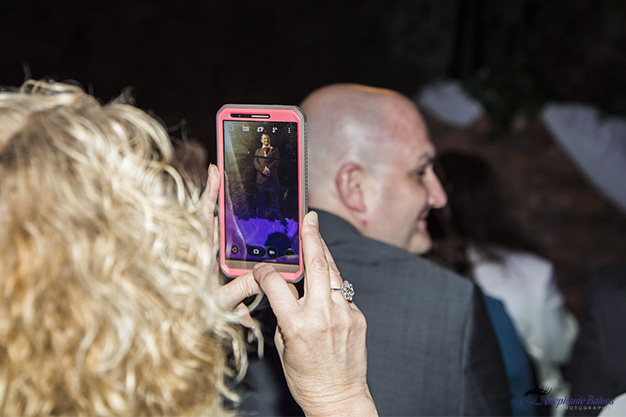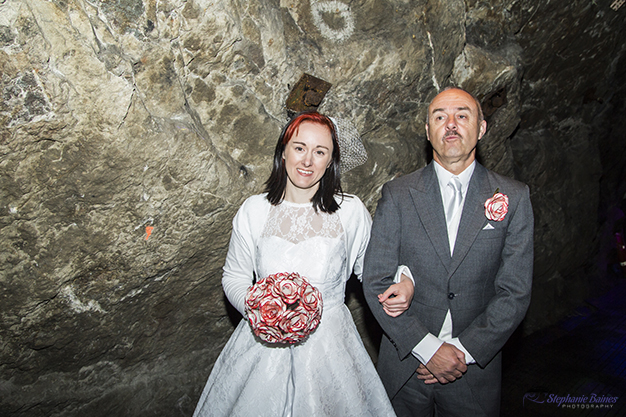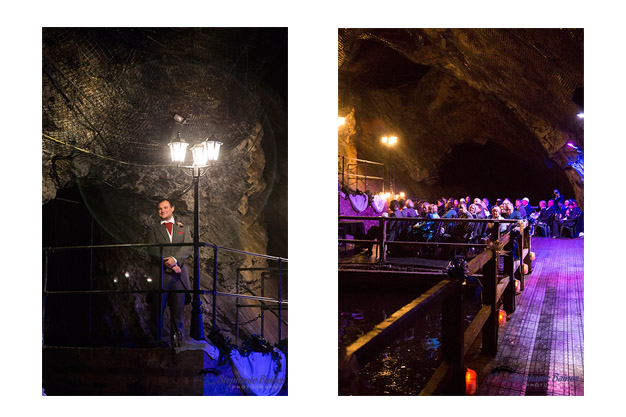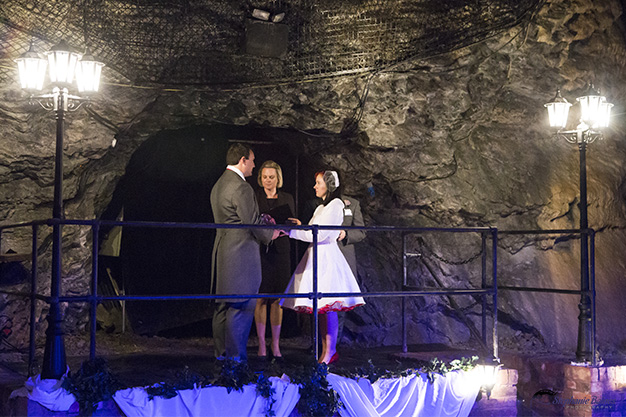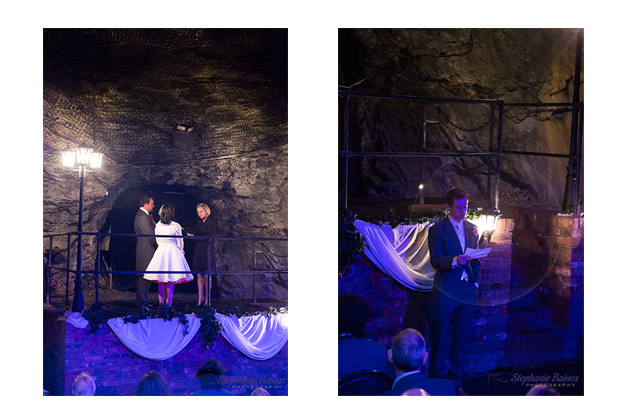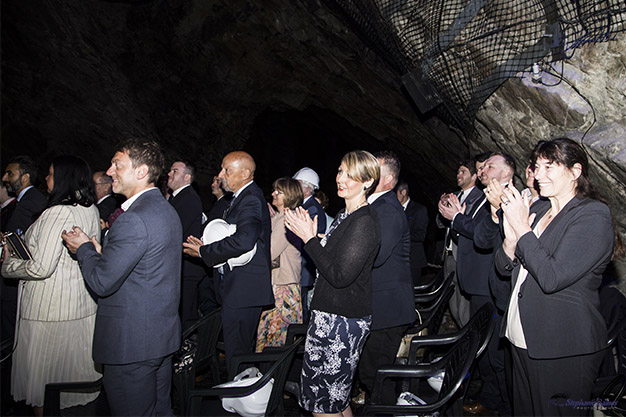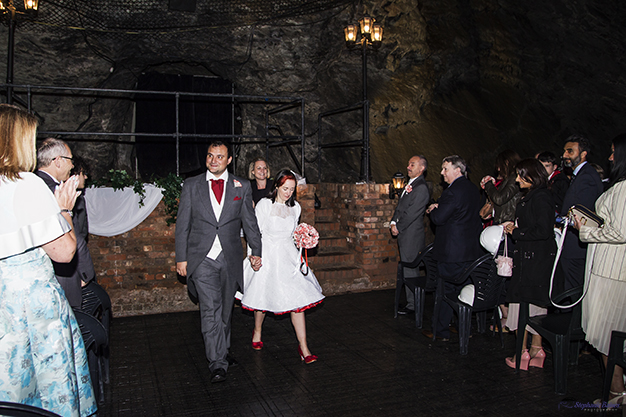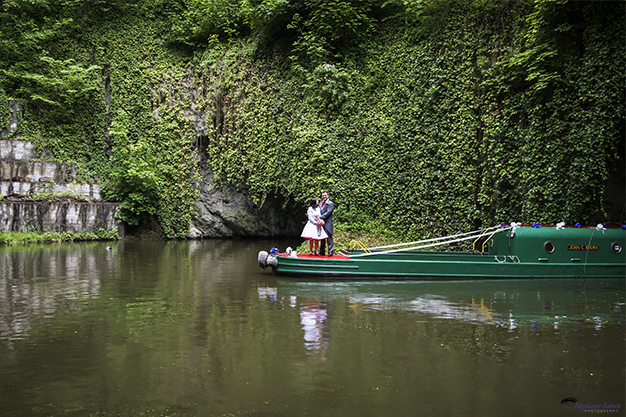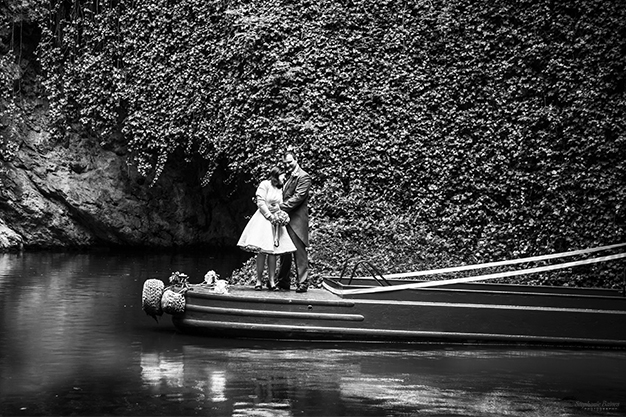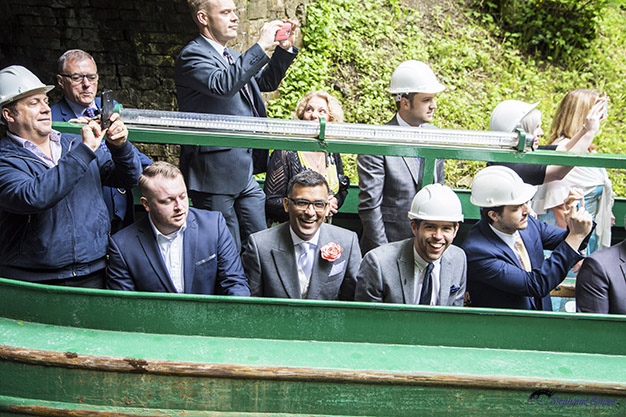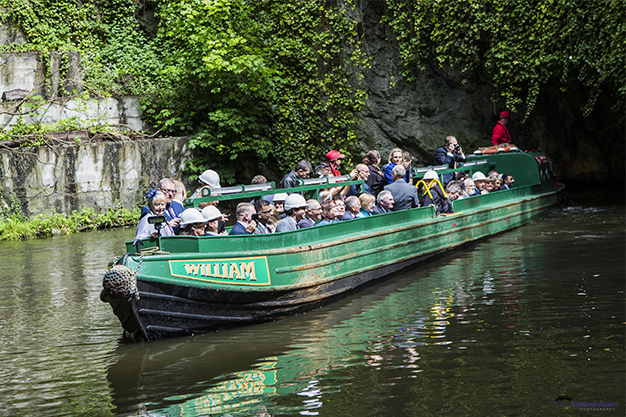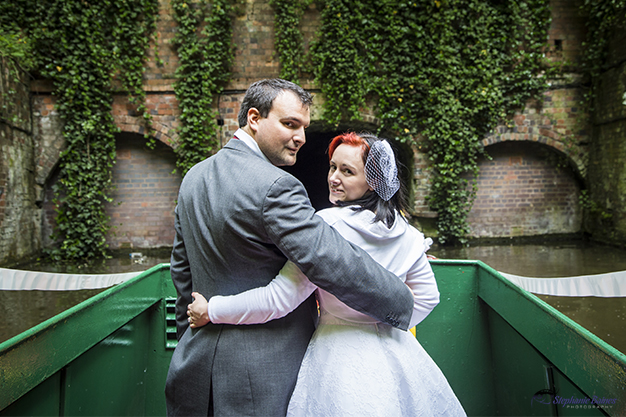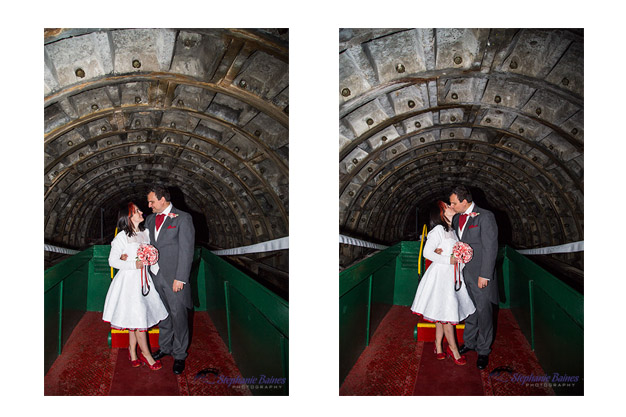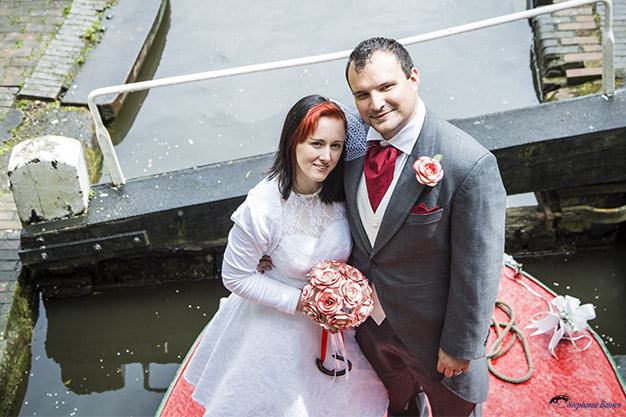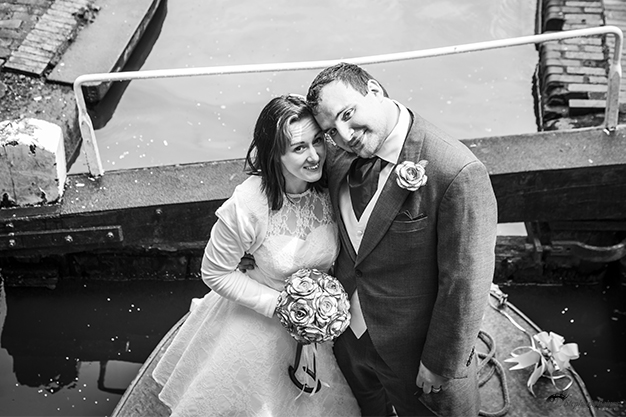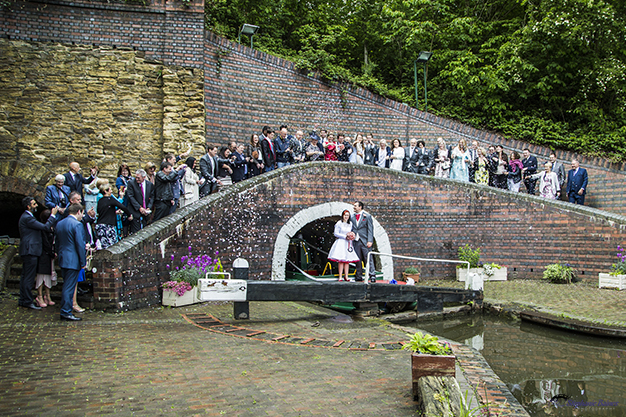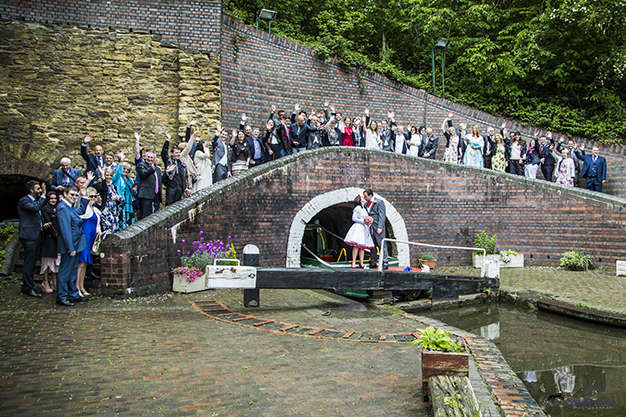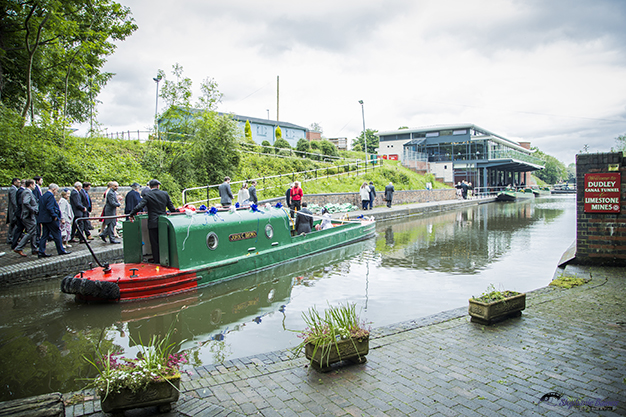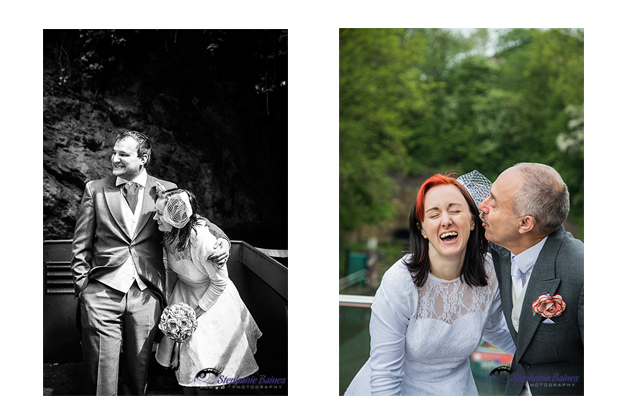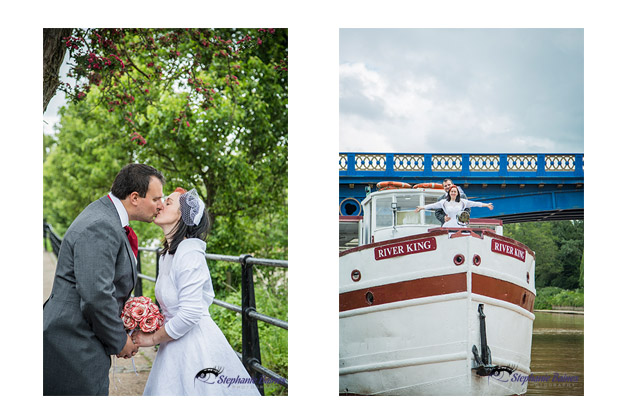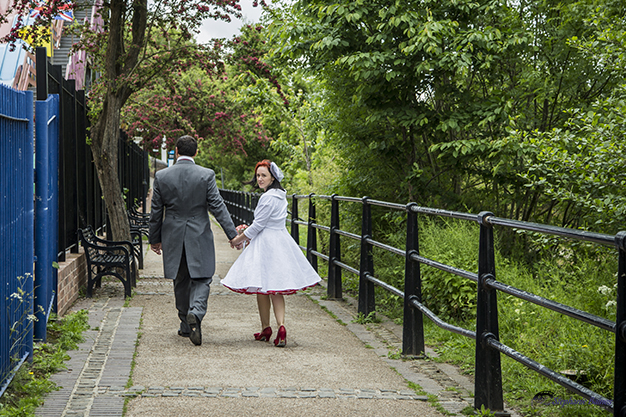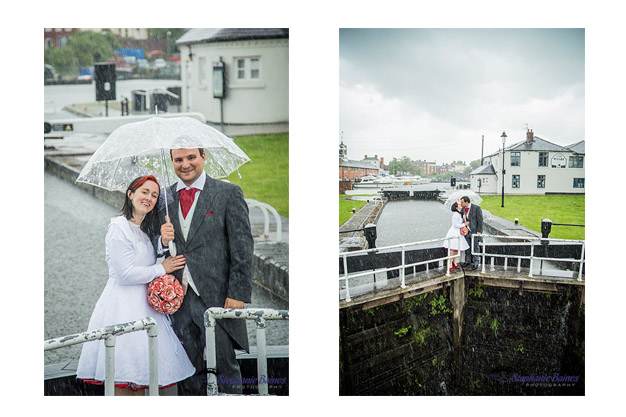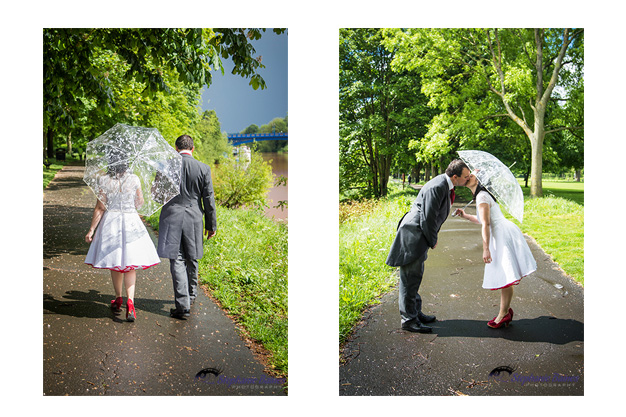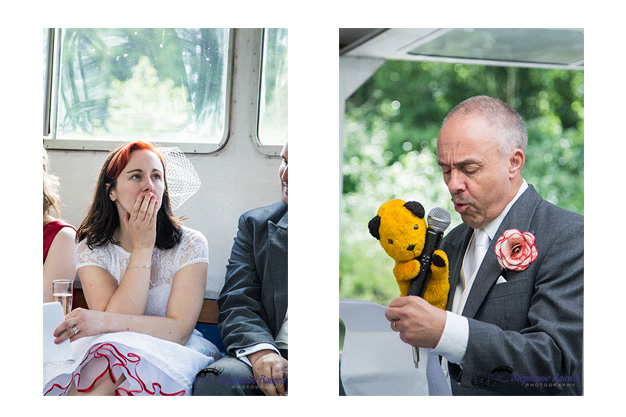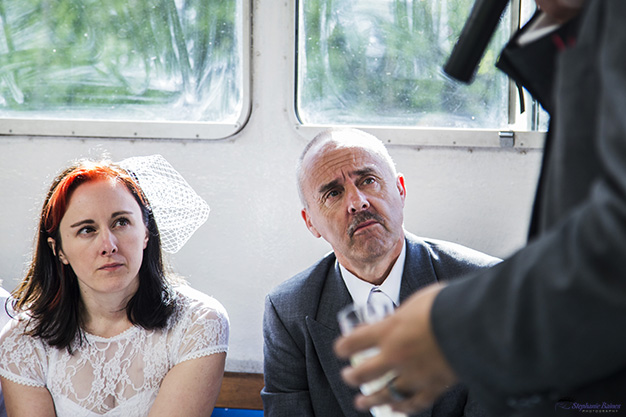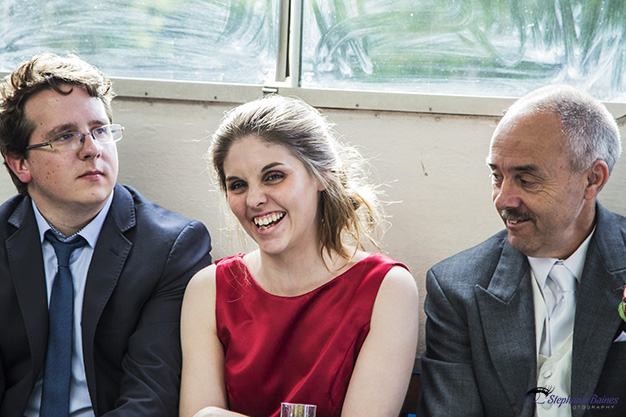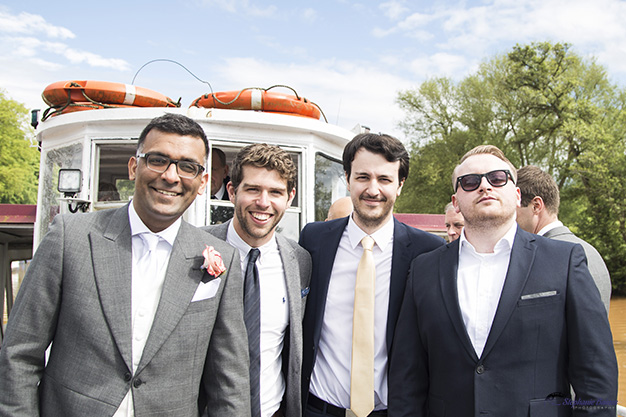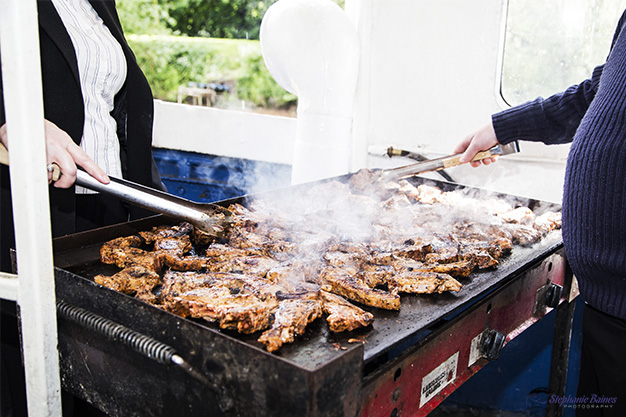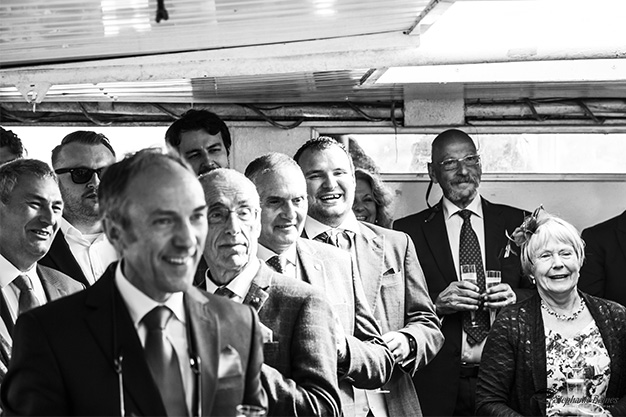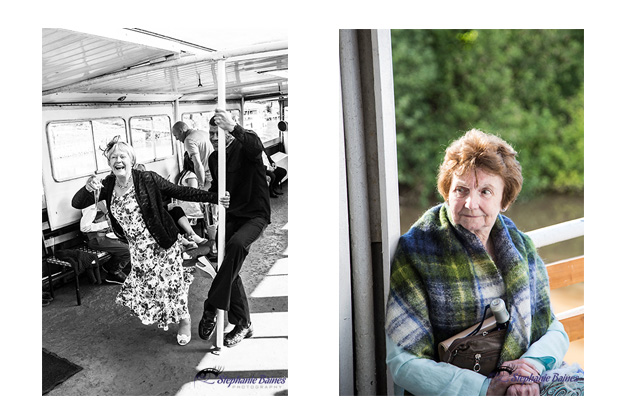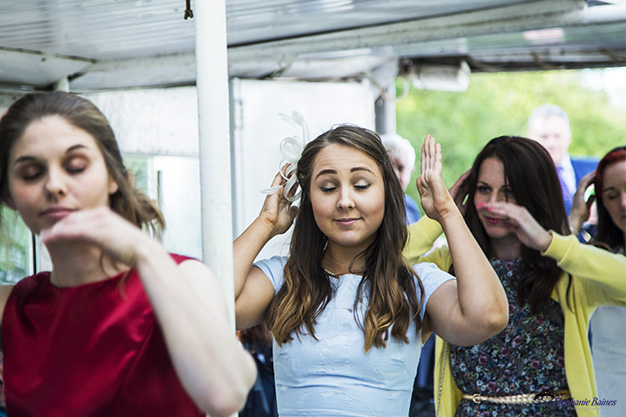 I always welcome feedback, so please feel free to comment and let me know what you think of my work.
You can also find more of my work on my Instagram, Twitter and Facebook Pages. Why not follow me to see more of my work and what I am up to.
If you have any questions please do not hesitate to contact me.
Perfect weather, the most gorgeous setting, lots of happy, smiley wedding guests and most importantly, a stunning bride and her handsome groom.
Dominique and Luke's wedding day was out of this world. The attention to detail, time and so much love that they put into planning their fabulous day was evident wherever you looked.
The ceremony was held in St Mary Magdalene Church in Great Alne, Warwickshire – I love this little church with its views across the fields and its bell tower and gallery; which every year has a hive of bees take up residence (and every year I wonder if this is the year I eventually get stung).
After the ceremony, guests made their way to Dominique's parents home, where her amazing father had mowed, reseeded and grown the perfect green field, on which they had a stunning marquee, filled with flowers and decorations. Most of which were home grown and hand made.
I was in photographic heaven; with no limit to things and happy, gorgeous people to photograph.
I just wanted to say a bit thank you for the photos. We are so pleased with the results – you captured the day perfectly!!

Also, that one photo (well they were all fantastic but that one in particular) of Luke and I in the field is my dream photo, I will treasure it always. I am not a soppy person really, but it looks and feels almost magical.

-Dominique and Luke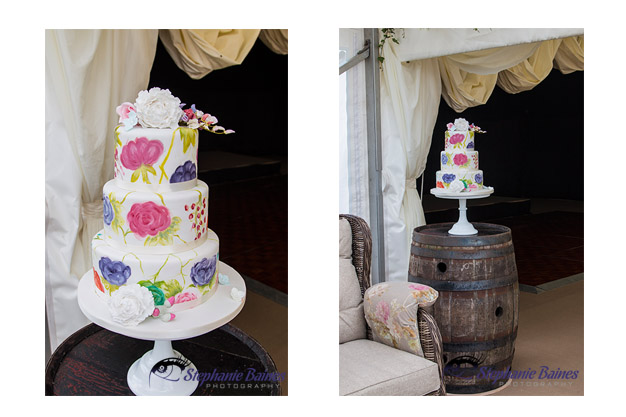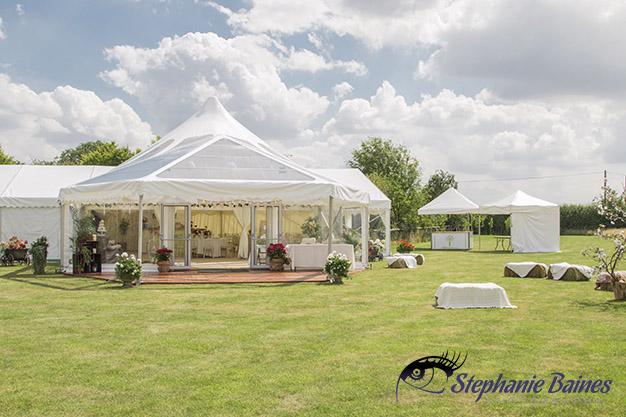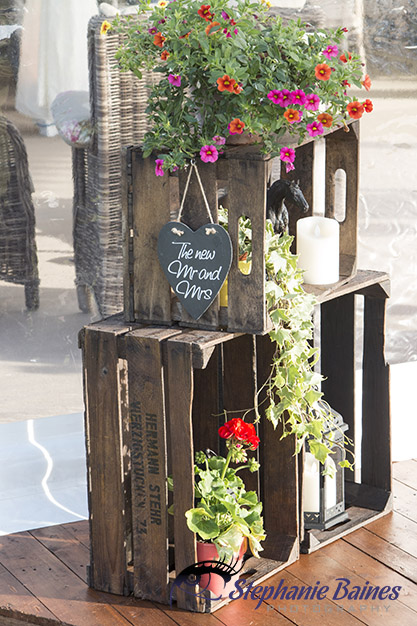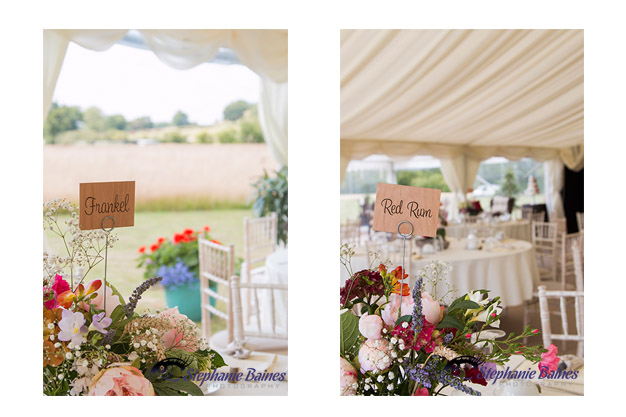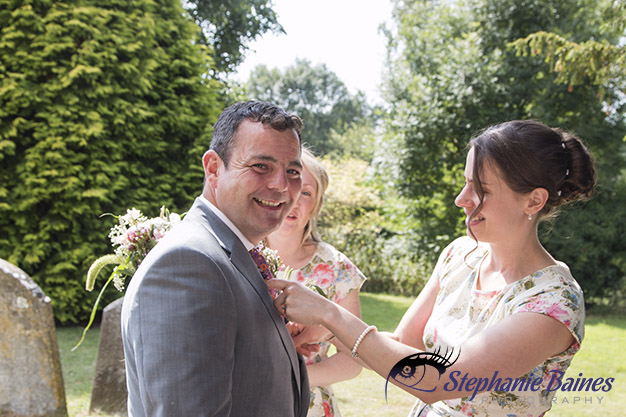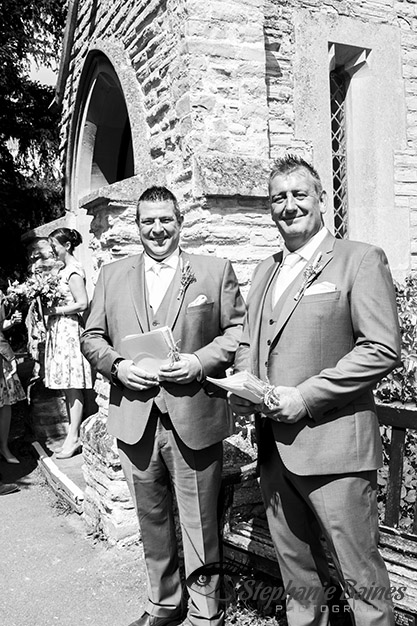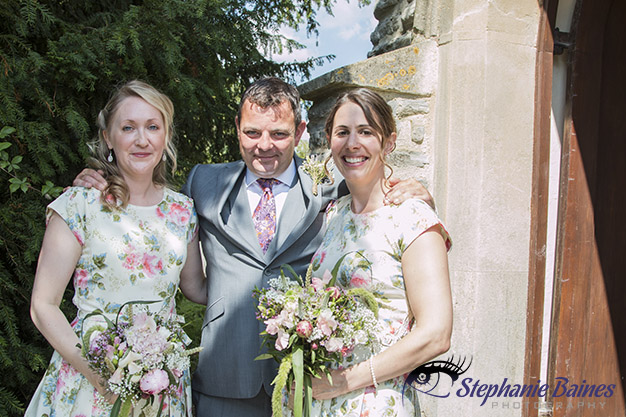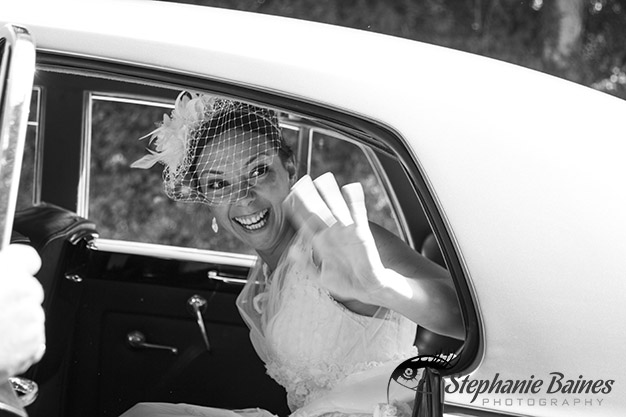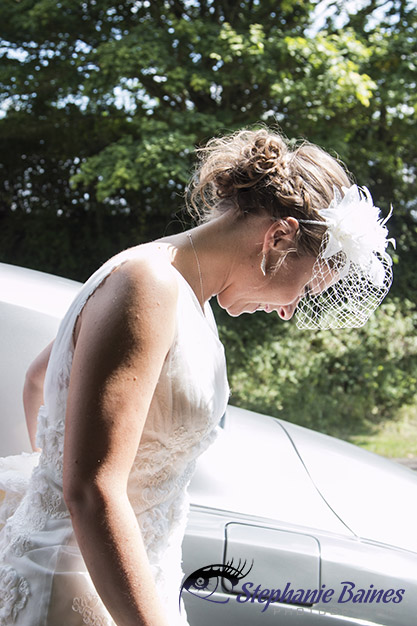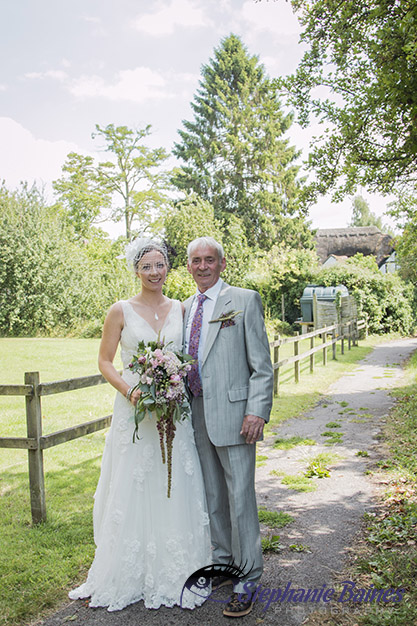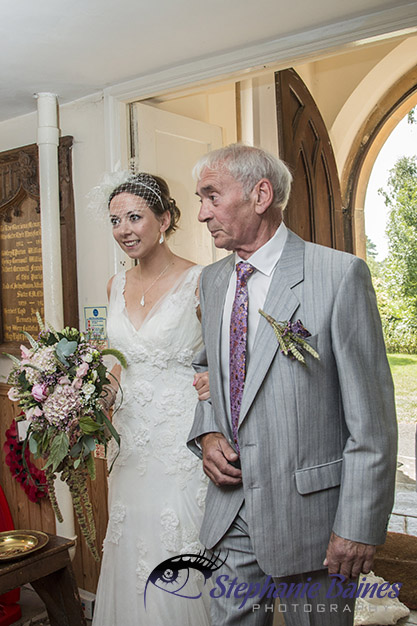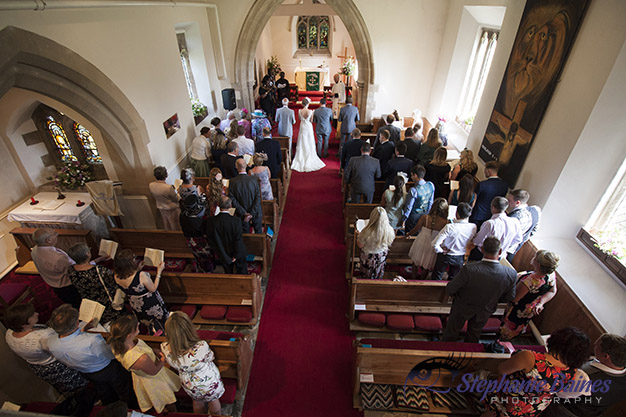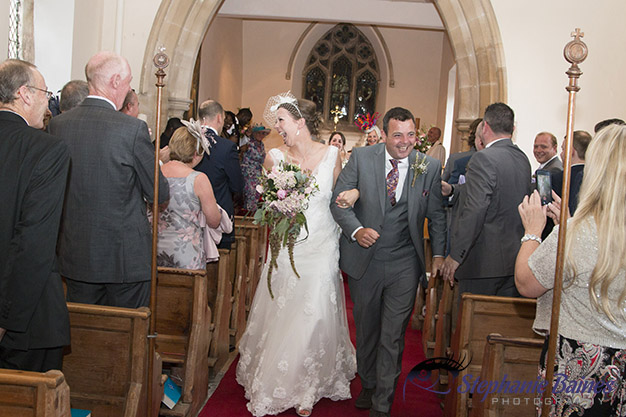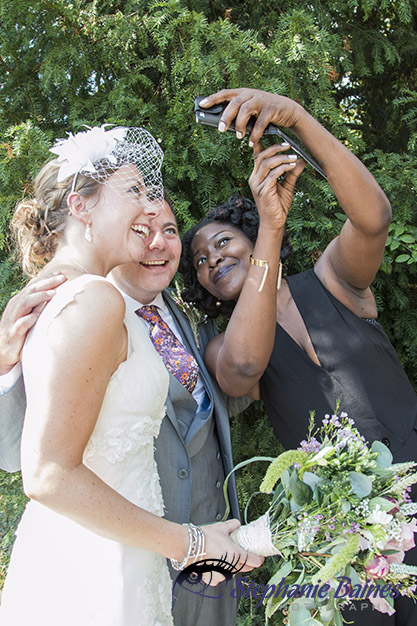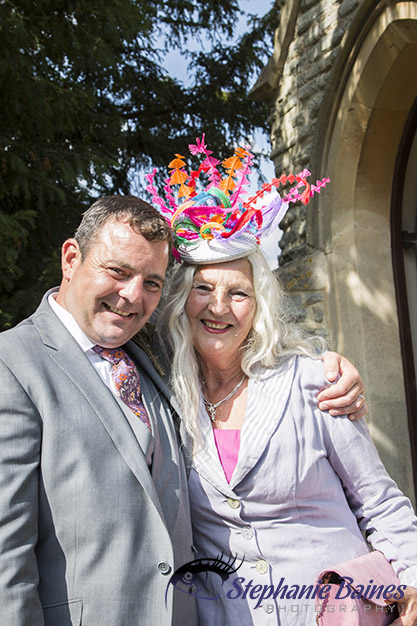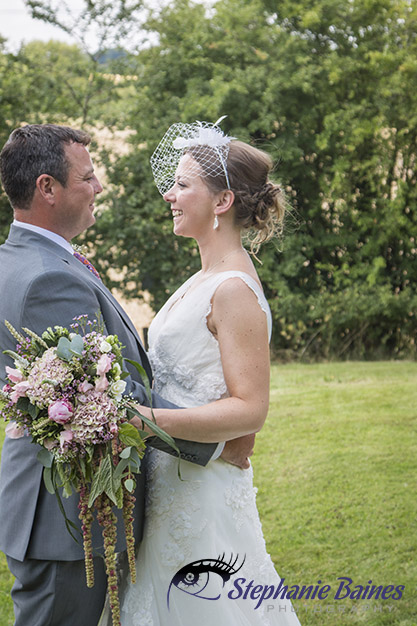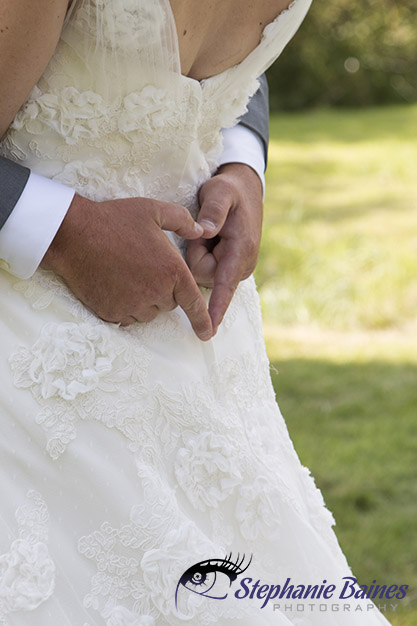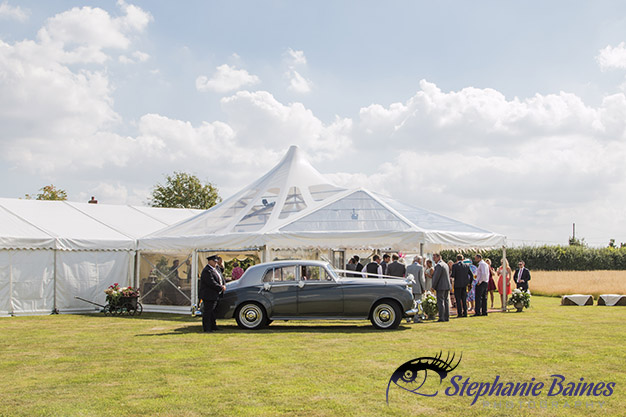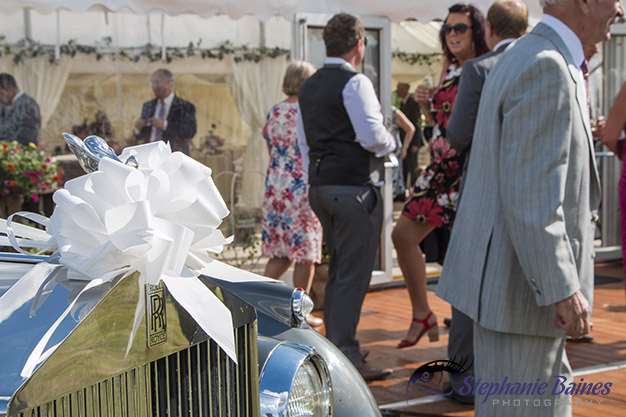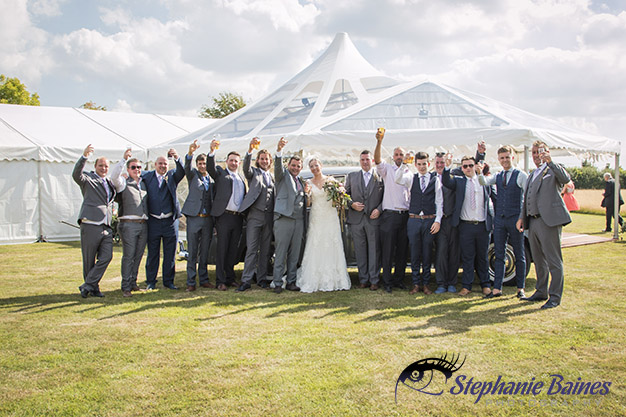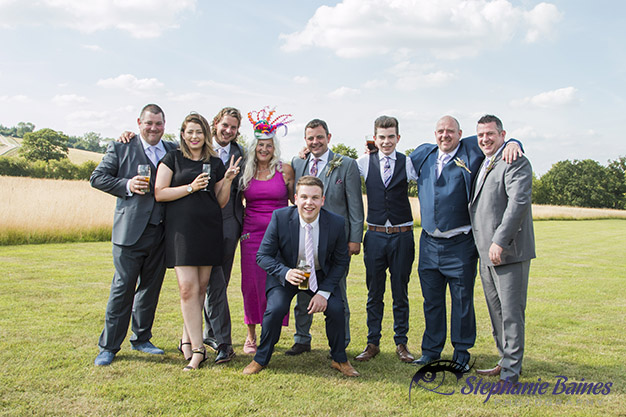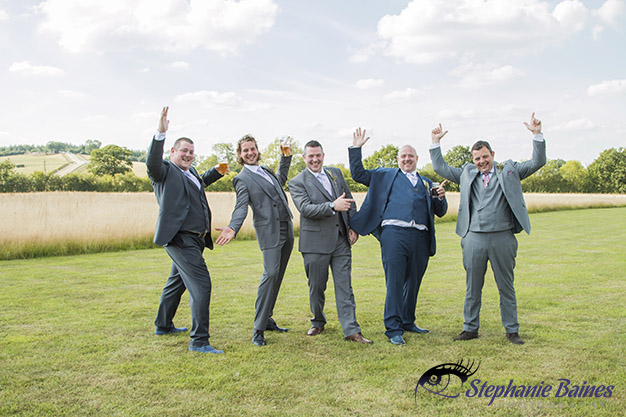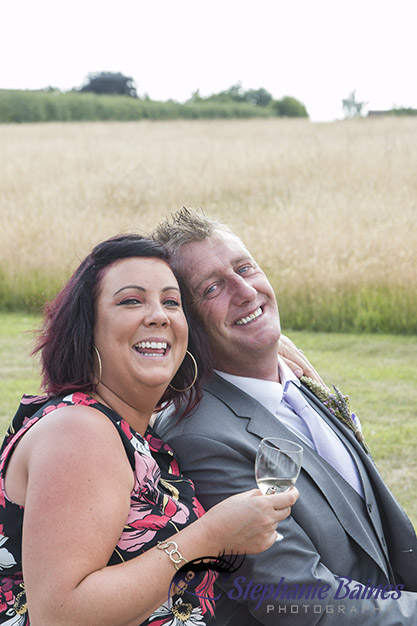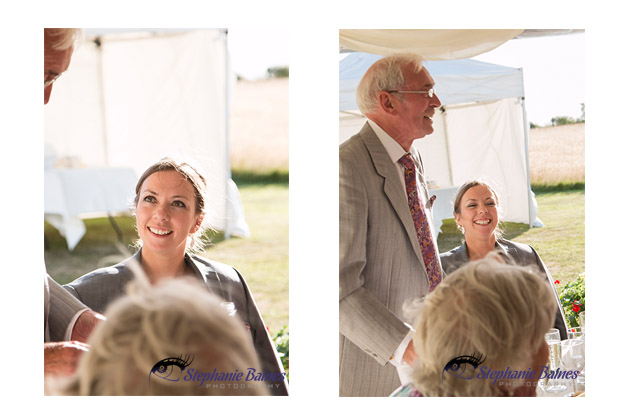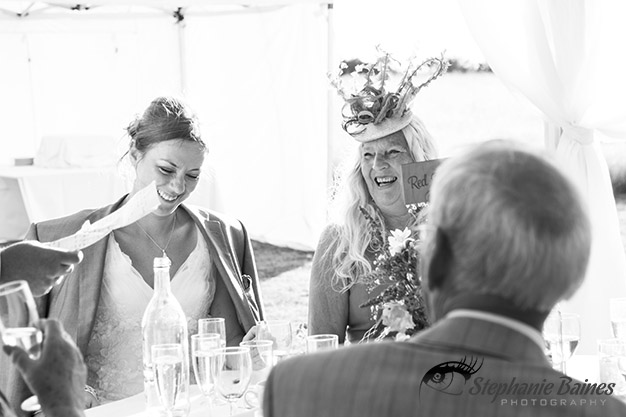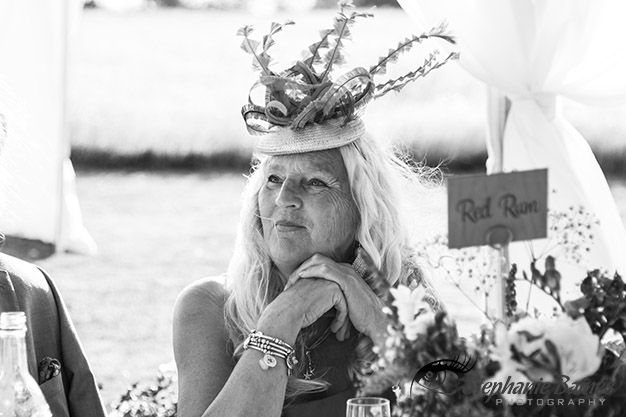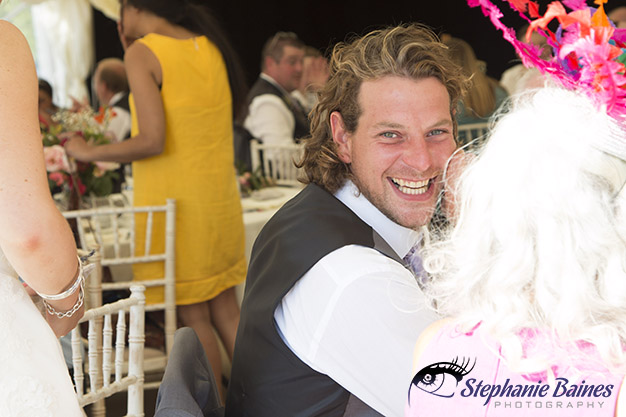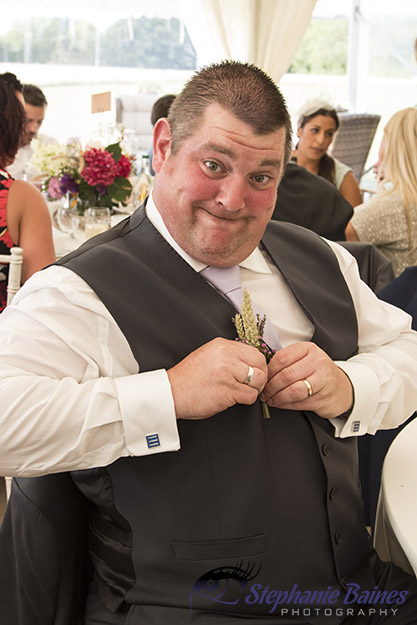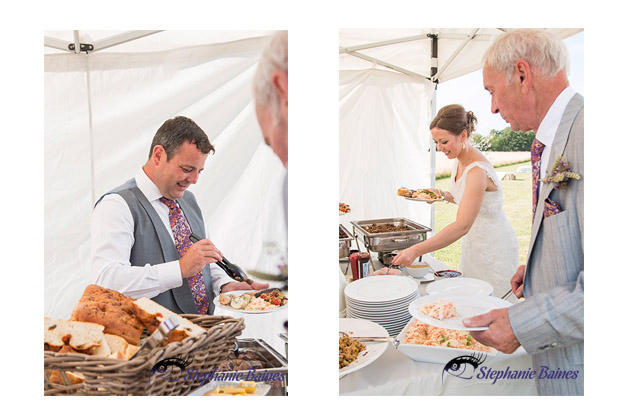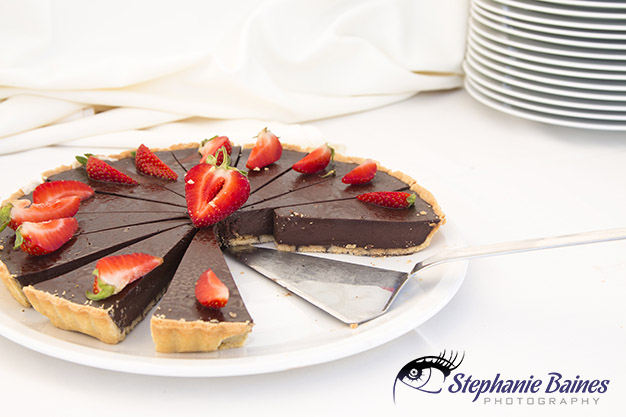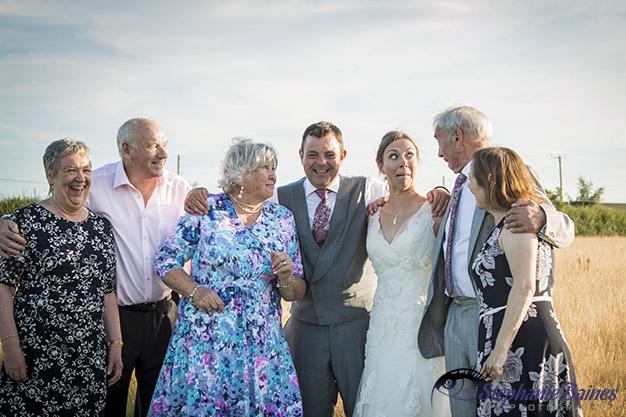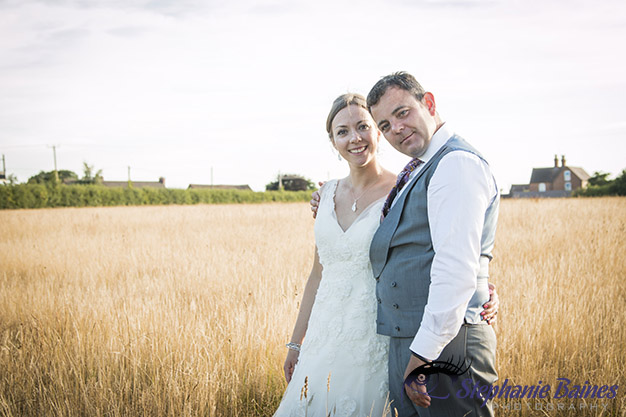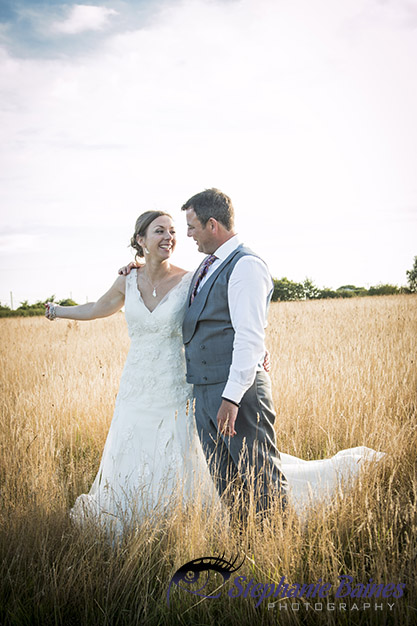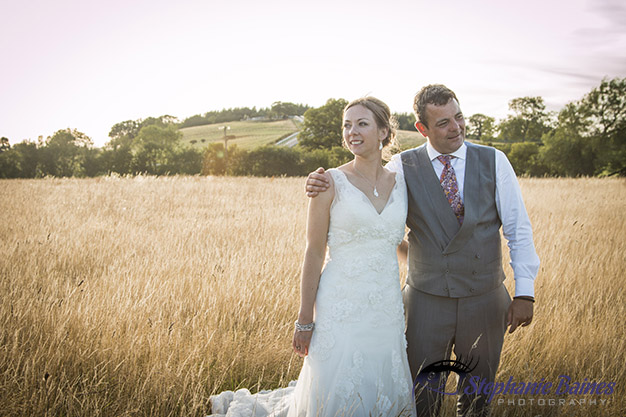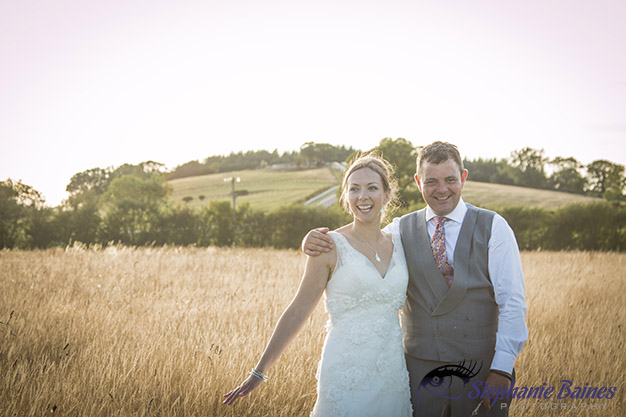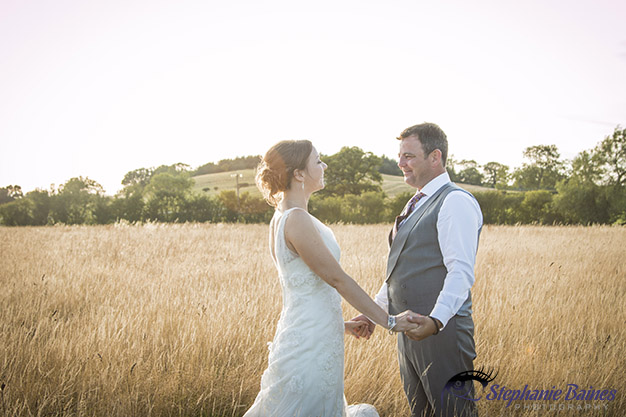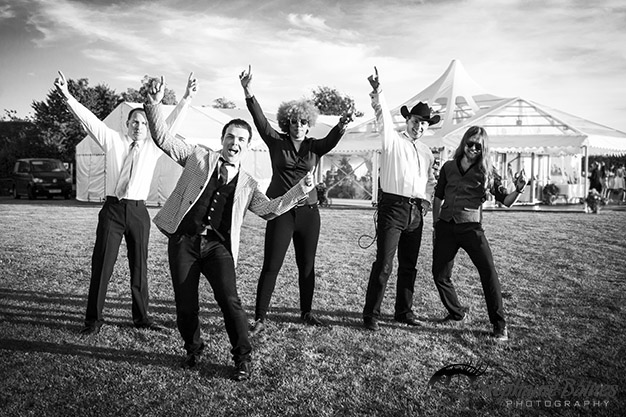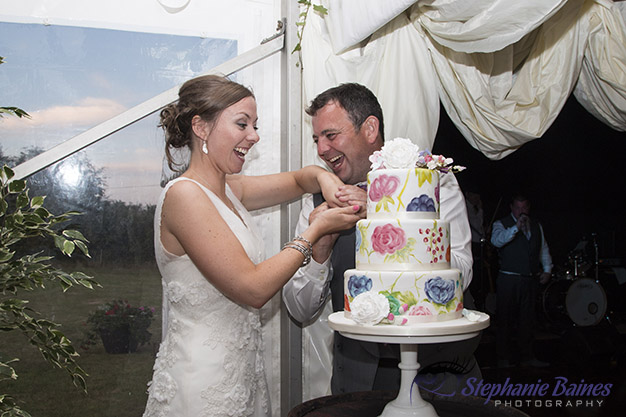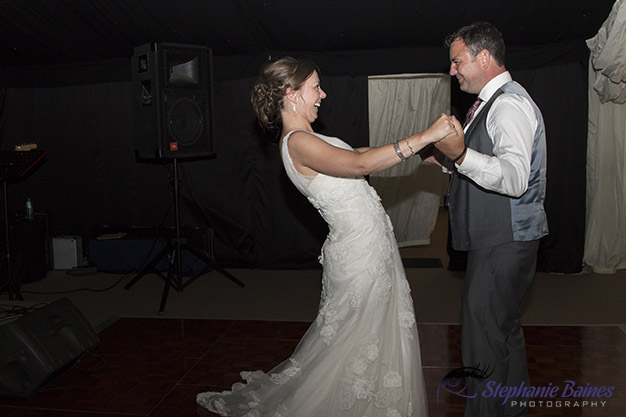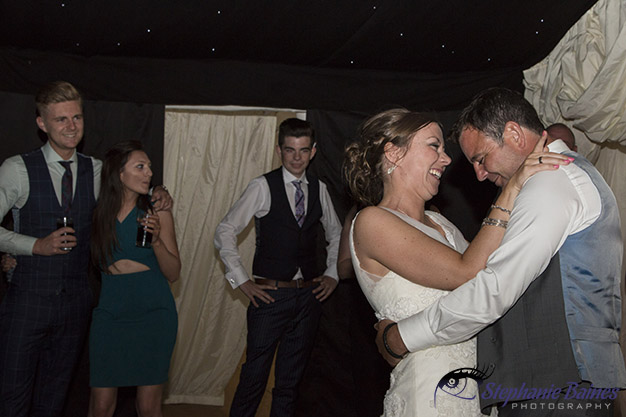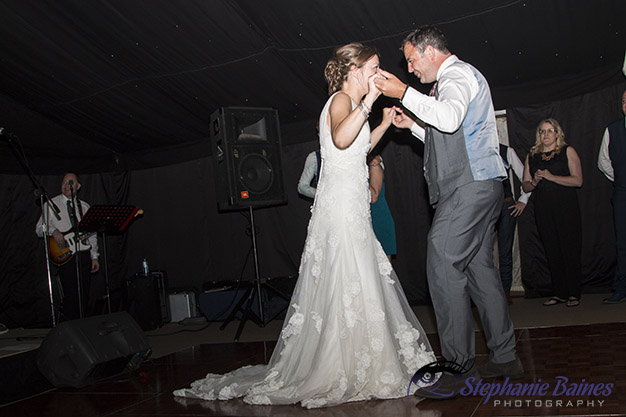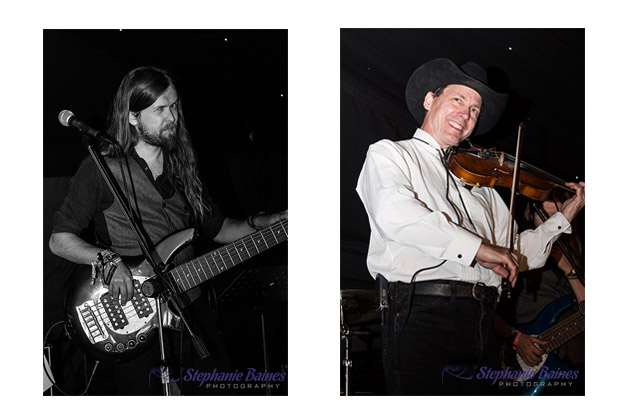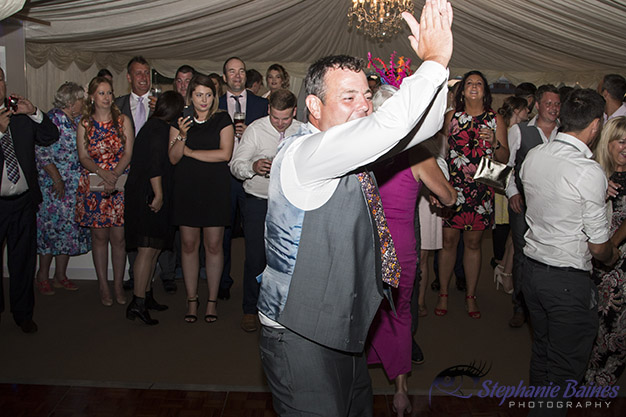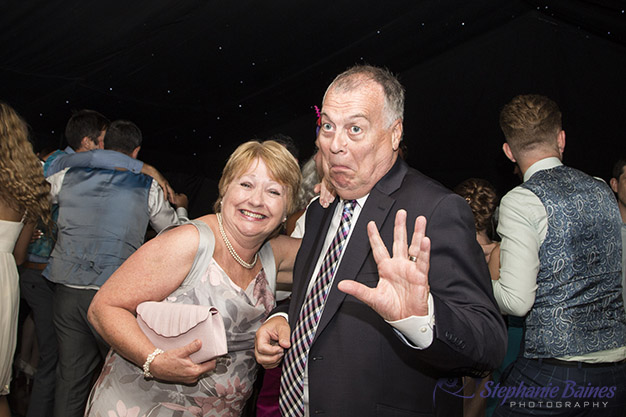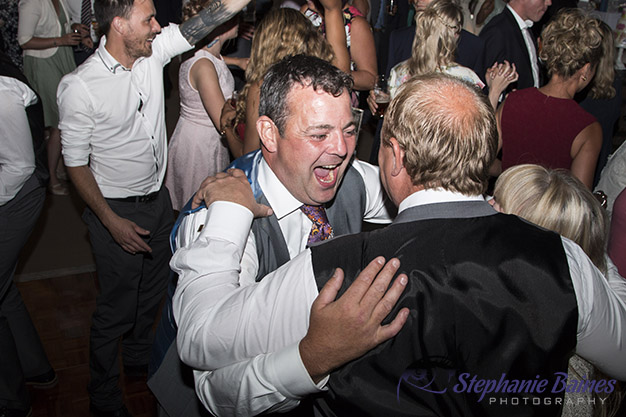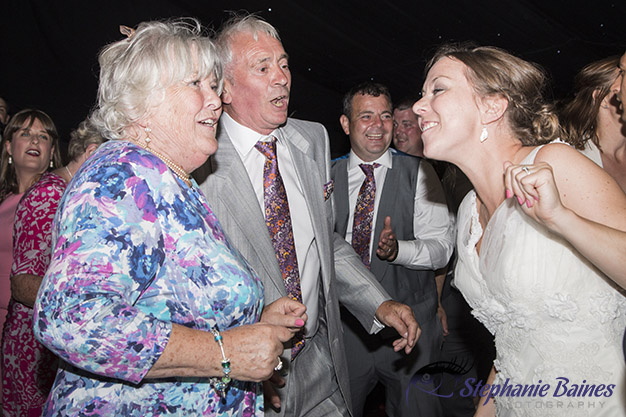 I always welcome feedback so please feel free to comment and let me know what you think of my work.
If you have any questions please do not hesitate to contact me
Warning – the following images are too cute for words and I will not be held responsible for the "ooohs" and "ahhhs" that follow.
A few weekends ago I had the pleasure of spending a lovely few hours with Sarah, Anthony, Charlie and baby Isabella, in their gorgeous home. They are such a wonderful, warm family and I was made to feel so welcome. After being initially shy with me (who's this strange woman taking my picture) Charlie was soon, smiling, laughing and showing me his giant teddy and his toy cars.
We had an hours booking but I was there for nearly 2, as I just could not stop snapping away.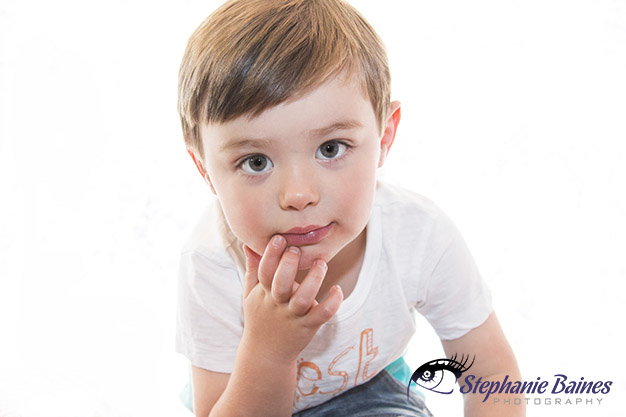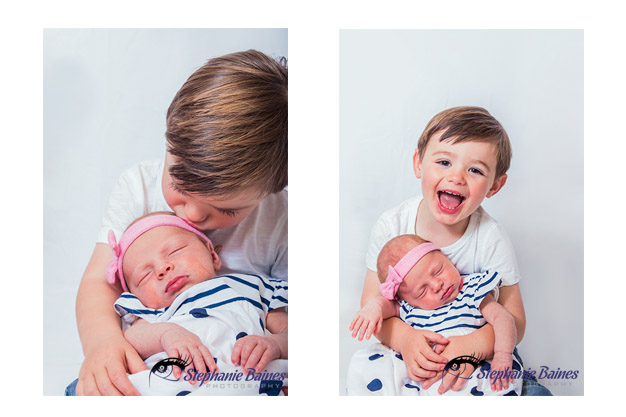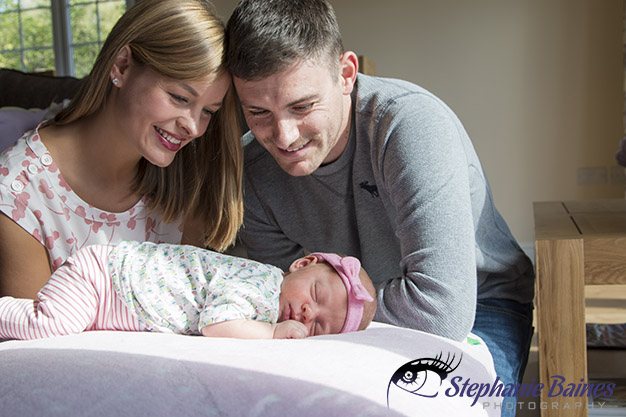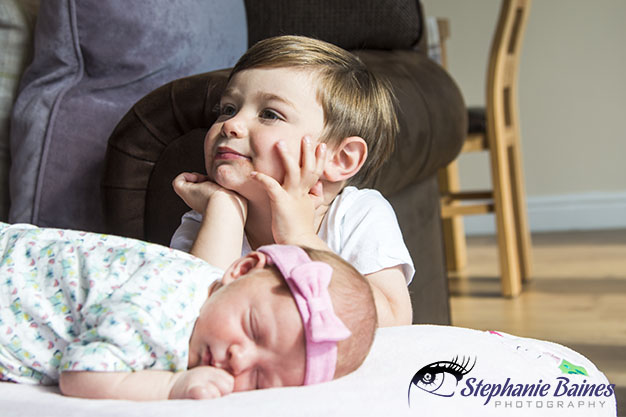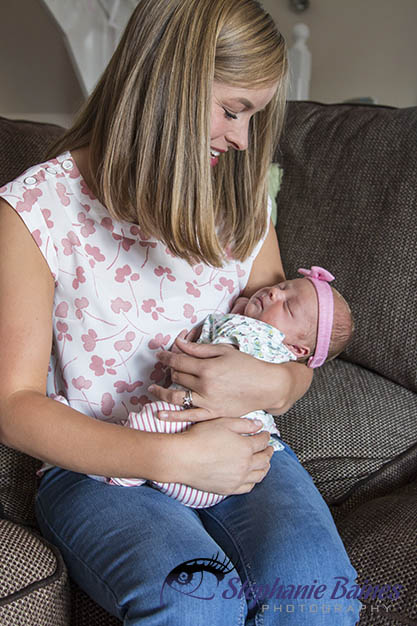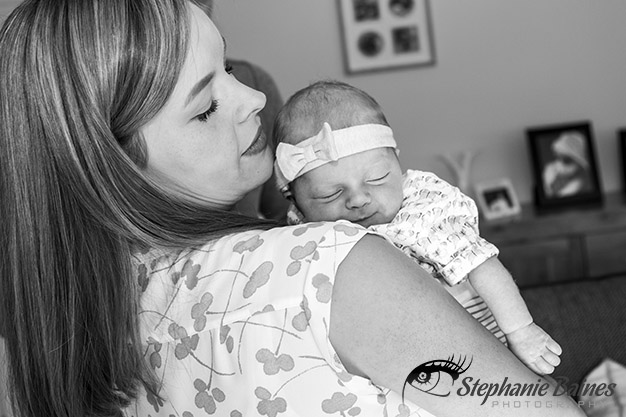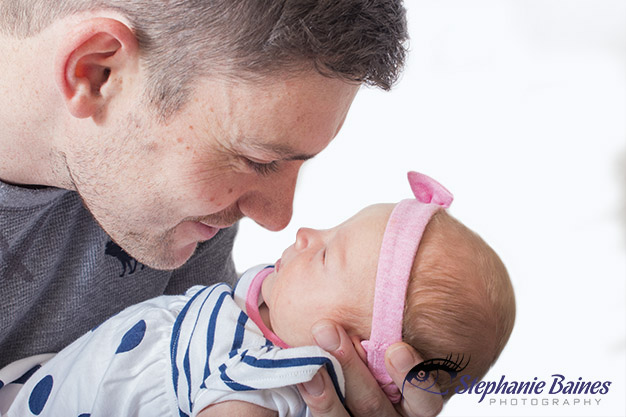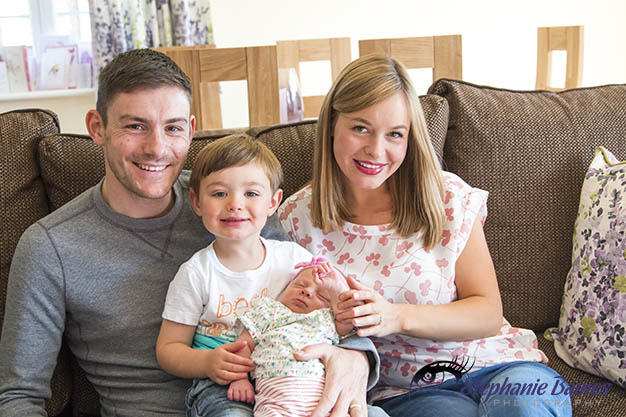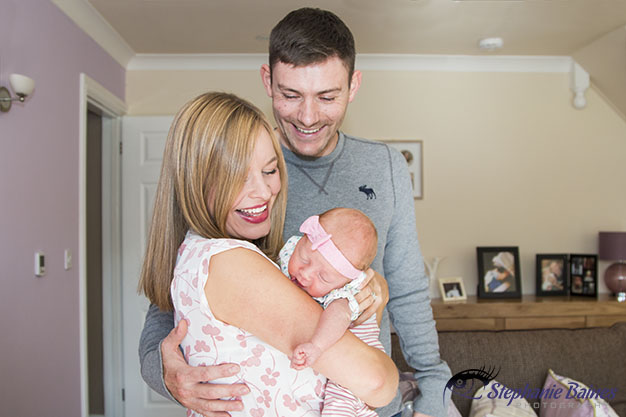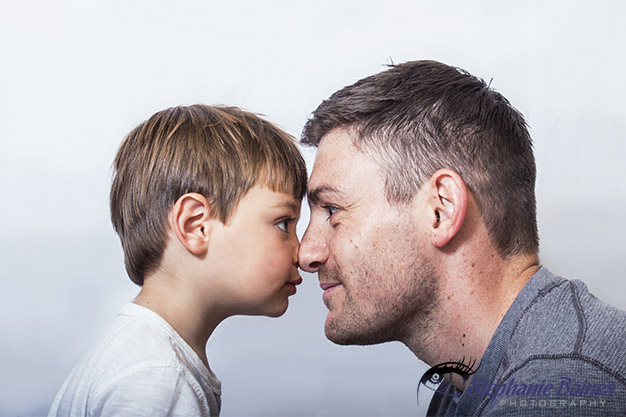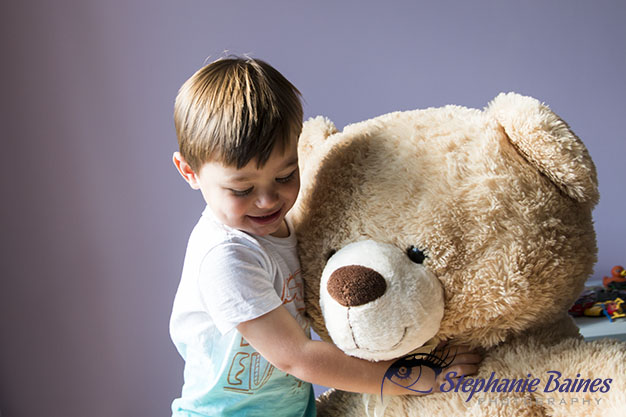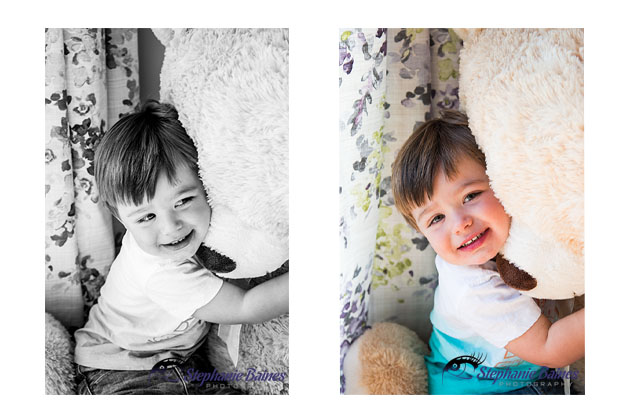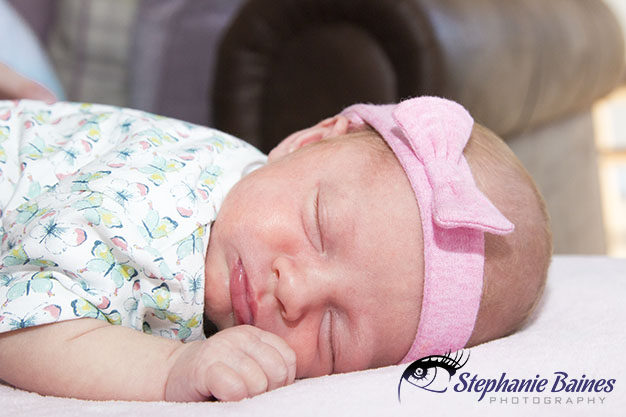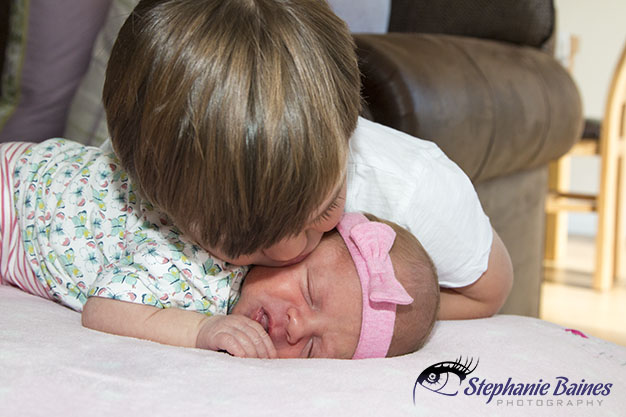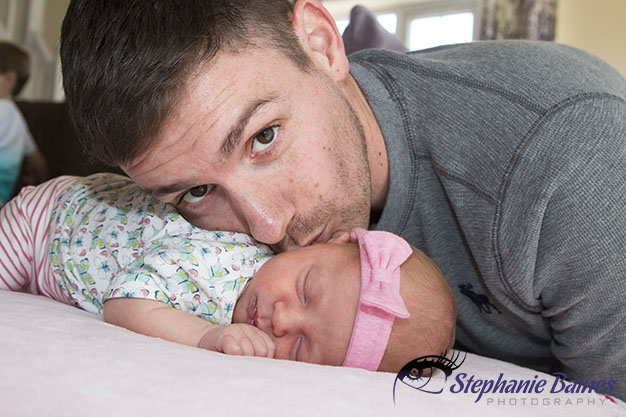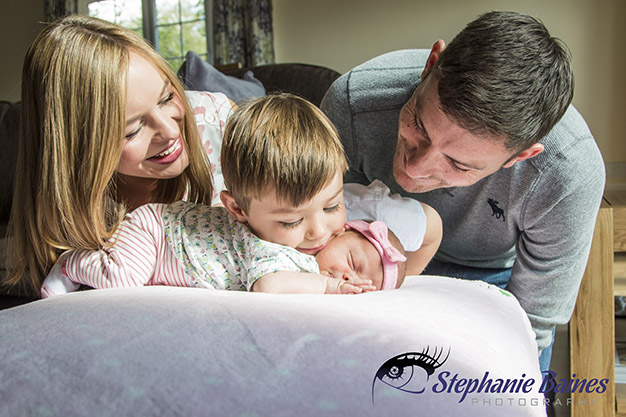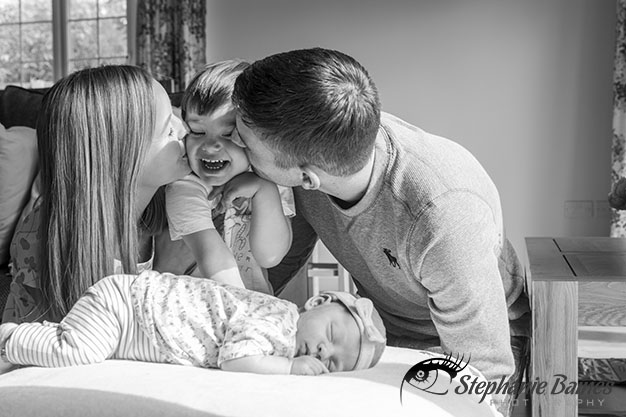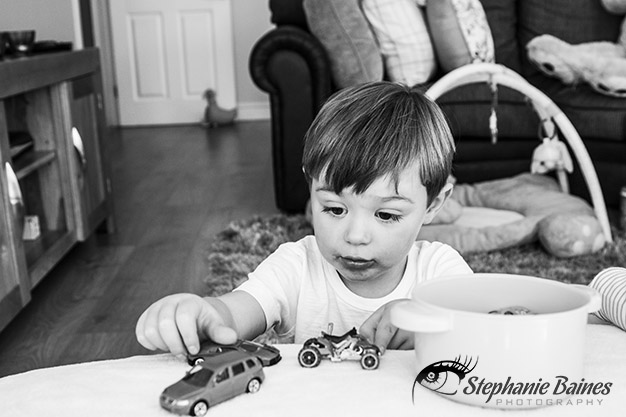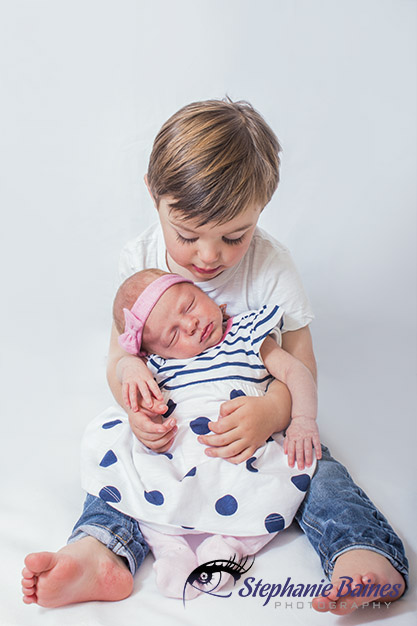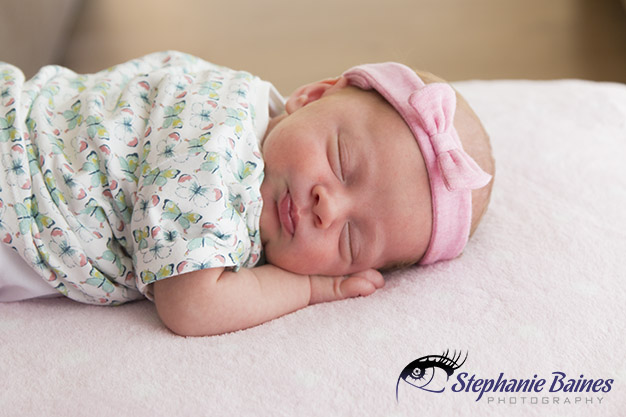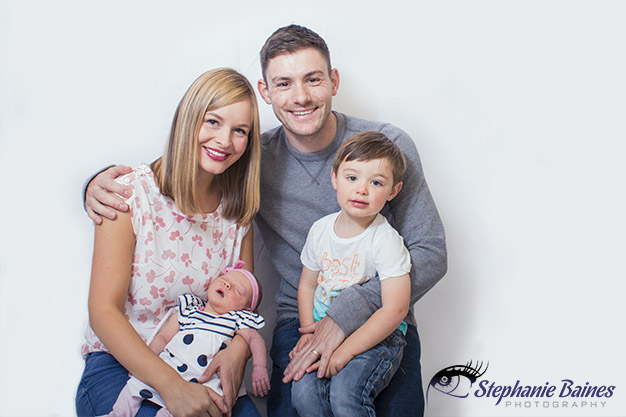 I always welcome feedback so please feel free to comment and let me know what you think of my work.
If you have any questions please do not hesitate to contact me.
When I first met Katherine and Richard I was struck by how connected they were. The looks that passed between them and how often one or the other would reach out and gently grasp the others hand while they talked.
They are also two of the most down to earth and natural people I have ever met. Their wedding day was about celebrating their love for one another as well as showing their loved ones a wonderful fun time and giving them a day to remember – and boy did they!
There were, bouncy castles, balloons, tug of war games, gladiator sticks and of course a delicious chocolate fountain. (Remembering it all as I type this has made me grin from ear to ear!)
It was a dream day for any photographer, the weather was perfect and the locations stunning.
The ceremony was held at the gorgeous St George Church in Newbold Pacey, and after the wedding ceremony guests left for the venue, (The Stratford Armouries) the three of us went  into Oakley Wood for a quick and more intimate shoot. This gave the new Mr and Mrs Salisbury time to relax and take a breather before starting the next stage of their days celebrations.
Once we arrived at the armouries the party really got started and the games commenced! The set up was lovely with the marquee set in a beautiful field overlooking the Warwickshire countryside. Guests sat in the open air and bathed in the golden sunlight of the day.
Later on as the sun started to dip, the three of us again slipped away to capture a few more shots in the beautiful surroundings. The final highlight of the day was the lighting and setting free, heart shaped lanterns into the gathering dusk. Katherine had arranged this as a surprise for Richard.
Hi Steph

The photographs are AMAZING! Thank you so much! – Katherine and Richard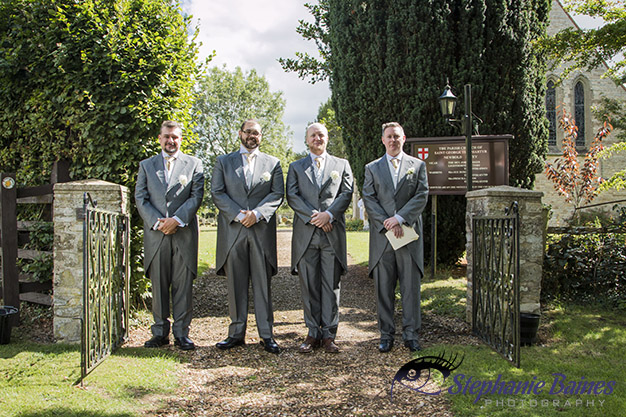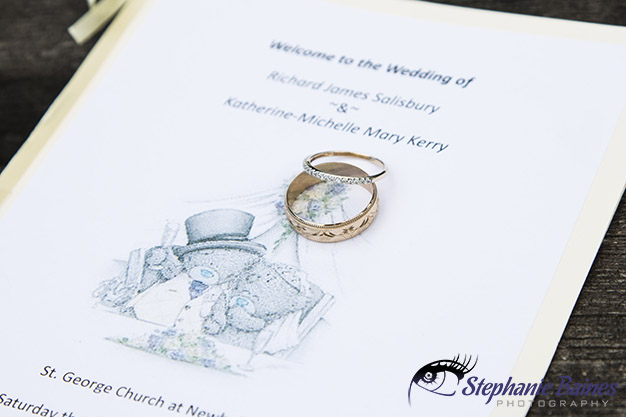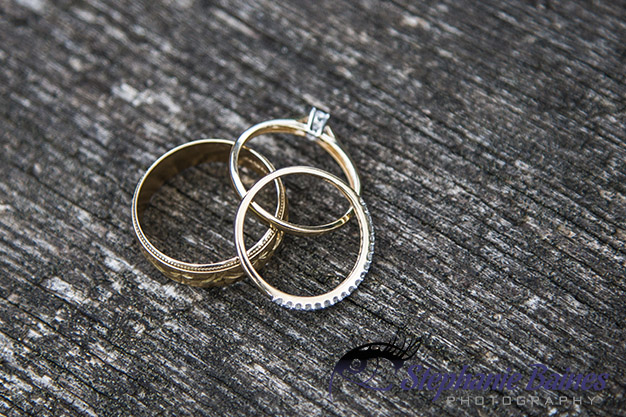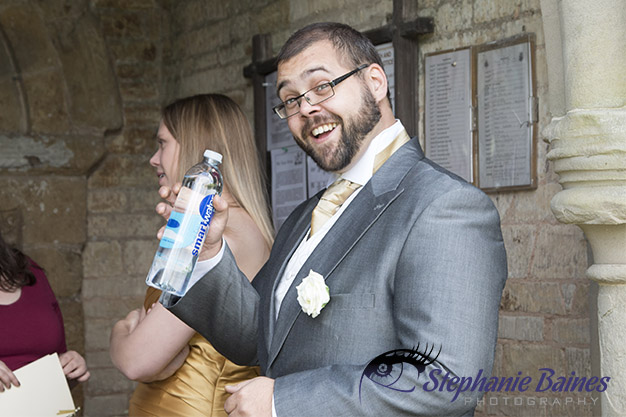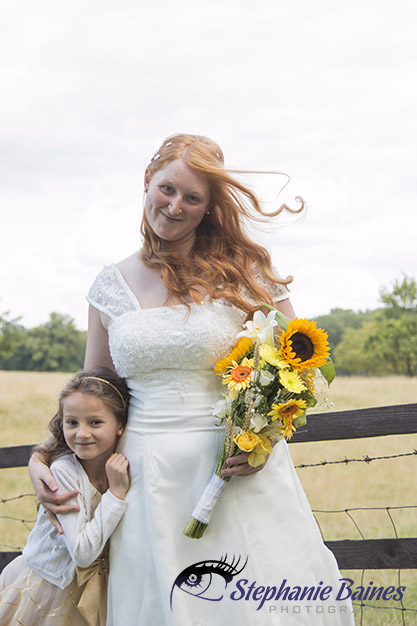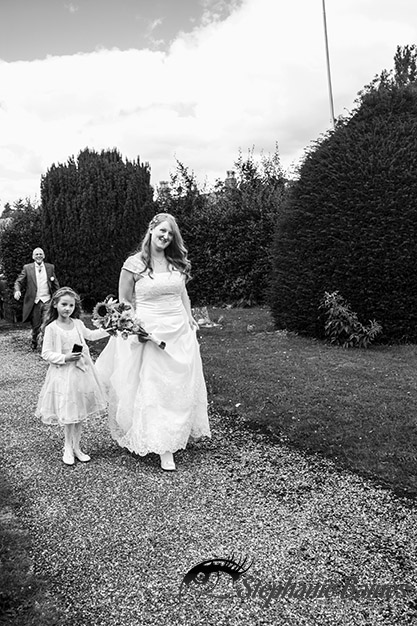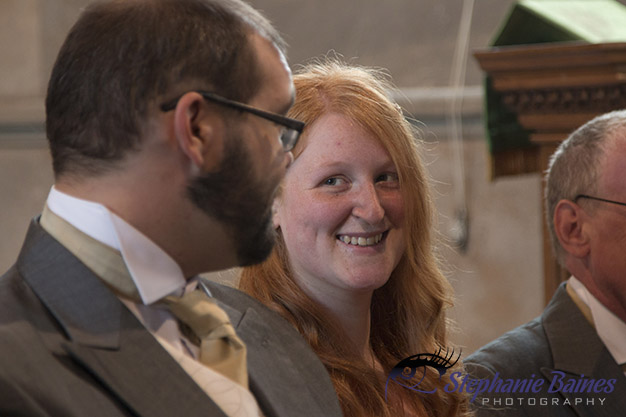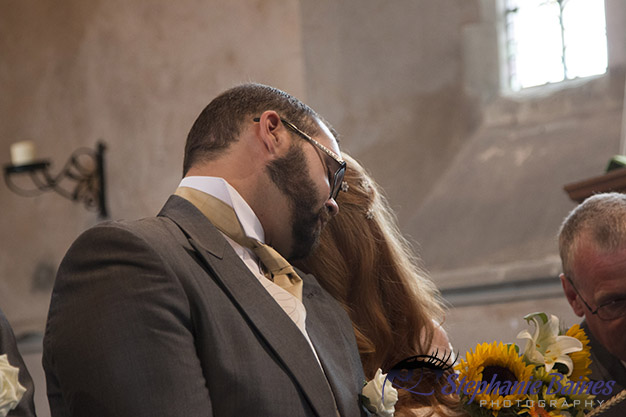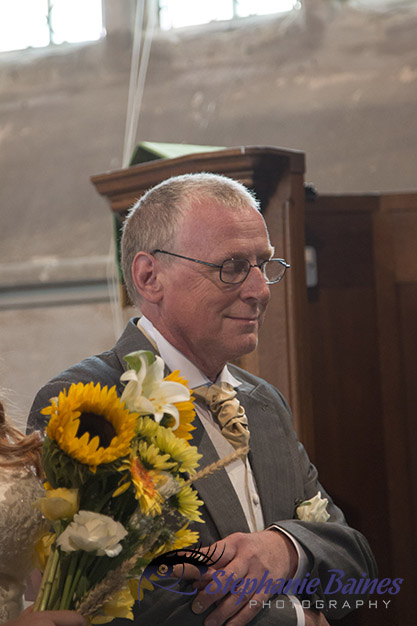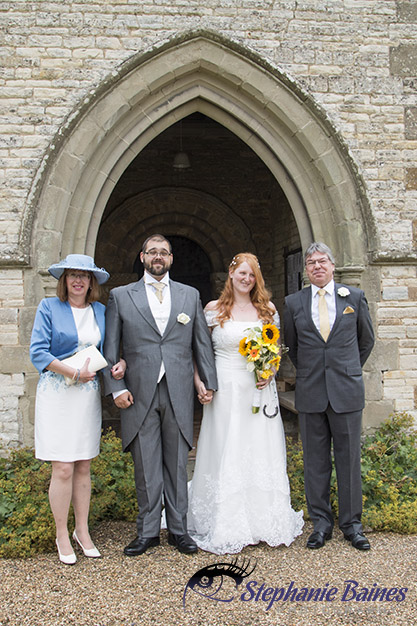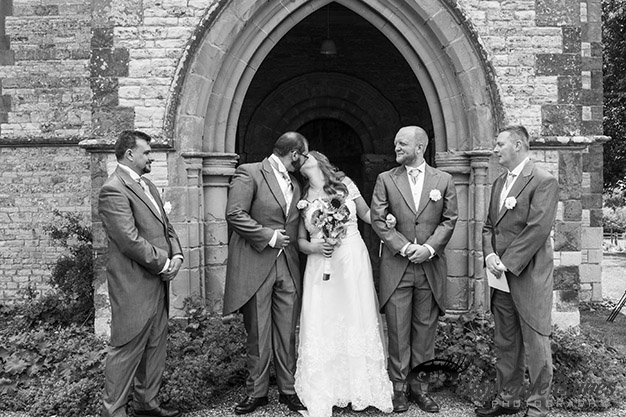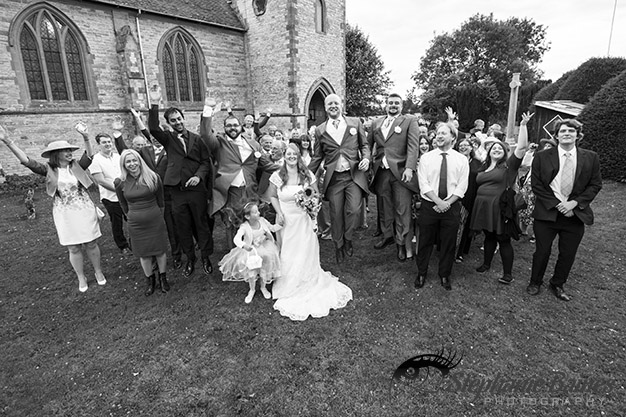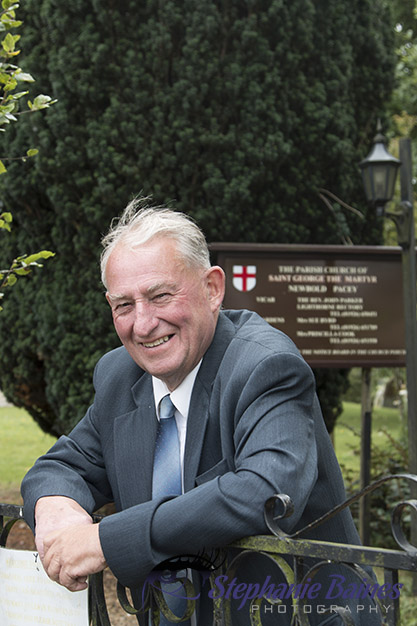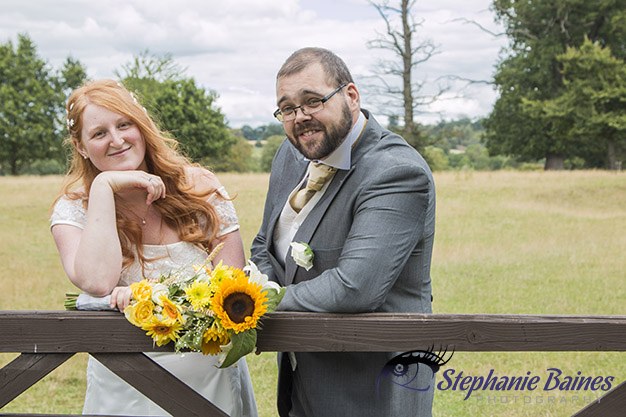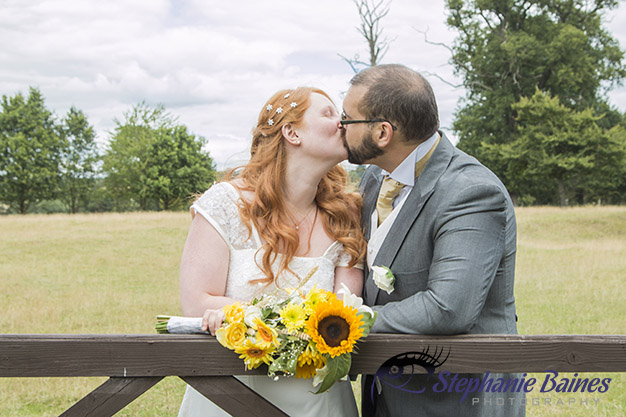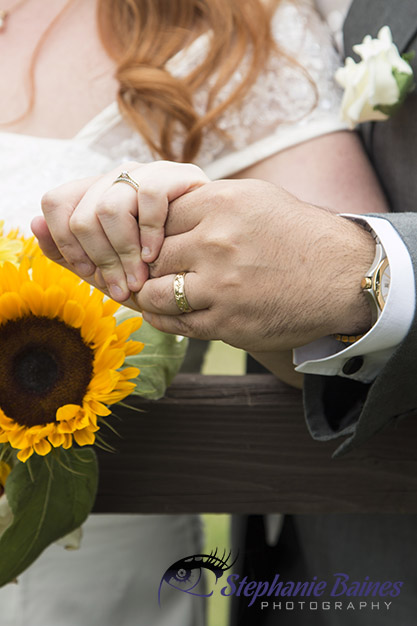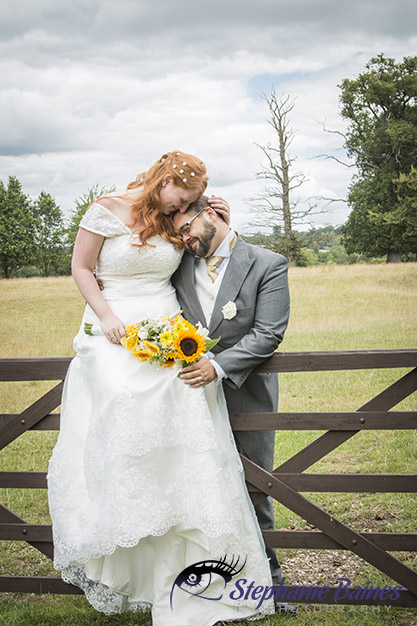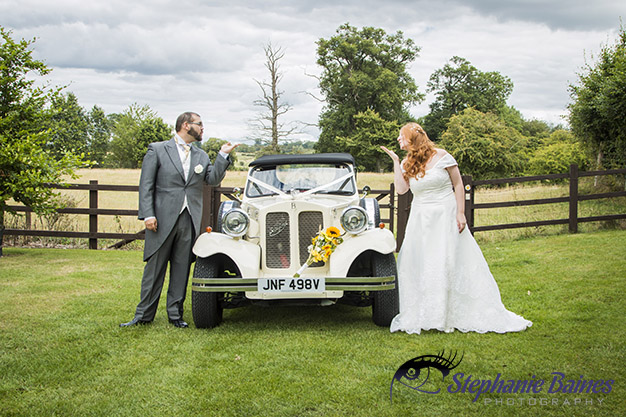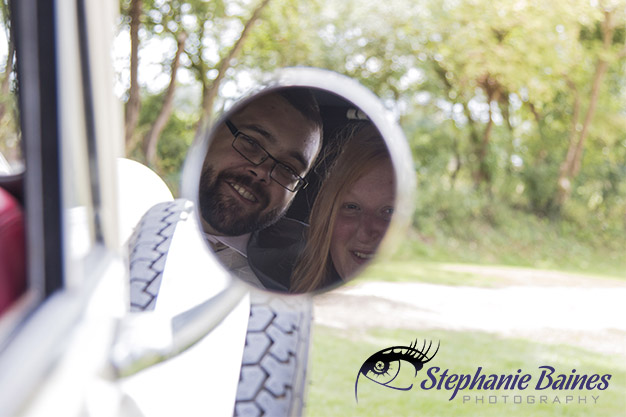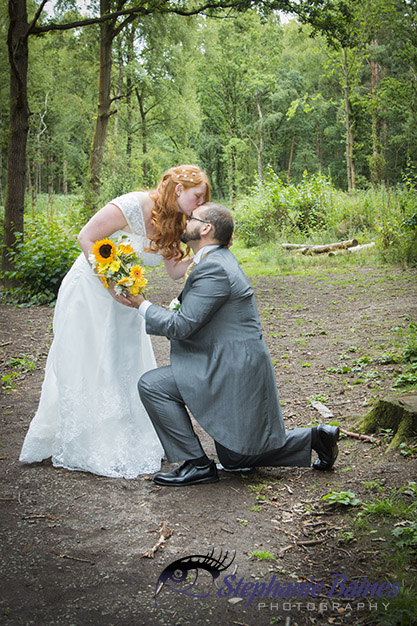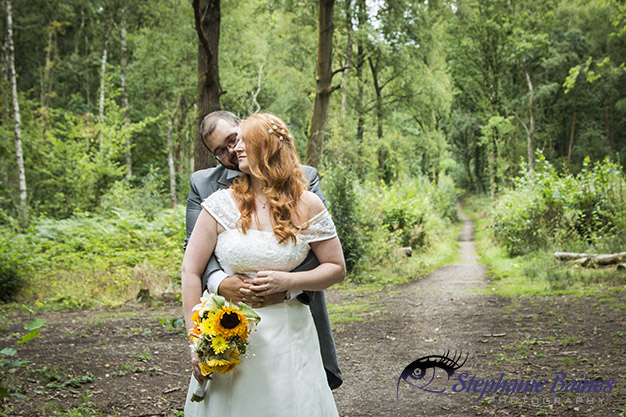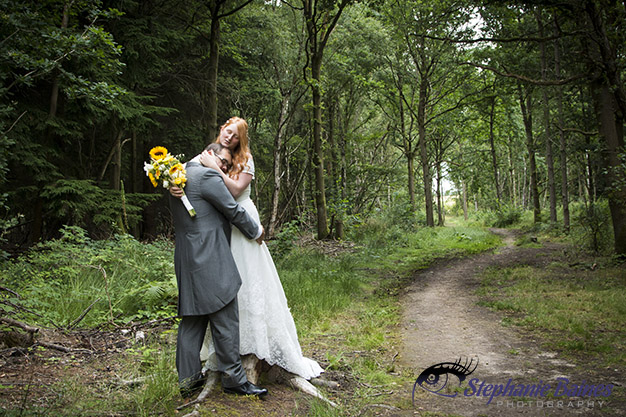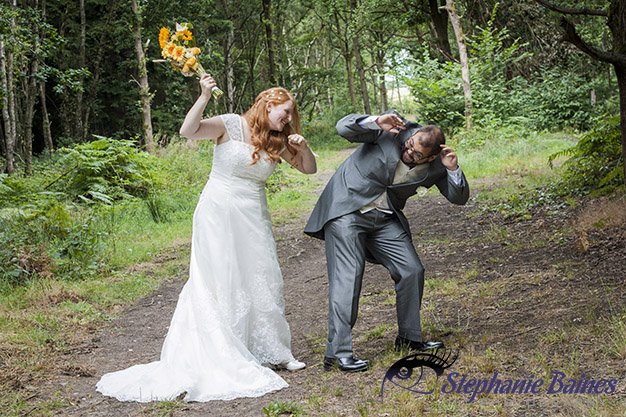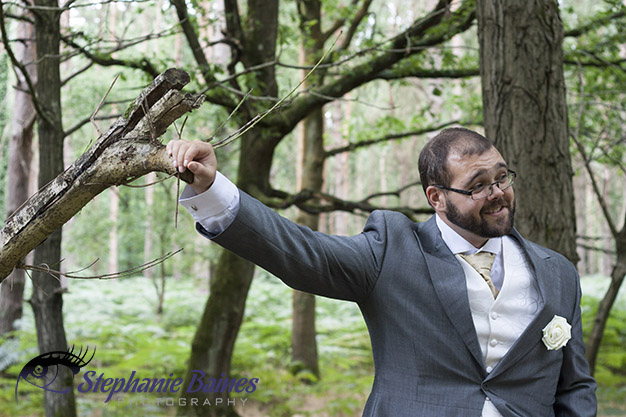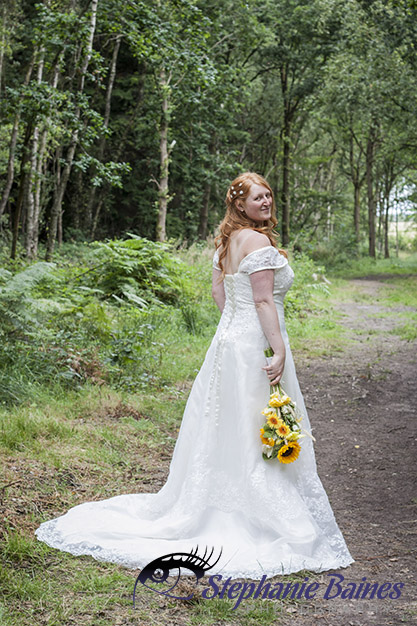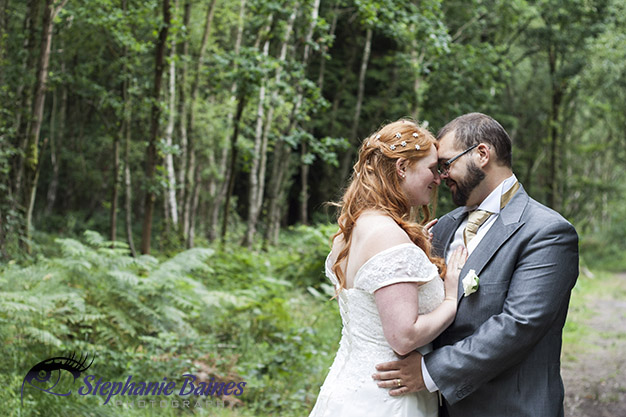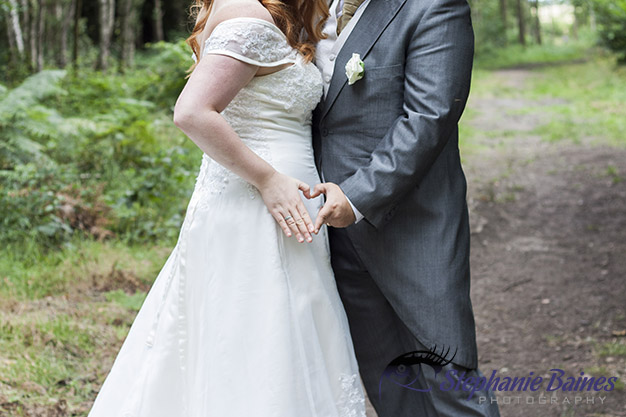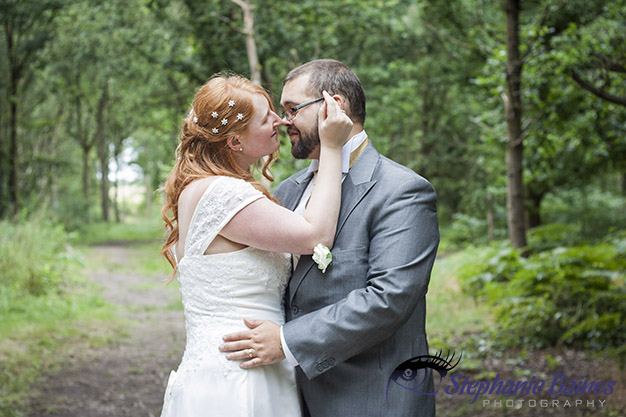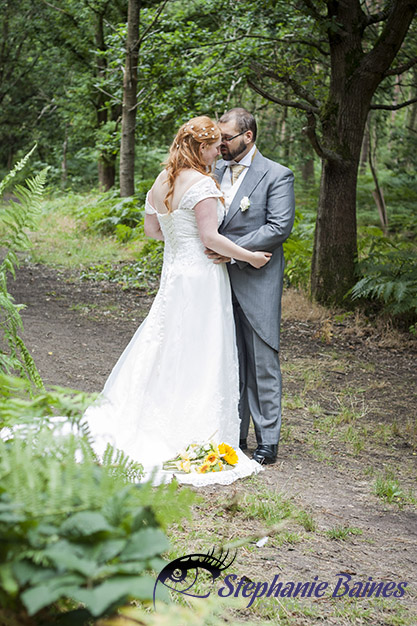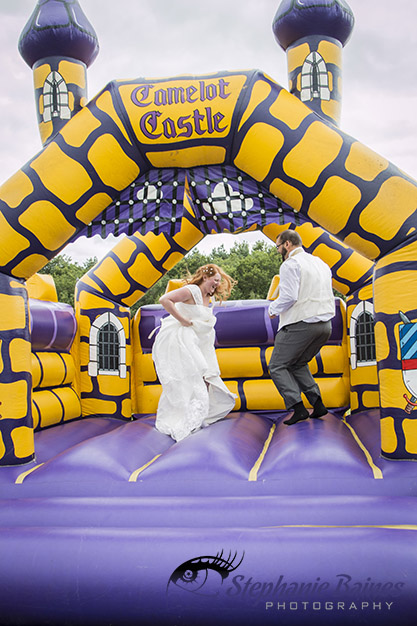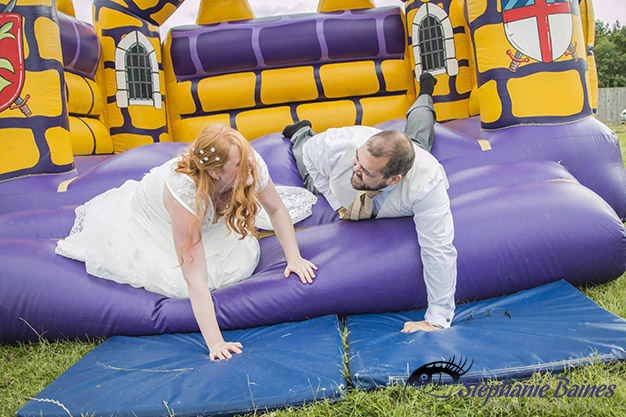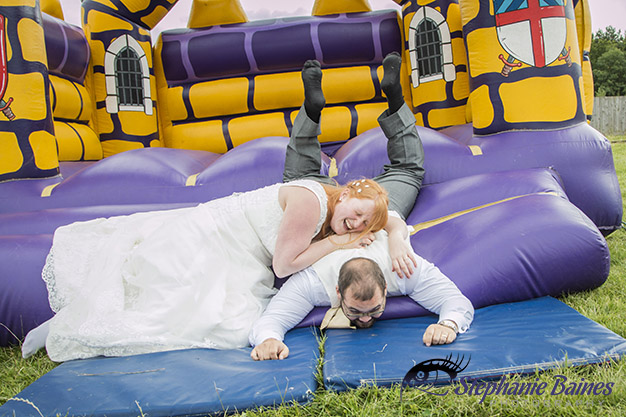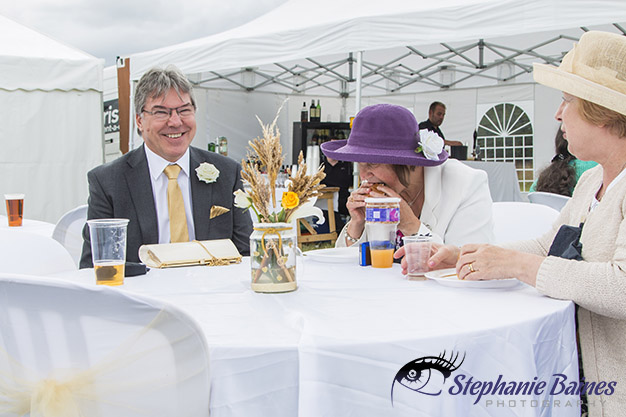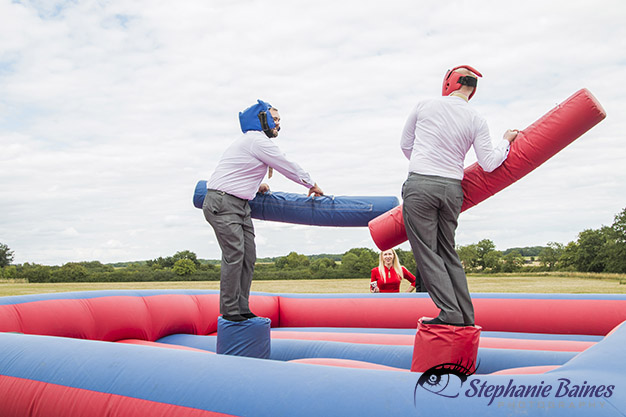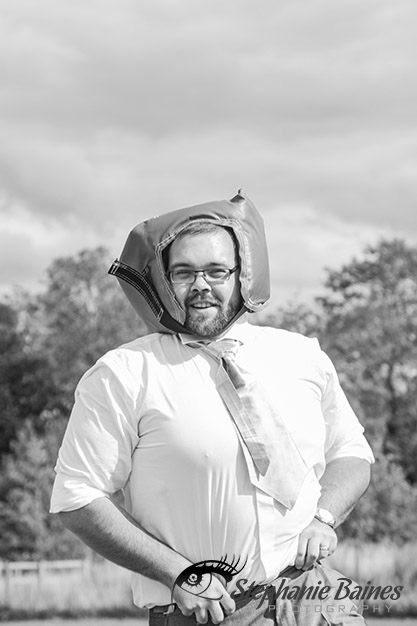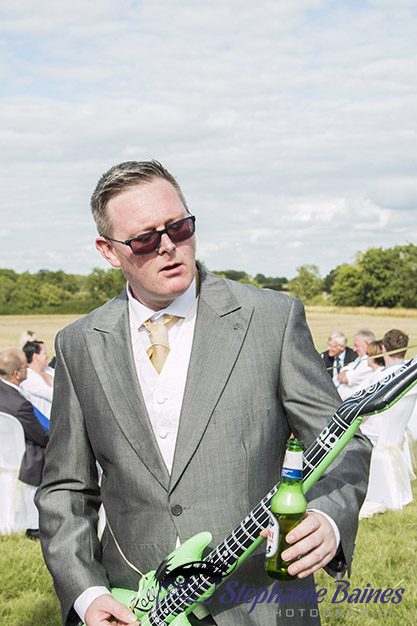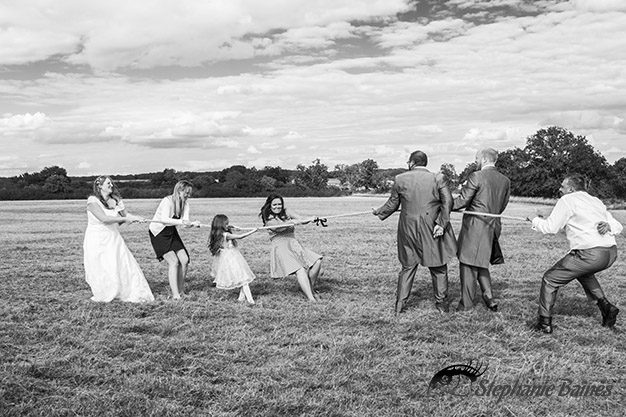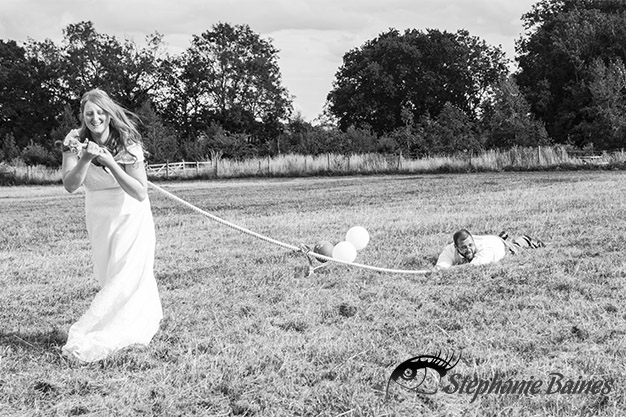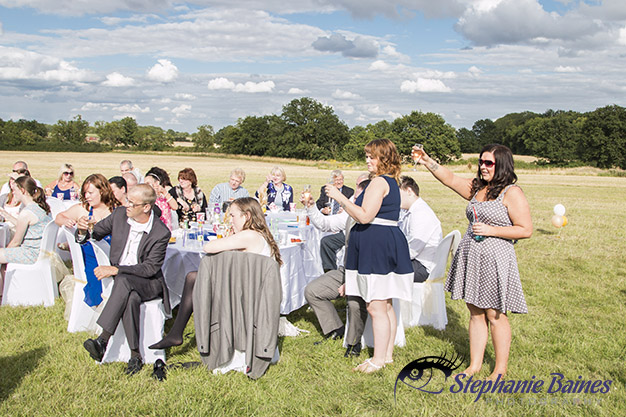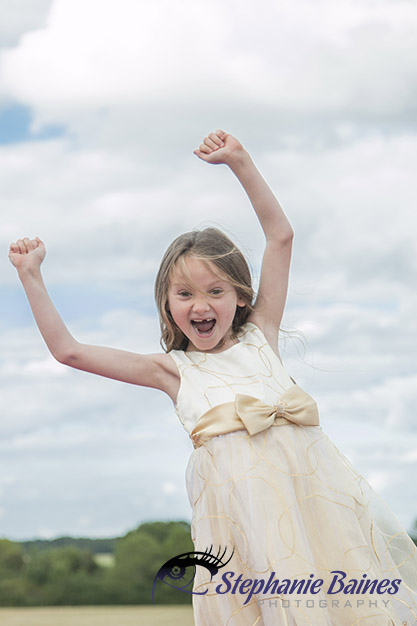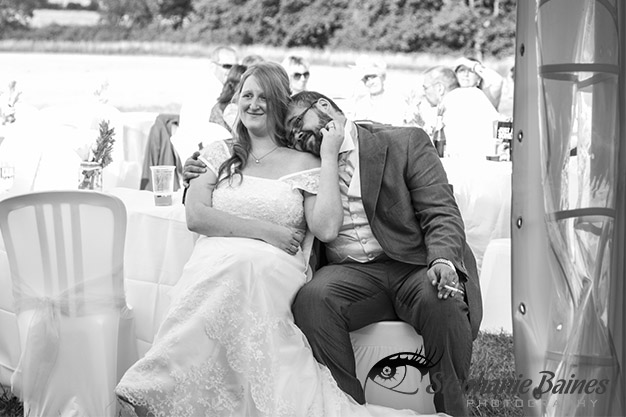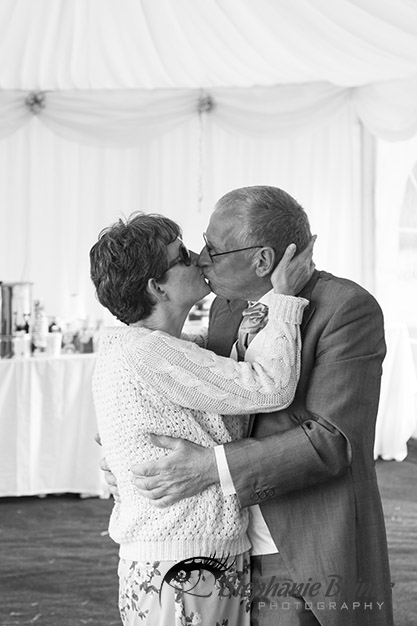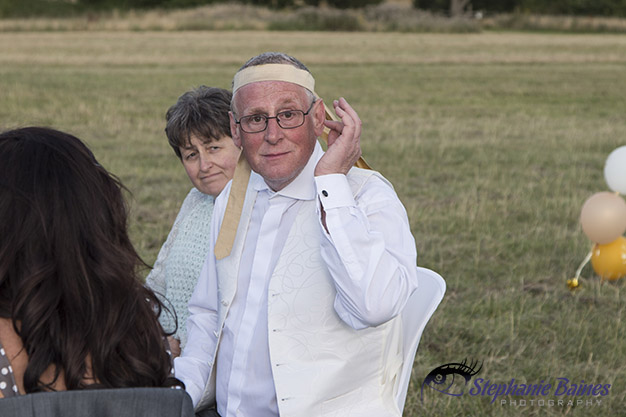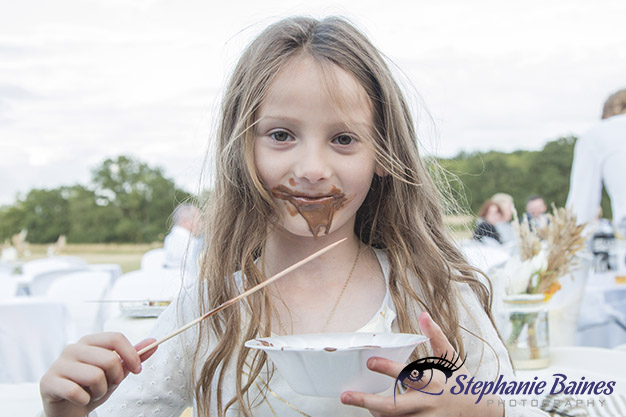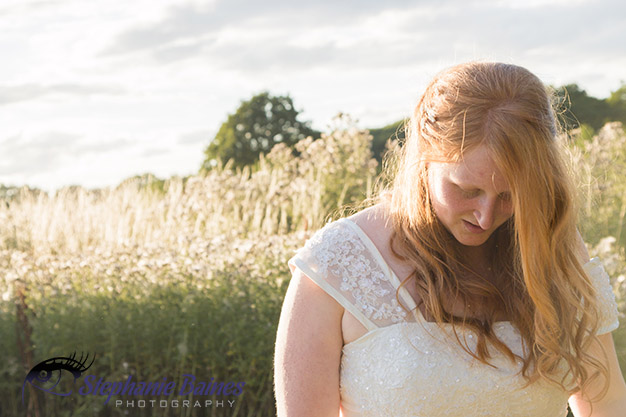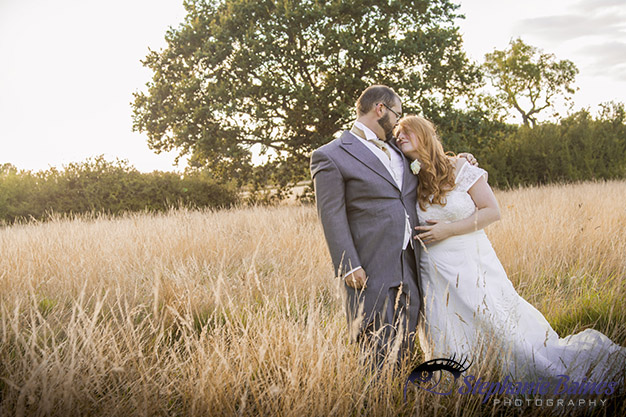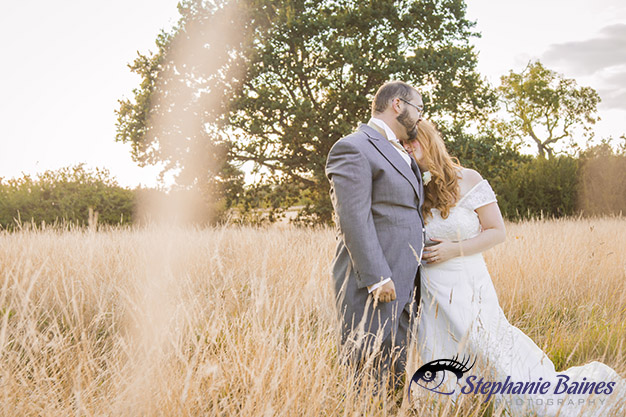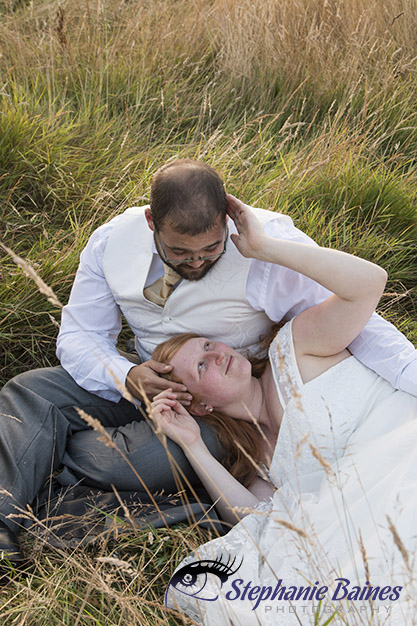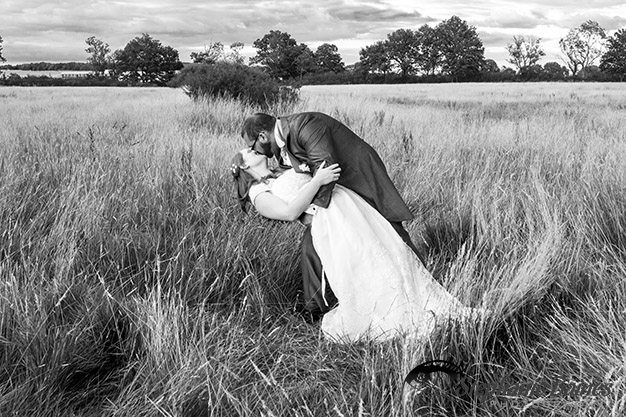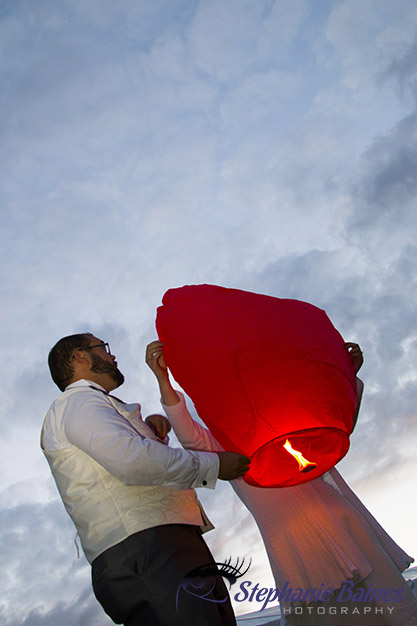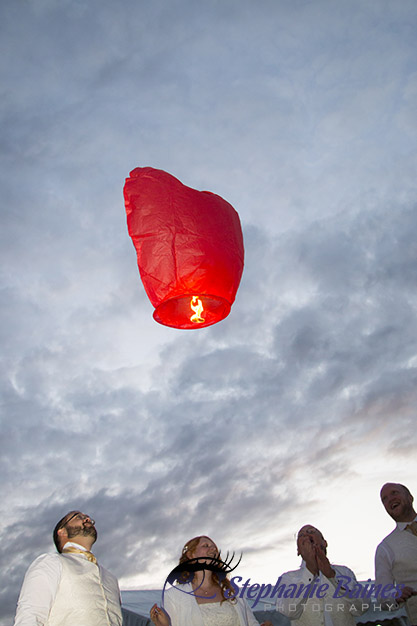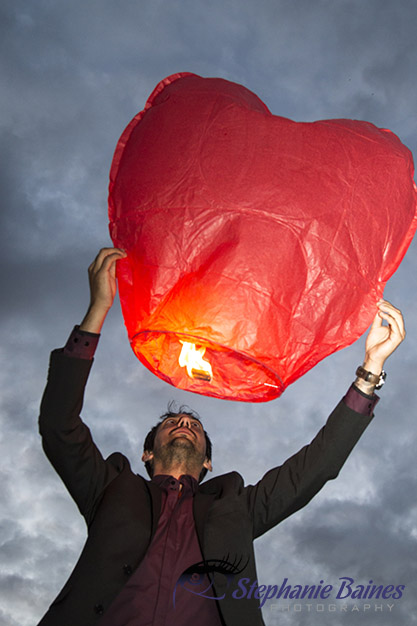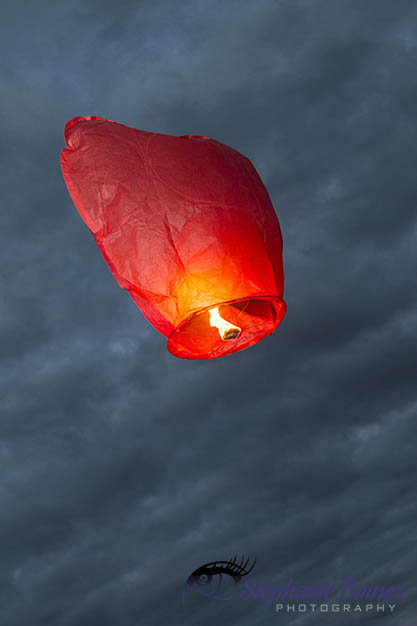 I always welcome feedback so please feel free to comment and let me know what you think of my work.
If you have any questions please do not hesitate to contact me
With my job I get to travel to some beautiful places and meet some of the loveliest people one could ever wish to meet. I also get to capture some of the most important days and moments of their lives. I am incredibly lucky!
Jenna and Chris were married on a glorious May day in the beautiful church of St Marys in Weeford.  A quick stroll across the country lane took you to the reception venue (The School House Restaurant) with its picturesque views across quintessential English countryside.  I was in heaven!!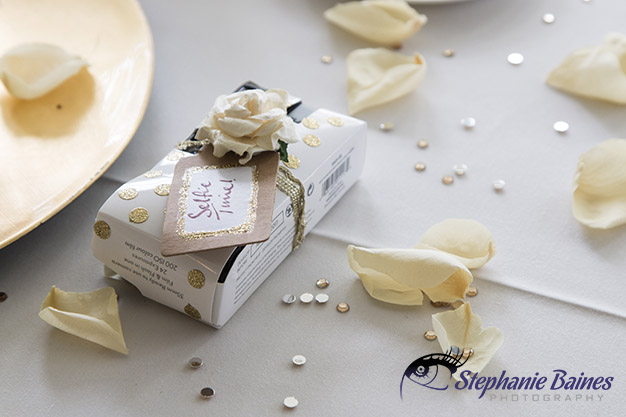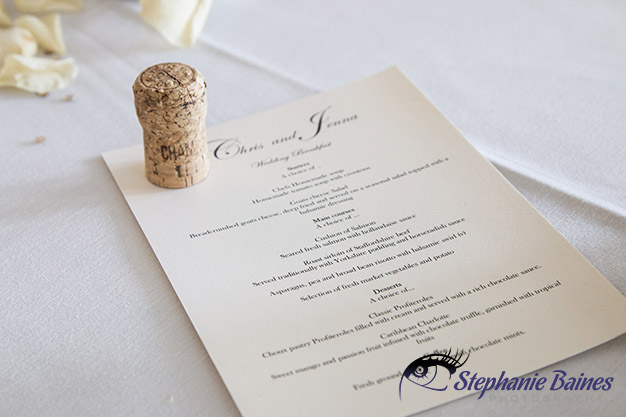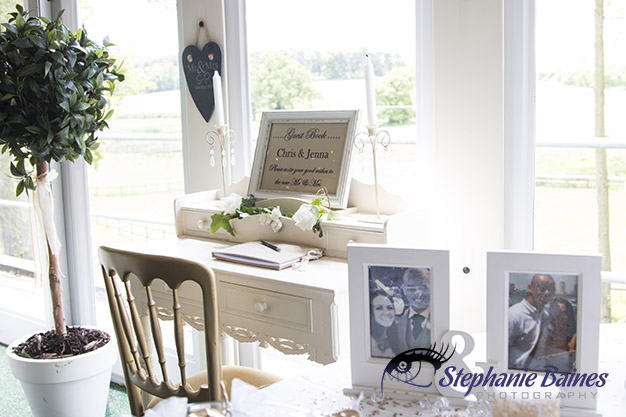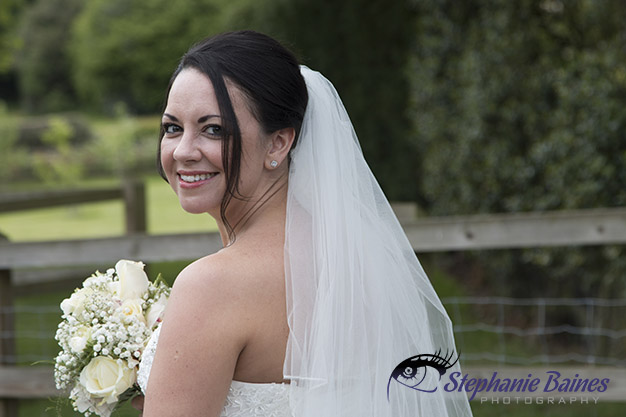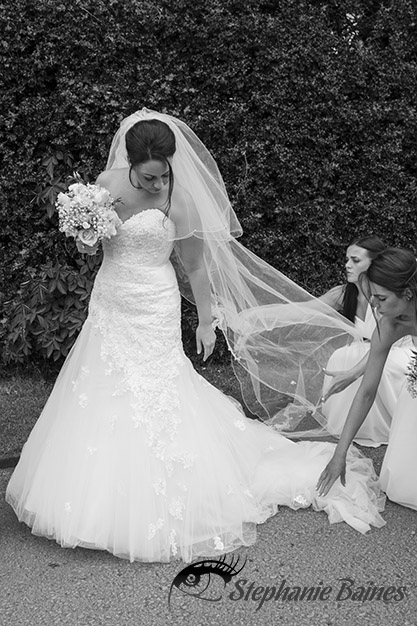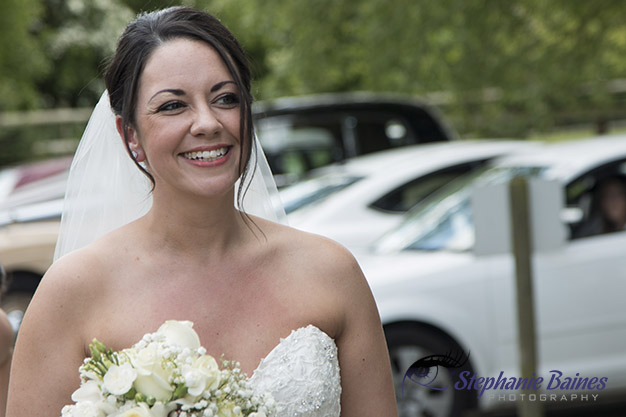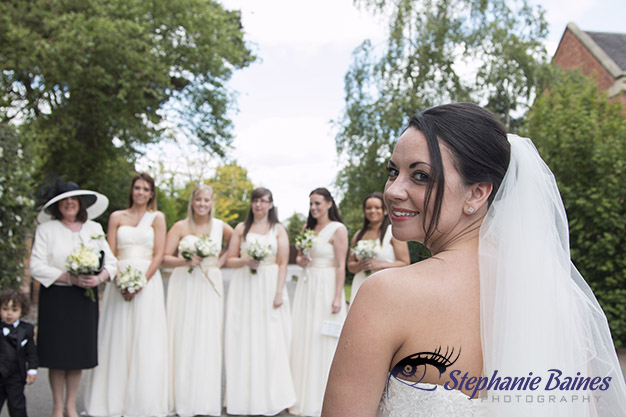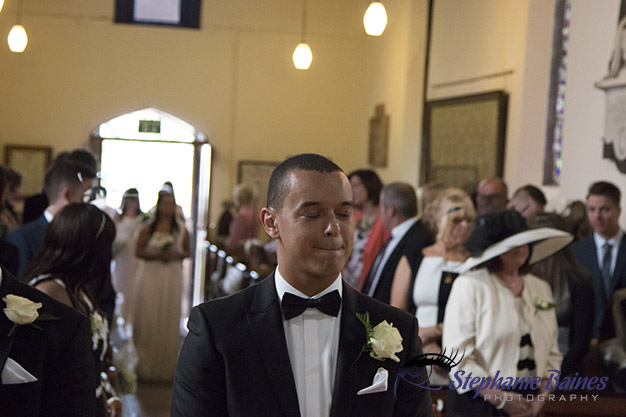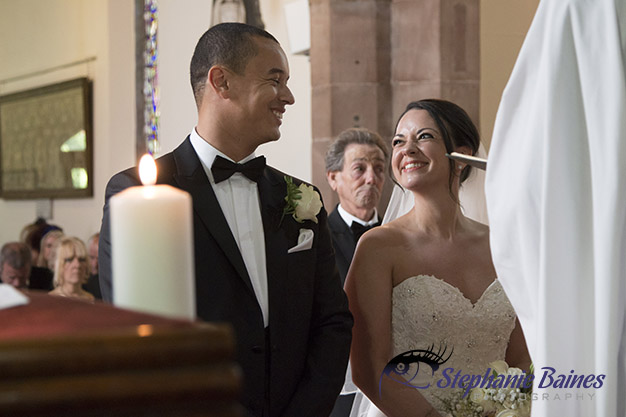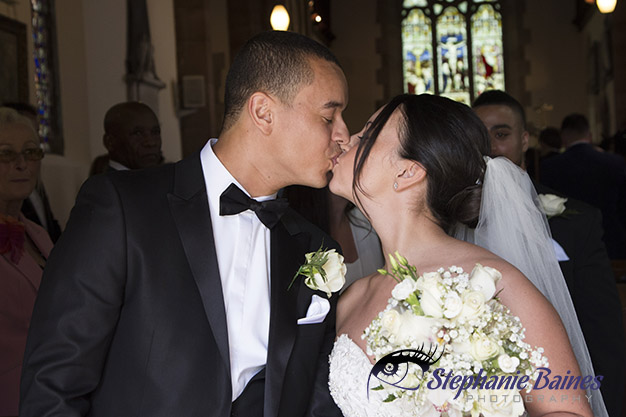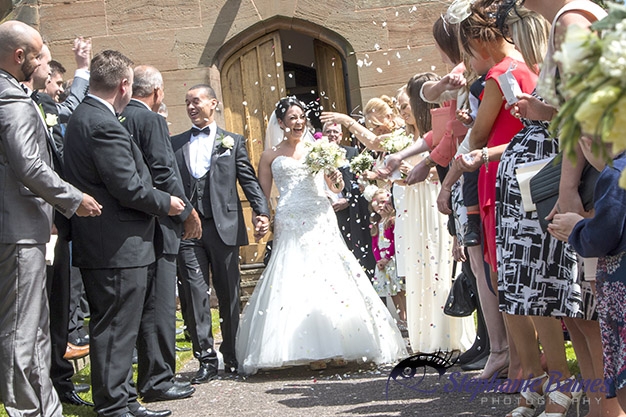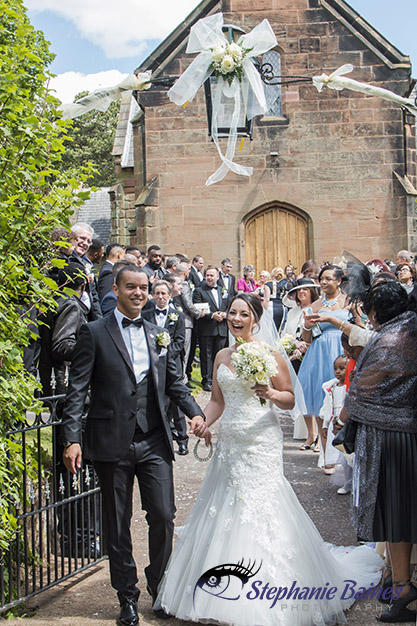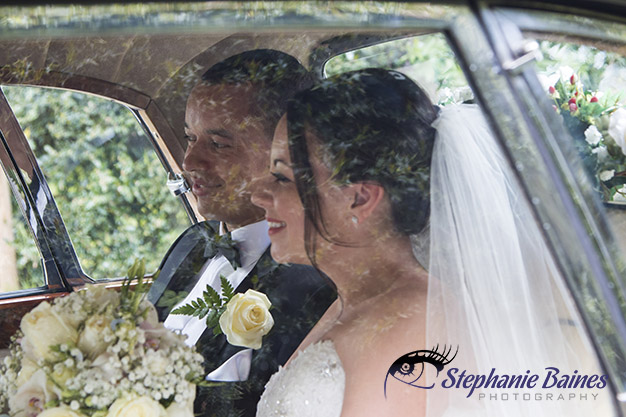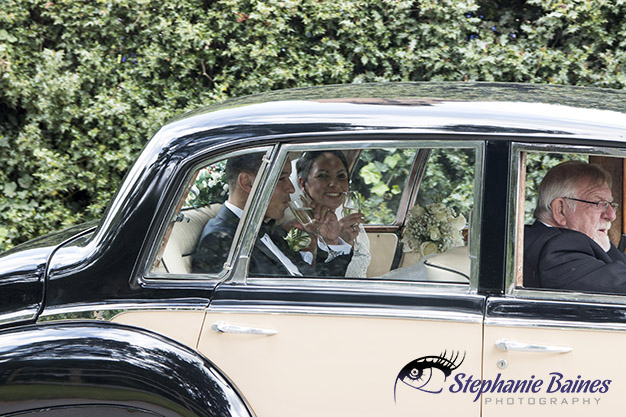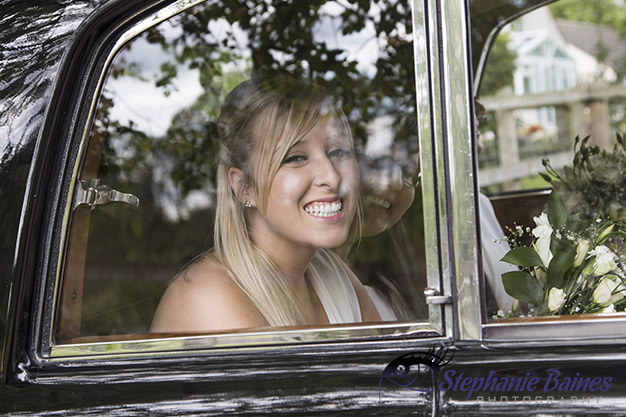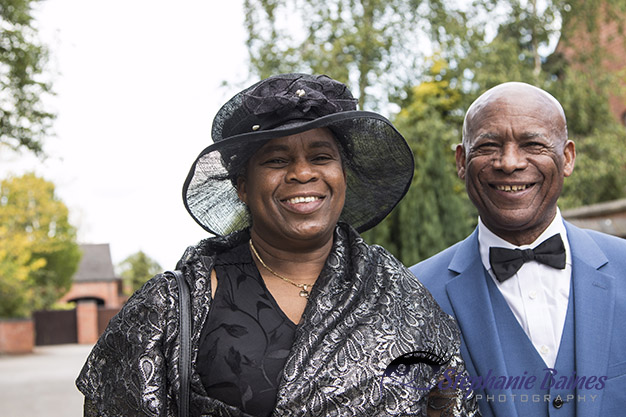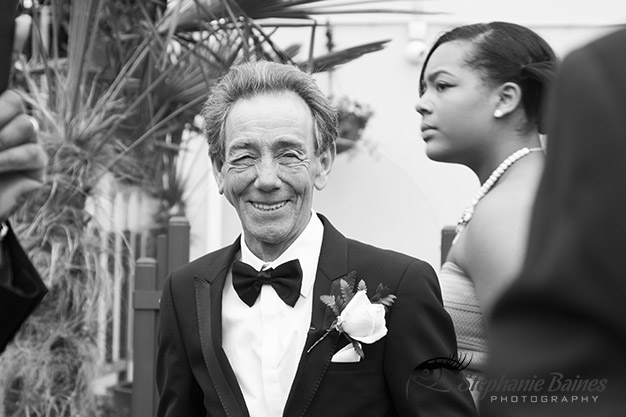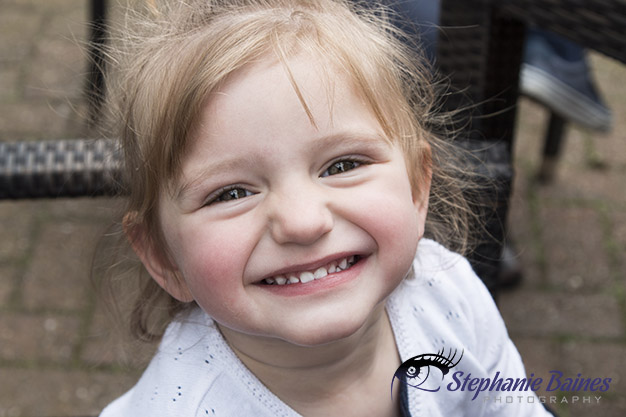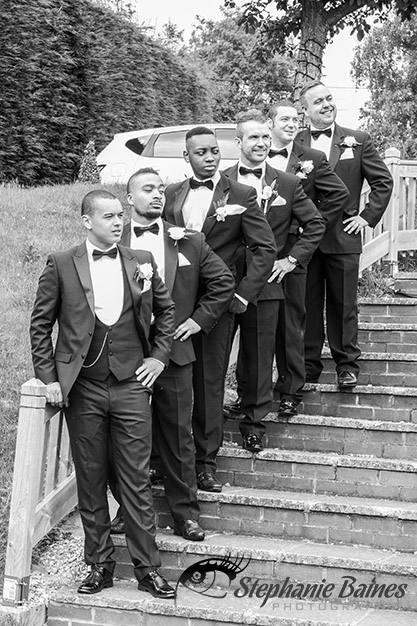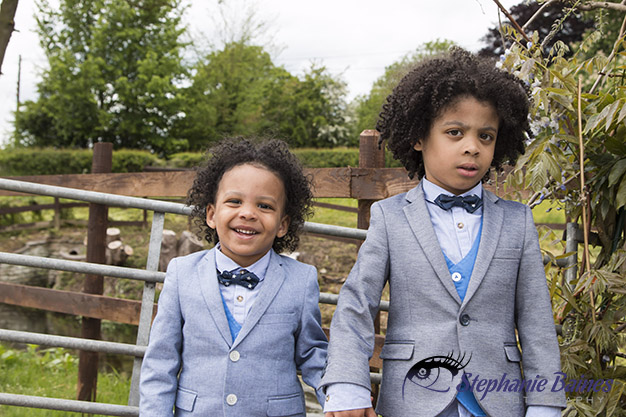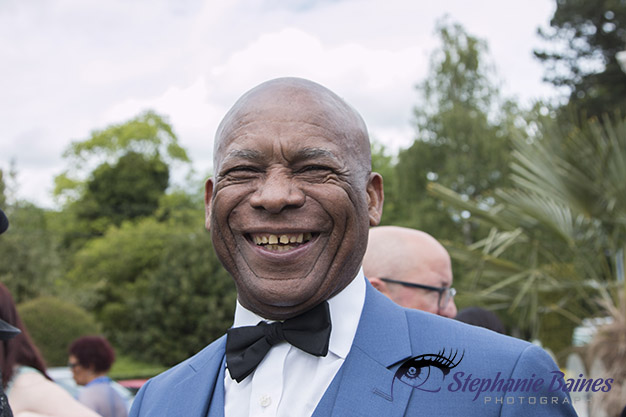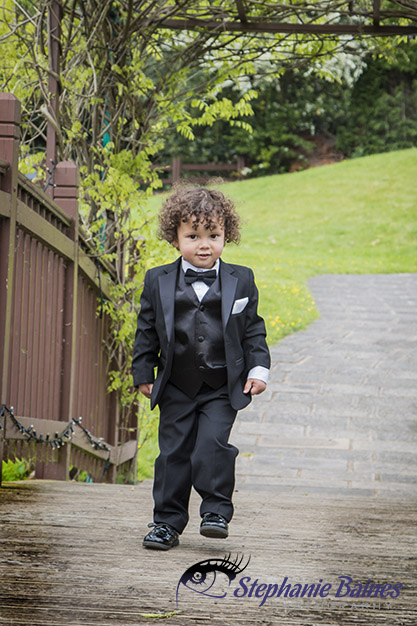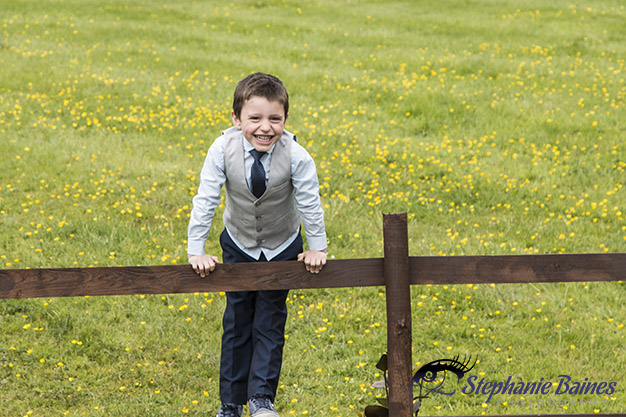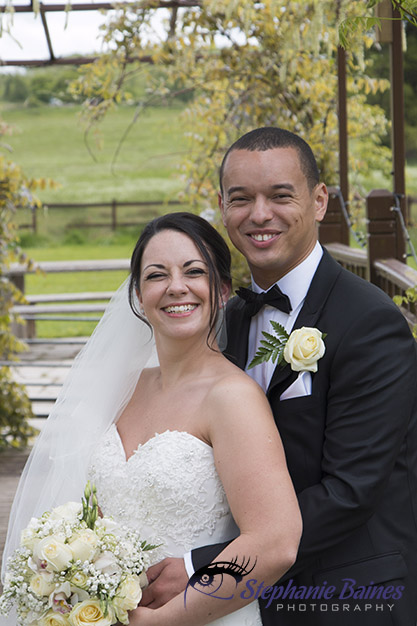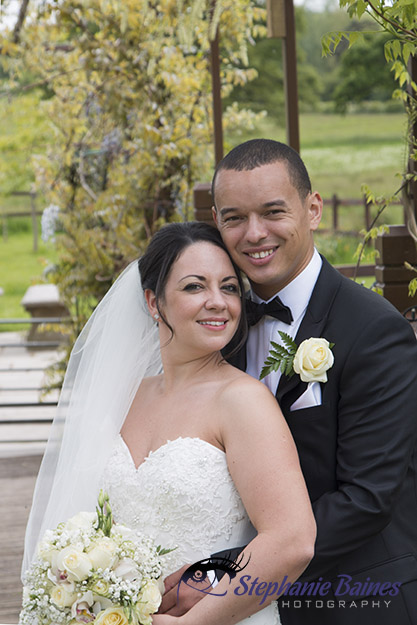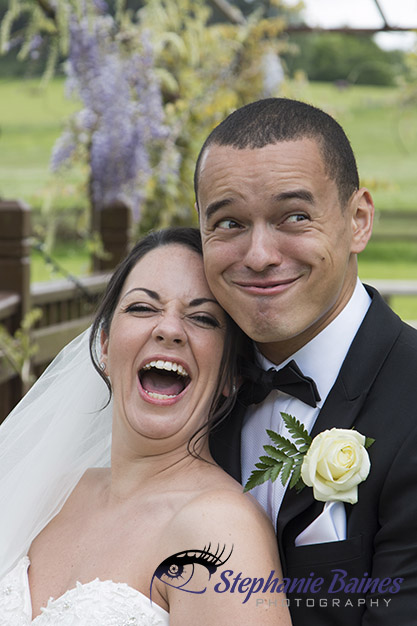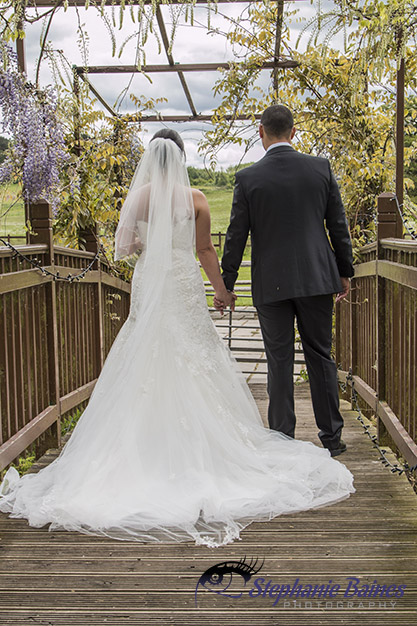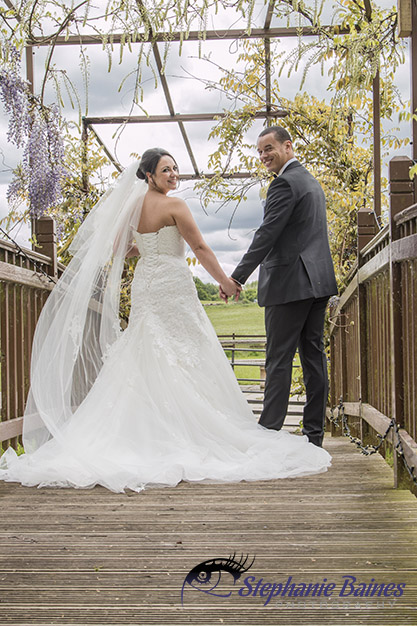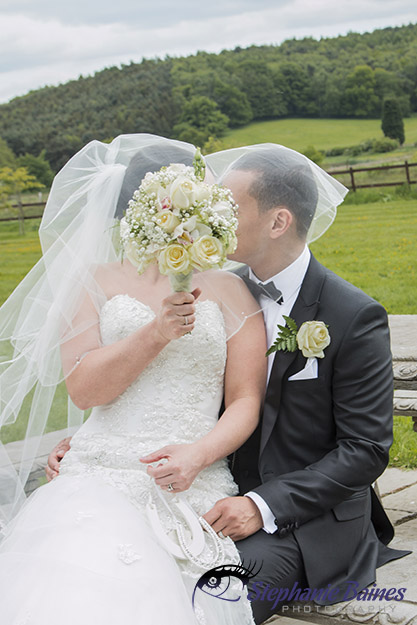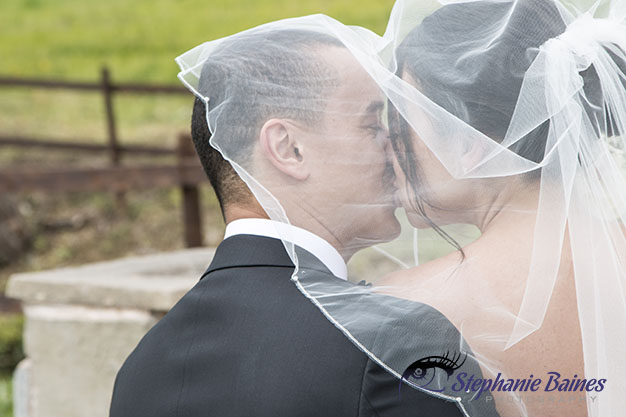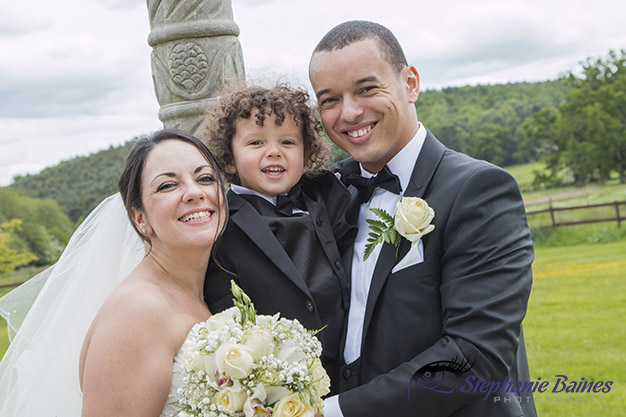 I always welcome feedback so please feel free to comment and let me know what you think of my work.
If you have any questions please do not hesitate to contact me.
What a lovely afternoon we had shooting at the gorgeous Mallory Court!
With the wedding only a few weeks away and we wanted to get a feel for the location before their big day. The bride-to-be was simply stunning in her dress and heels, so I can only imagine that she is going to be an absolute vision on their wedding day.
We had such fun exploring the grounds; with so many beautiful backdrops and places calling out to be used in photos, it is a photographers dream location.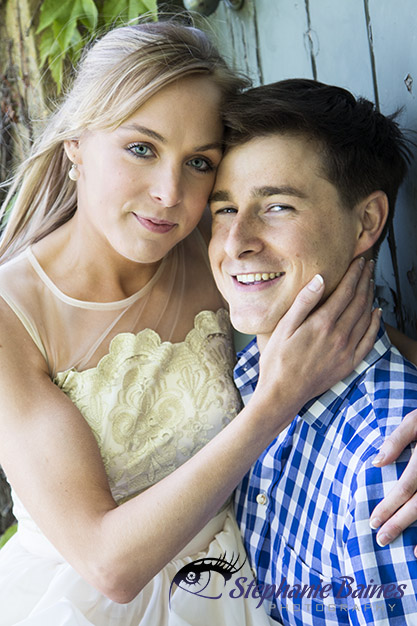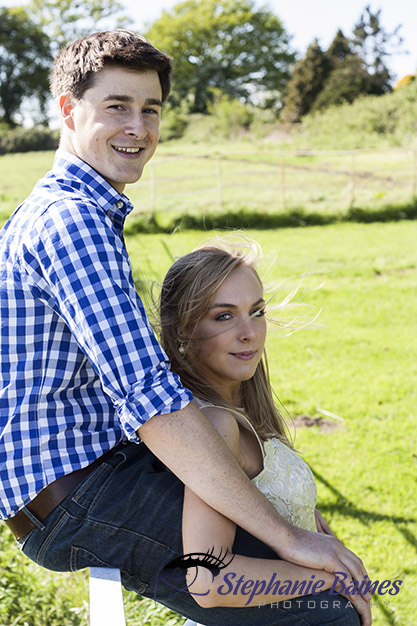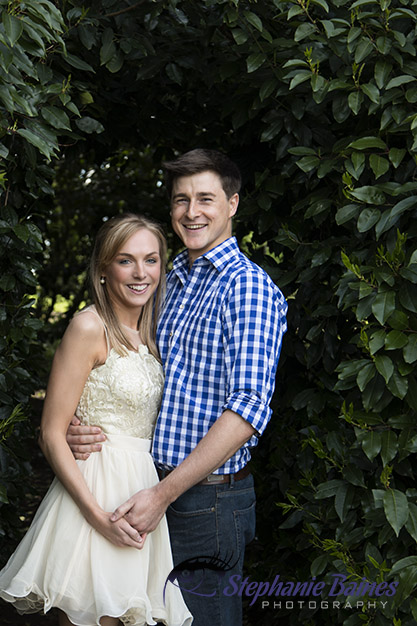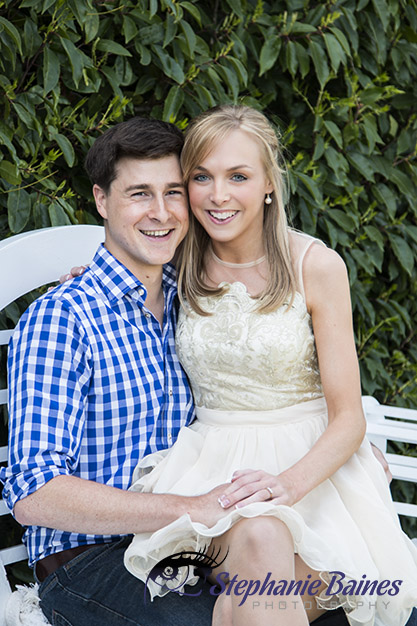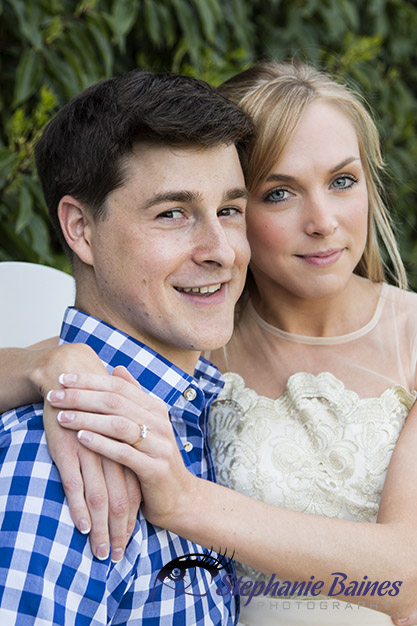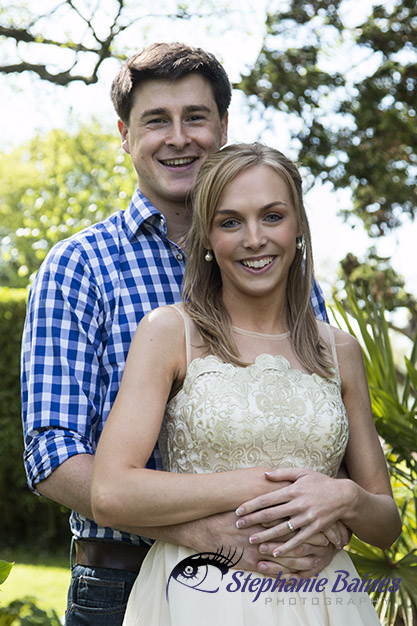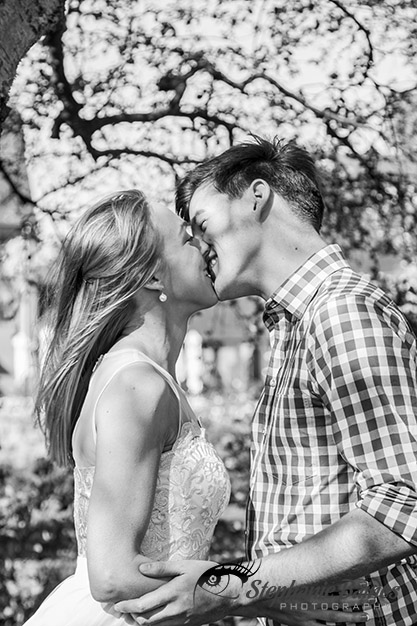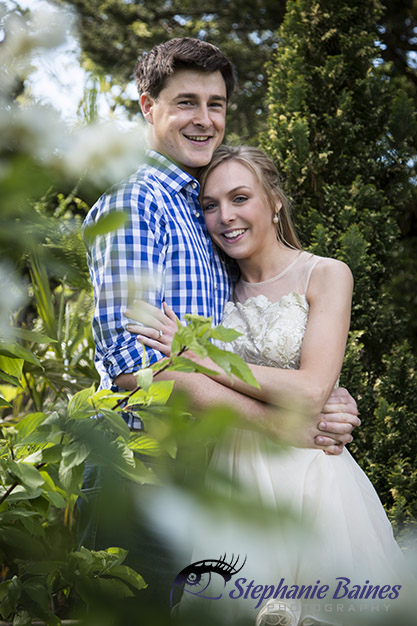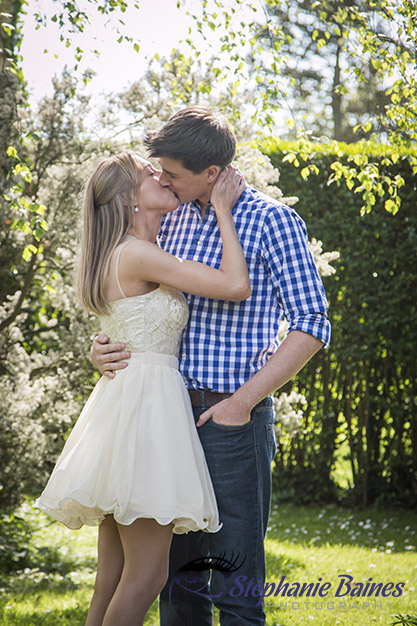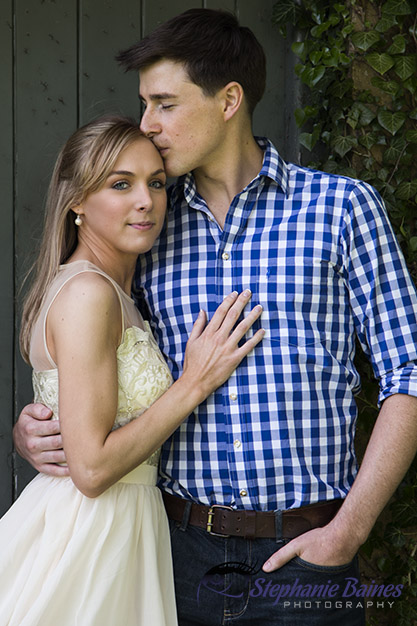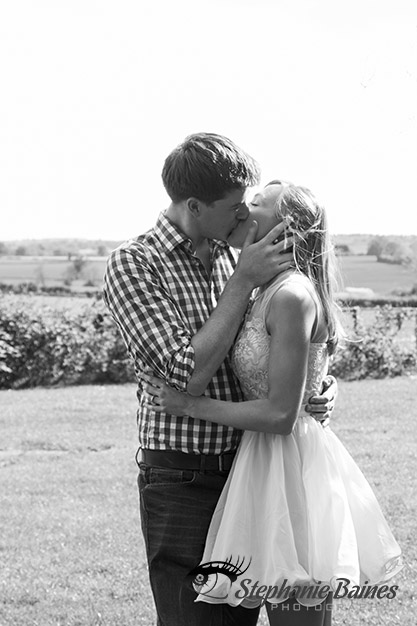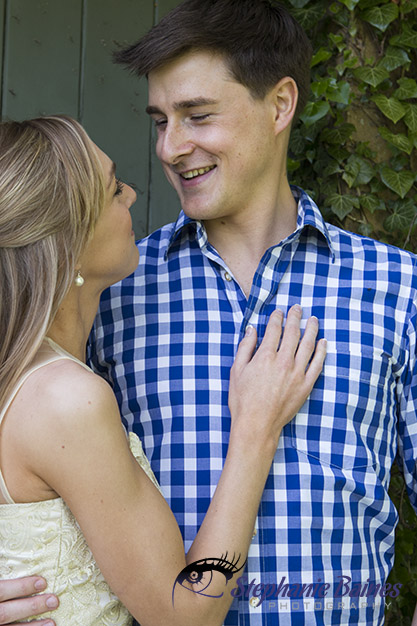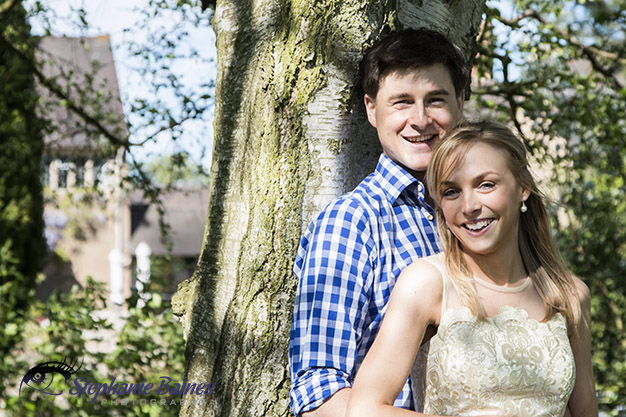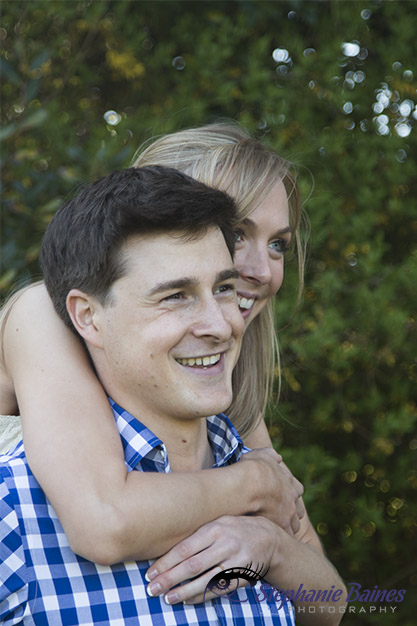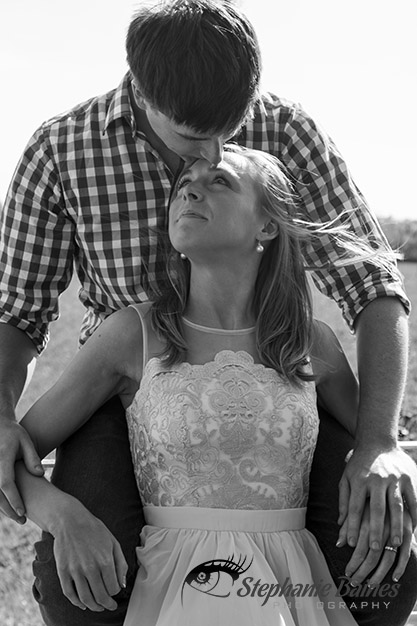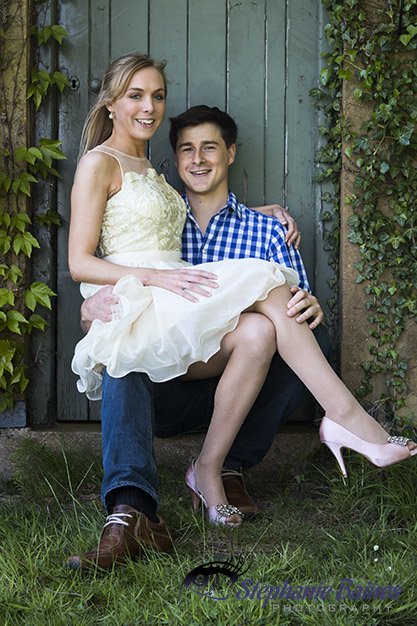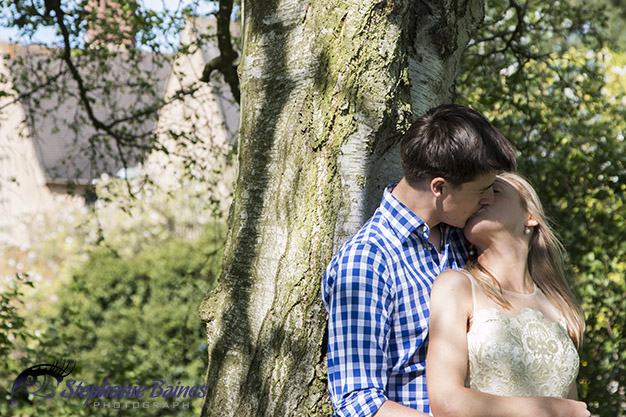 I always welcome feedback so please feel free to comment and let me know what you think of my work.
If you have any questions please do not hesitate to contact me.
Finding a photographer to capture your wedding day can be a daunting task.
We photographers are ten a penny and trying to find someone who will cater for your vision and your budget can be quite difficult. These days as soon as you type "wedding photographer" into search engines you are given 100's of search results to choose from, and soon one website starts to blur into another as you spend hours clicking through and waiting for images to load.
Hopefully these questions and tips will help you make the search process and final decision a heck of a lot easier. It is by no means an exhaustive list of "what to ask" but from my experience these are some of the main points that come up during my meetings with clients.
What is their style of photography?
Make sure this fits with what you both want. Your wedding photographs will be reminders of your special day and you want to be able to look at them with love and pride over the years to come.
Do they offer set packages, if so how many hours are included and would they be willing tailor the package to suit you?
Most photographers offer a few set packages and couples have to pick the one that is the closest to suiting them and their budget. I believe wedding photographers should be willing to tailor their offerings to individual clients as every wedding is different and every couple unique.
Do they work from a shot list and can we provide a list of photographs ourselves?
Every wedding photographer will have a list in their head of the basic shots that they will take on any wedding day. Give them a list of any photographs and combinations of guests that you want photographs of, ensuring that they don't miss anyone out.
How many images will be taken at our wedding and how many will we receive?
Dependant on how many hours the photographer is with you on your special day, they could take anywhere between 1000 and 1500 images. You won't get all these images as the best ones will be picked and edited (typically between 150 and 500 images). Set packages will tell you how many images you will receive.
I don't offer set packages and therefore I do not dictate how many images a couple will receive. I believe that even if it takes me longer to edit them that they will receive all the good images that I take on their wedding day. This means that for a whole days photography they could receive anywhere up to 800 images.
Do they have a limit on the amount of images that they edit and how do they edit them?
The answer to the first part of the question should be NO!
Many photographers will use bulk editing methods, which are easy to use and save a lot of time. Although these work well and allow for uniformed photographs; I prefer to individually edit each photo and give them the care and attention they deserve.
How long until we receive our images?
You don't want to be waiting months and months. All my clients receive their photographs in time for their first months wedding anniversary.
What format will they come in and is an album included?
Always double check this with your photographer. You want to be able to easily access your photographs and download them to your own personal devices for your own use.
If you have chosen a package from a photographer that includes an album, double check the amount of photographs that will be in the album and if you get to choose the photographs yourselves.
What restrictions are on their on the images and their use.
Many photographers will watermark and have you choose a certain number of photographs. If you then wanted more or full use of the photographs, they will charge you extra per image.
I don't do this. I believe that as you are paying me to photograph and capture one of the most important and special days of your life, you are entitled to all the good photographs that I take. I do not watermark images and you are free to use them as you like.
How many weddings will they attend on our wedding day?
Weddings are a lucrative business and some wedding photographers will try and squeeze a couple in on the day, especially in peak wedding season.
I will only accept one wedding booking per date.
How much time should we set aside for our main photographs on the day?
No less than 40 minutes. It is amazing how quickly the time flies by. Before you know it you will be sitting down for your meal or having your first dance and you will wonder where the day has gone.
I have shot weddings where the bride and groom have had certain photographic requests and a list of photographs that they wanted but we were hampered by time as they had not set enough time aside.
When is the best time to have photographs taken?
Depending on the order of the day and the ceremony time the normal thing for photographers is to take the bulk of the main and group shots immediately after the ceremony, before any meal or speeches, when all the guests are together in one place.
In the peak summer months if this is in the middle of the day the light can be quite harsh. If you wanted softer, more romantic shots of yourselves, it is always worth setting a little time aside later in the afternoon / early evening where the two of you and your photographer can slip away from your guests for a short while and capture the lovely romantic shots.
Do they visit a venue beforehand?
The answer to this question should be YES!
Any good photographer will familiarise themselves with their shooting location beforehand and speak to the venue to see where they can / can't shoot and ask simple questions like "where can we have the confetti train" or indeed "are we permitted to throw confetti".
Do they offer a pre-shoot or engagement shoot?
This is a great way to familiarise yourselves with the photographer and their style of shooting. It gives you the opportunity to try different poses and practise ones that you like before the big day.
Do we have to pay a deposit to book their services?
This is always typically YES!
How long will they keep our images for?
Many photographers will keep images for a fixed amount of time then contact the couples asking if they would like to buy them before they are deleted. This can send some couples into panic mode and they will spend exorbitant sums of money buying images that they really should have had in the first place.
I do not set a time limit on how long I keep images for. If anything untoward did happen to your original copies I would send you replacement disks with your images on, free of charge
The list of questions that you can ask your photographer is endless and I could go on and on, but it can get rather boring. My best advice is to have a darn good chat to any prospective photographers. You should like their style of photography, their work ethos and them as a person. After-all, they are going to be spending a lot of time with you and your guests on your wedding day and you want someone that is friendly, outgoing and will put you and your guests at ease in front of the camera.
If you have any questions of would like me to add to this list I would love you to contact me.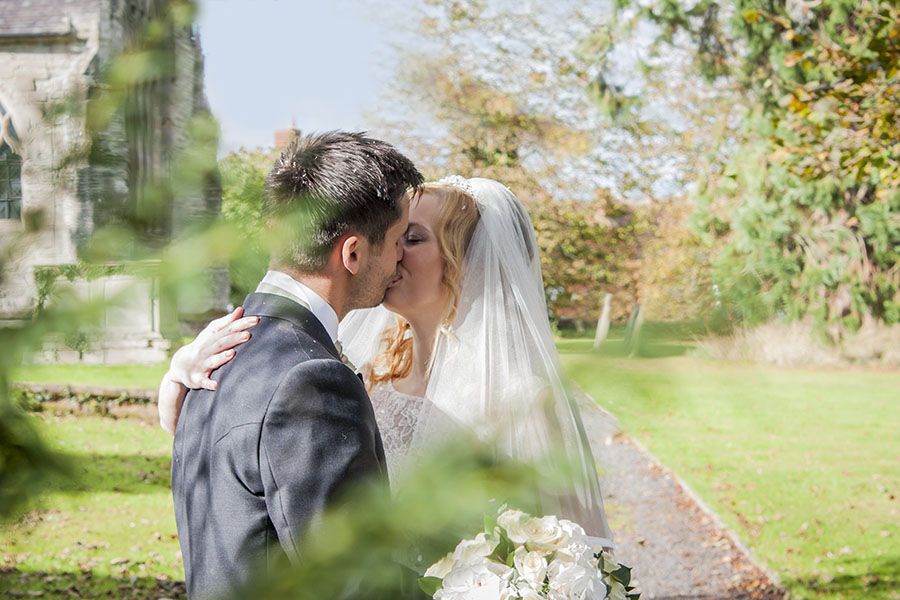 I have never seen a bride smile so much and so wide as Dana did all day.
Dana and Pete's special day was all about their family and amazing friends, who were there to celebrate with them and have a stonking good time doing so!
With children laughing and running around, bouncy castles on the lawn for both the little kiddies and the big kids (adults), there was an abundance of photos and moments to capture. I had such a hard time picking my favourites to include in this blog.
When Dana and Pete received their photos they sent me this wonderful feedback:
We have had the pictures printed and put them into lovely folders. We are having trouble picking ones for our wall, as they are all gorgeous, we might end up using them all, it will end up as shrine lol.


I have shown all the family the photos and they love them as much as we do. I knew from the moment we met you, that you would meet our expectations and capture our lovely day.
So a big massive thank you and we will be highly recommending you xx – Dana & Pete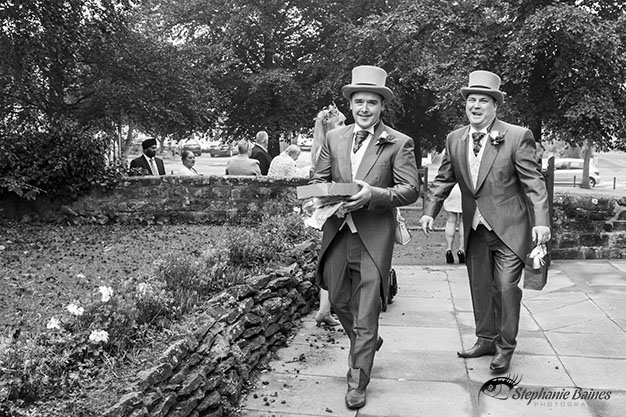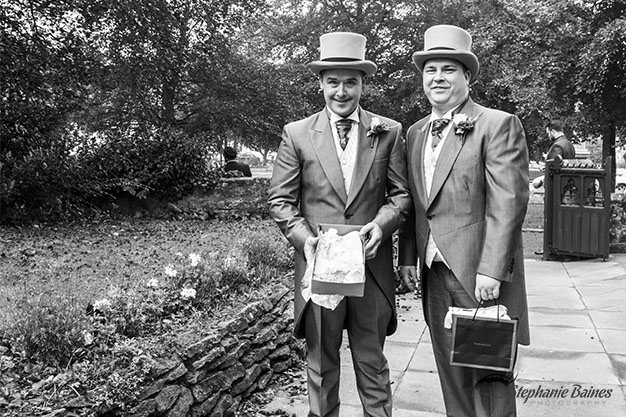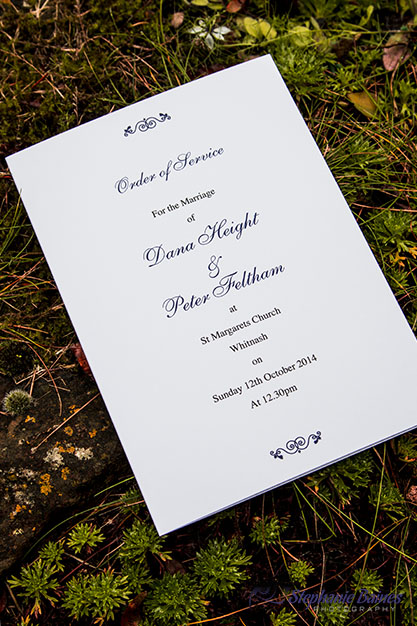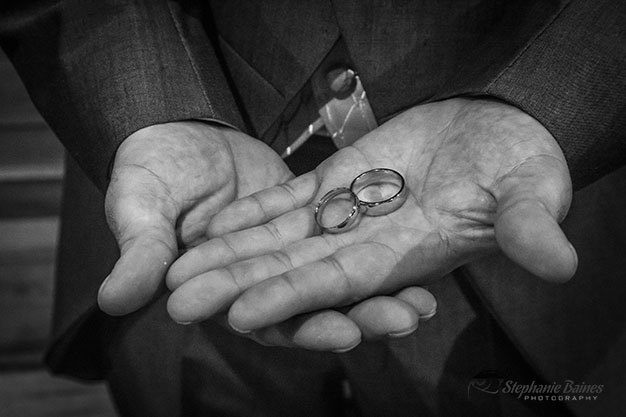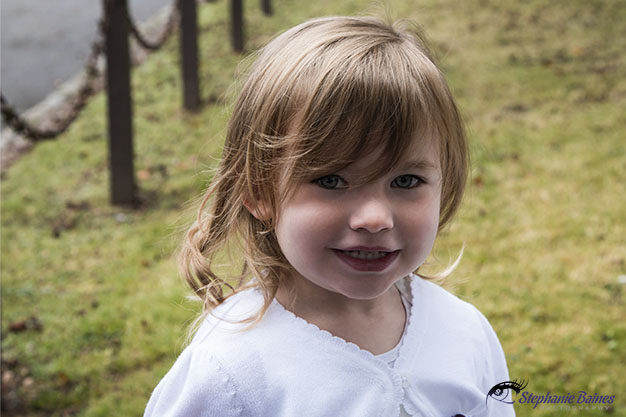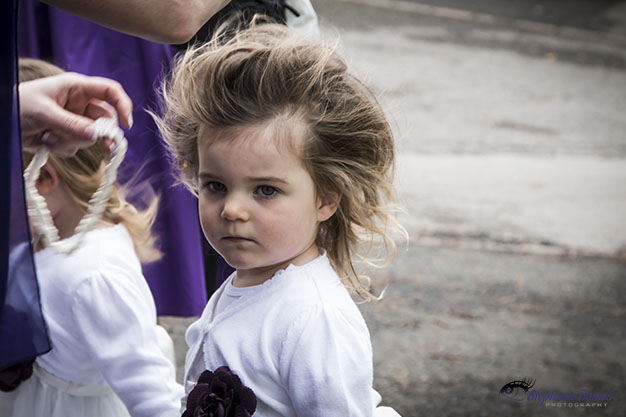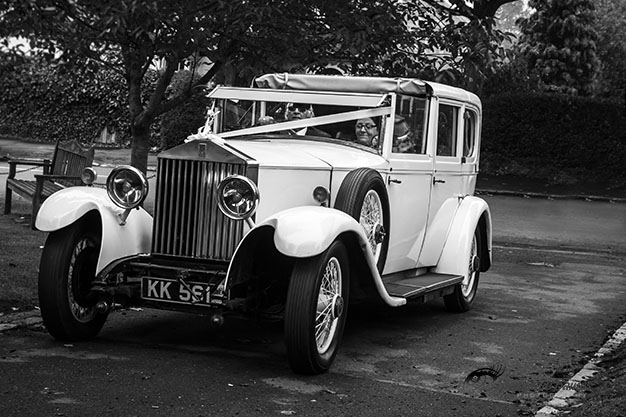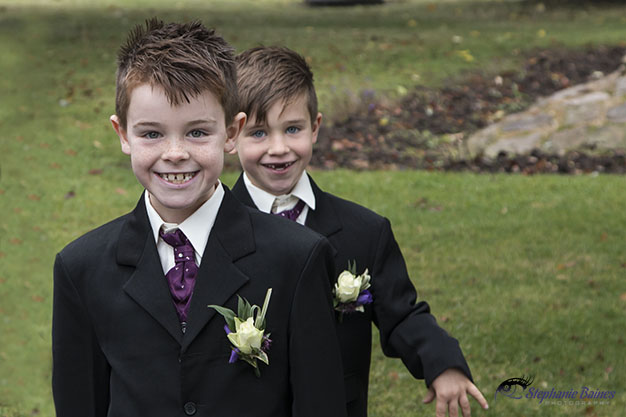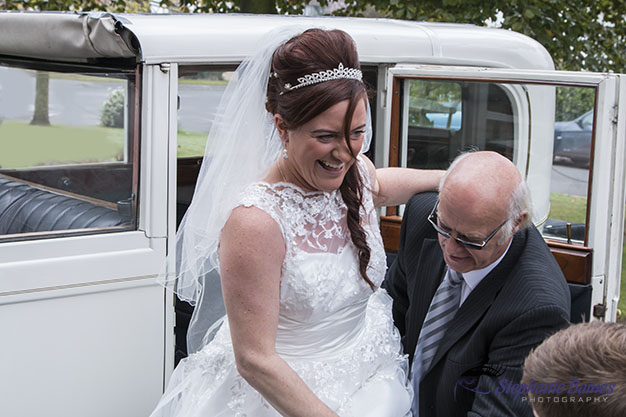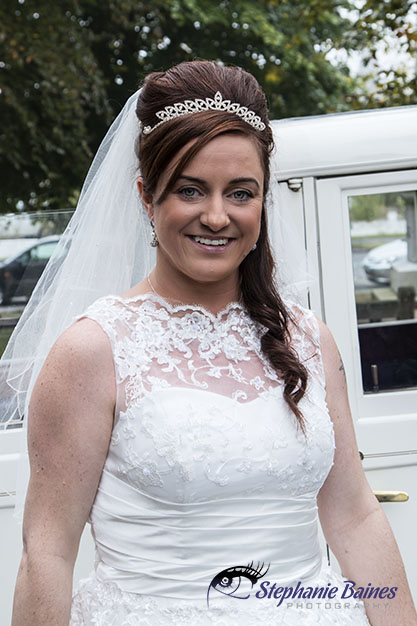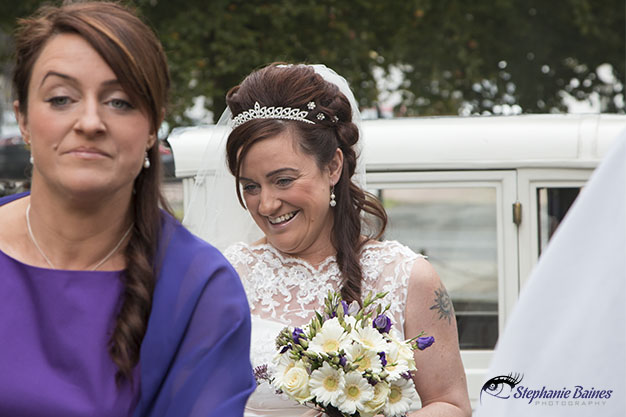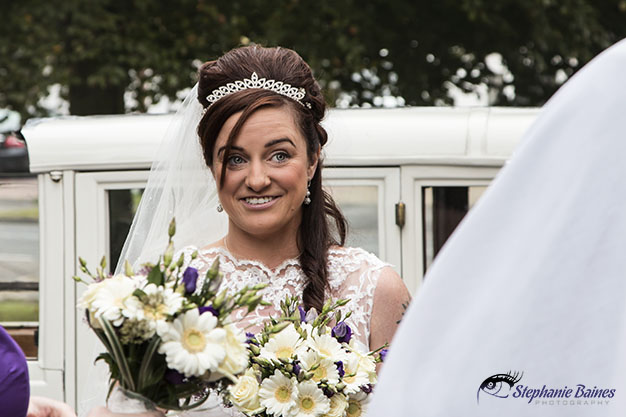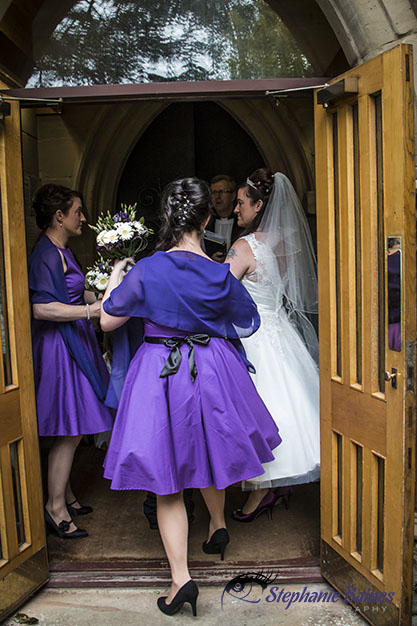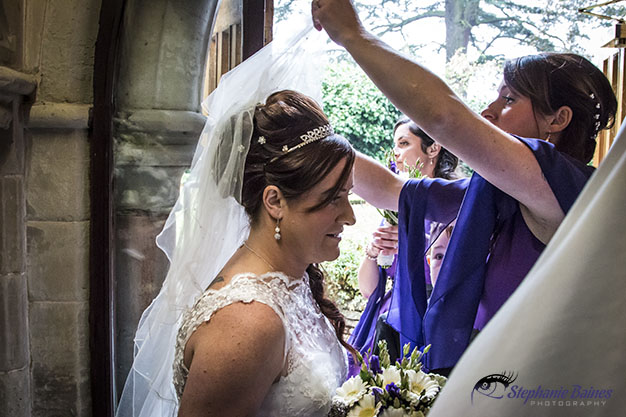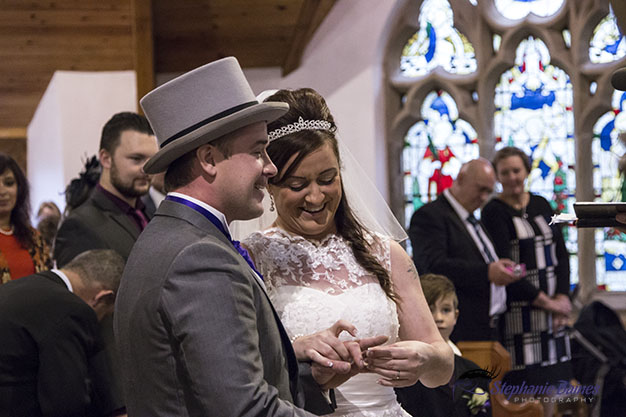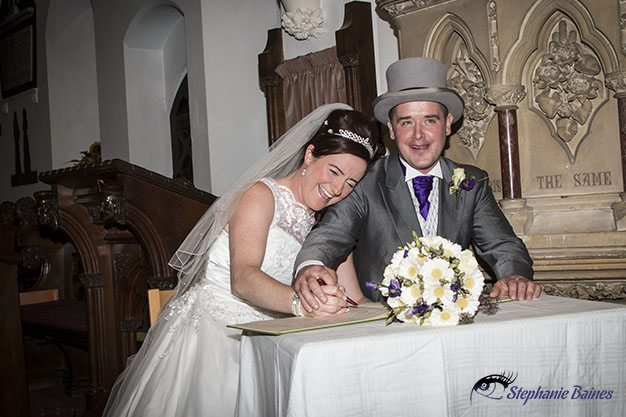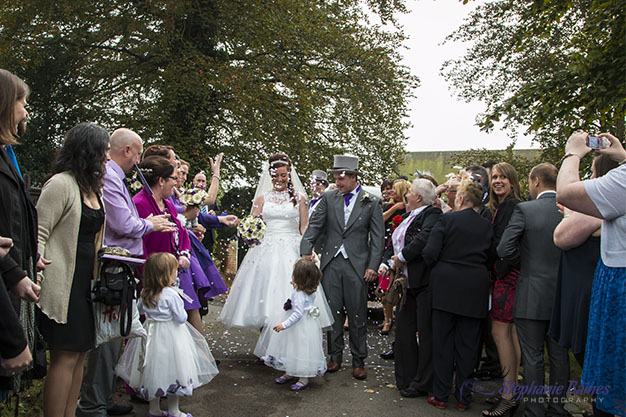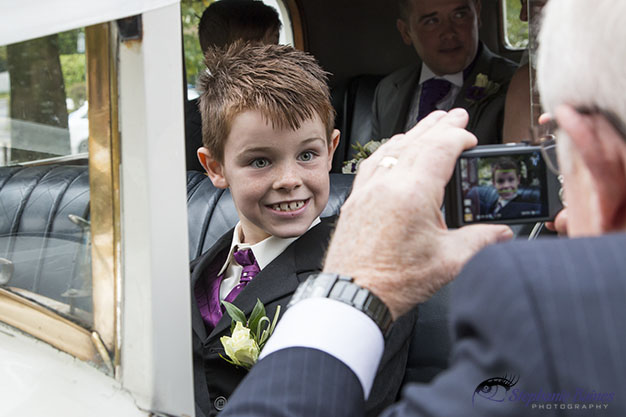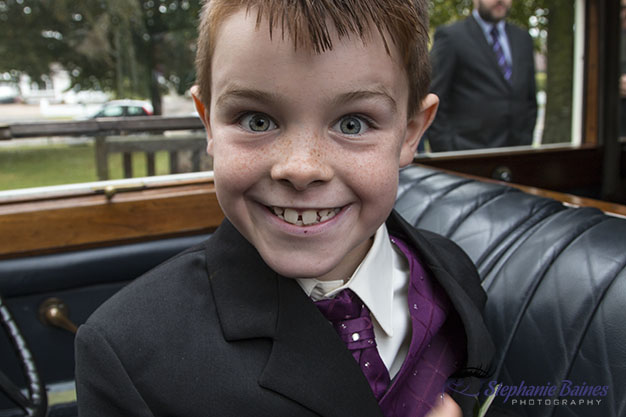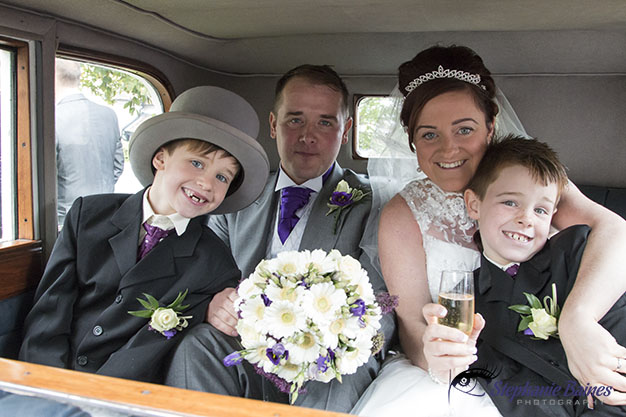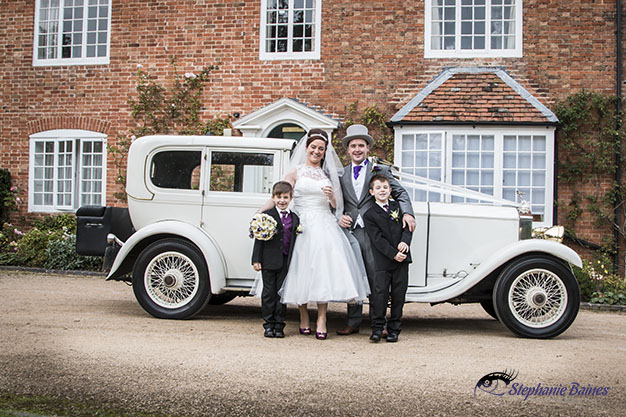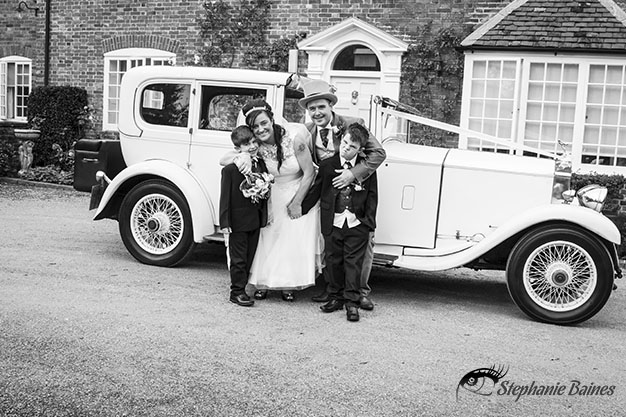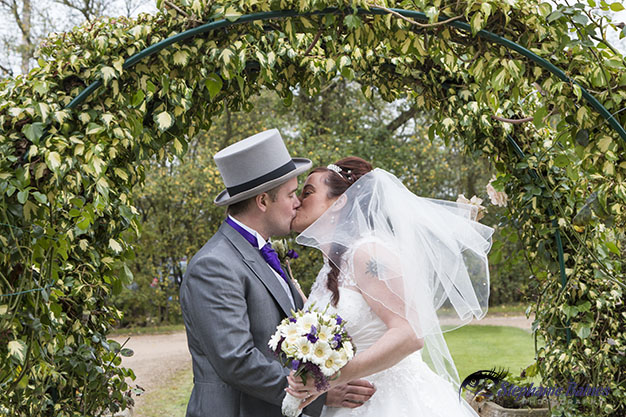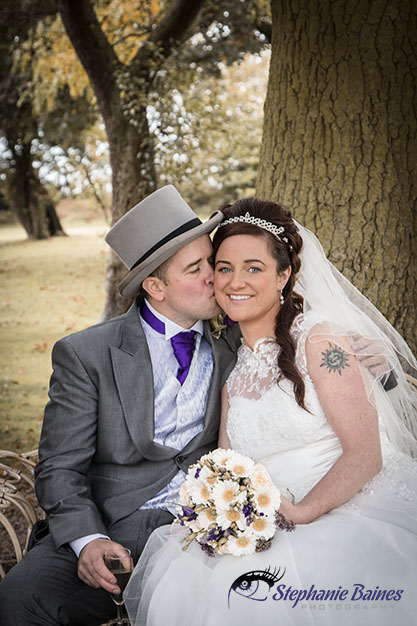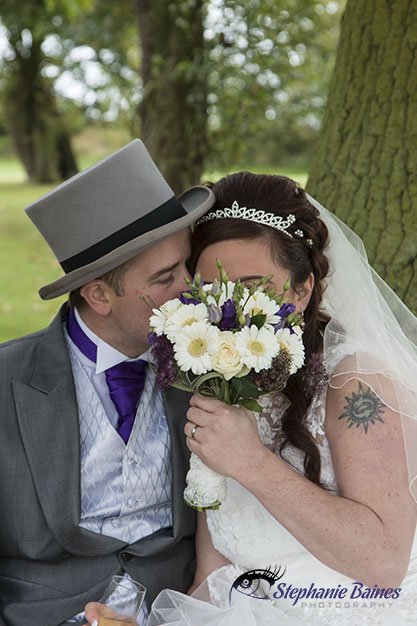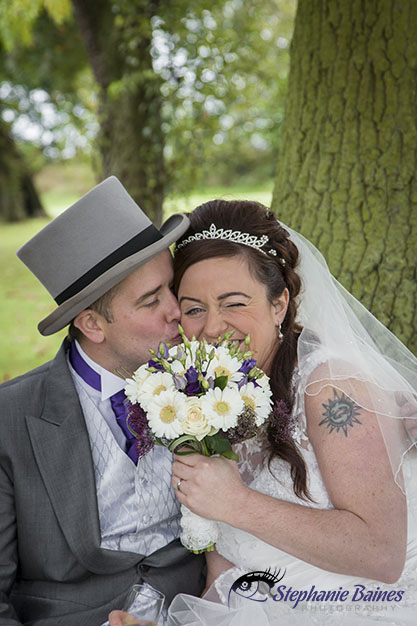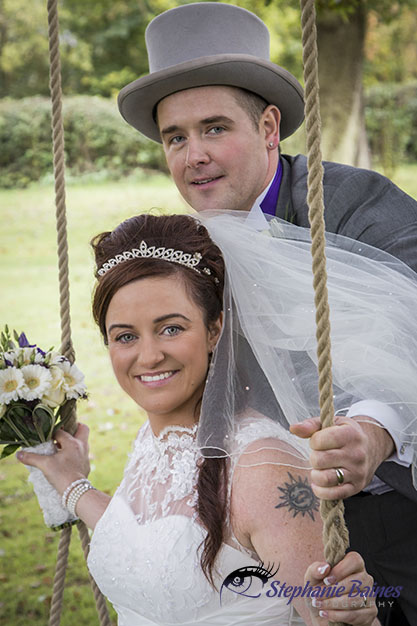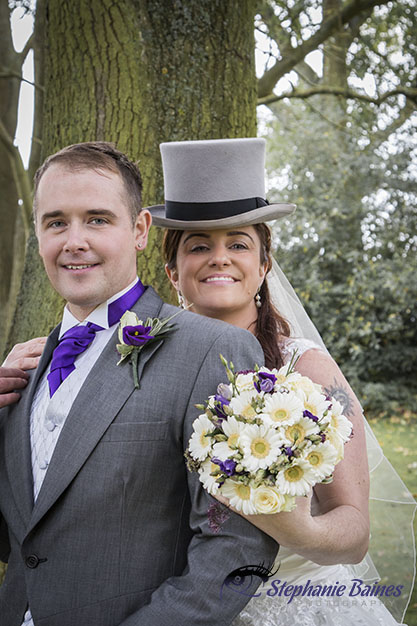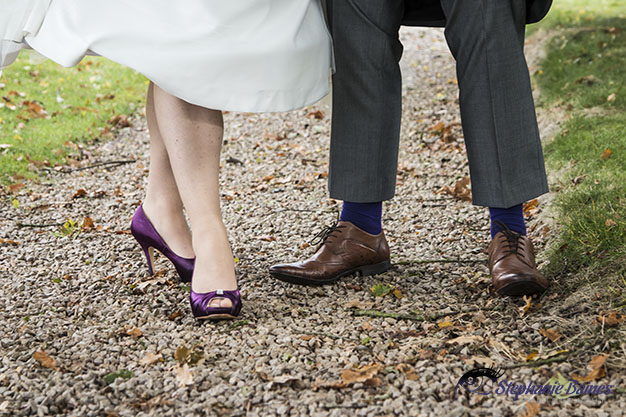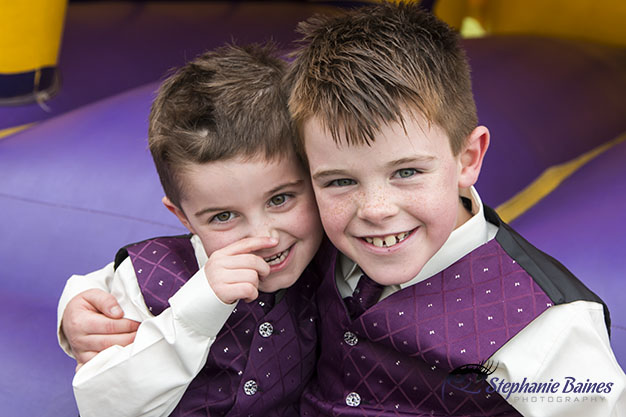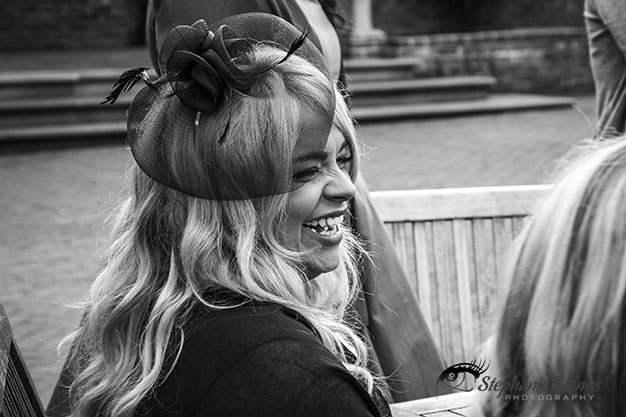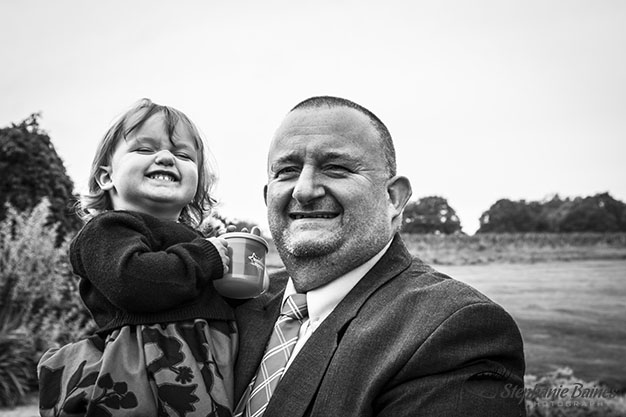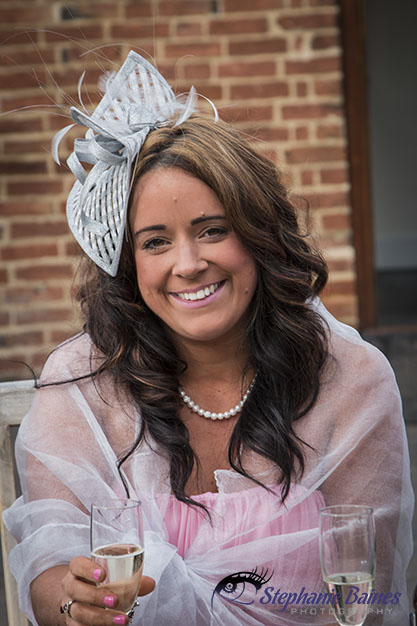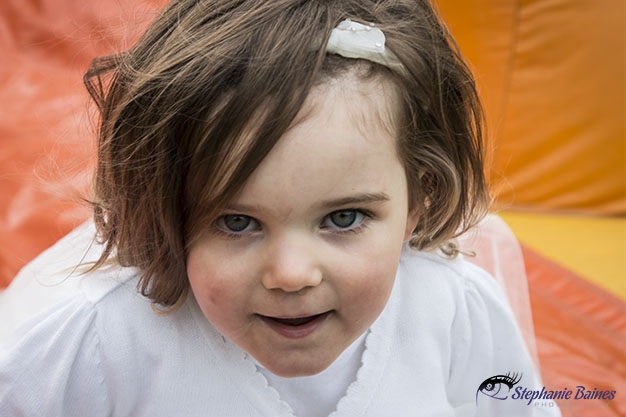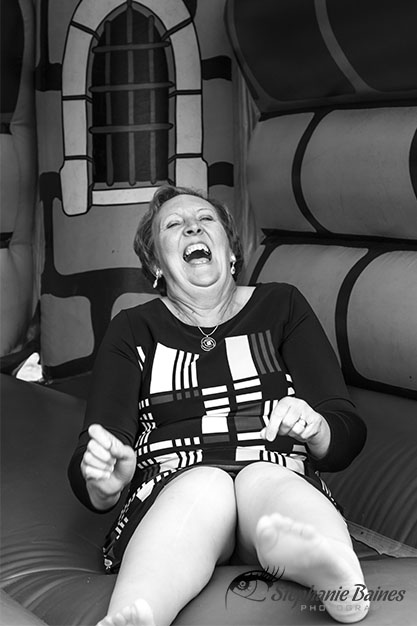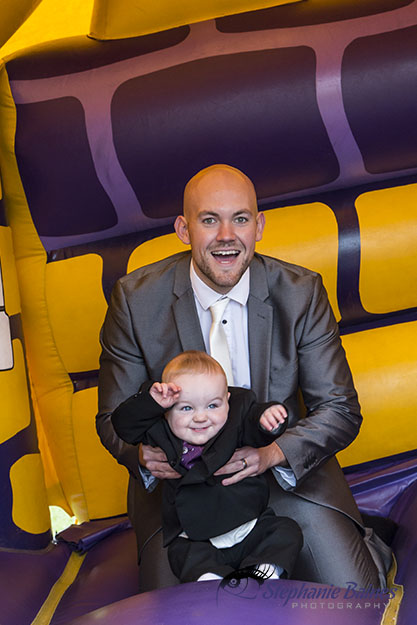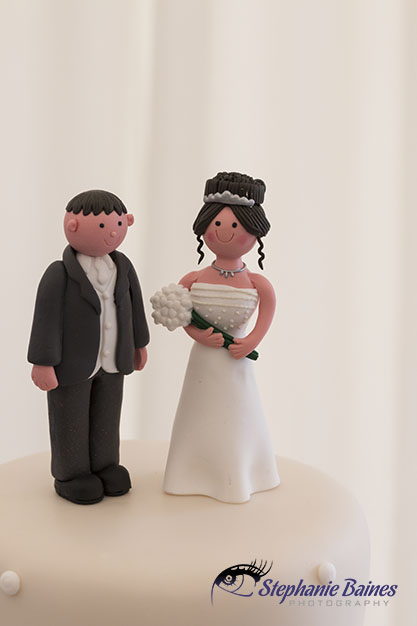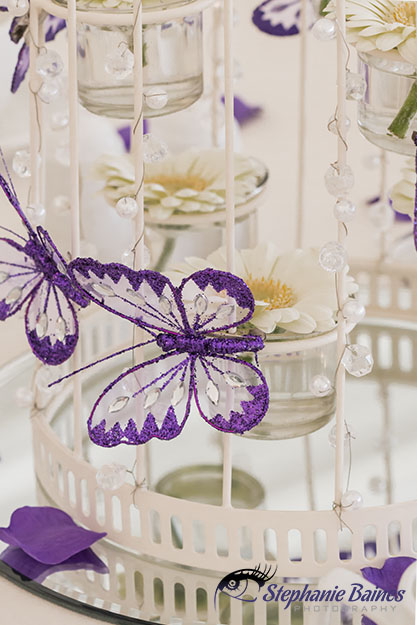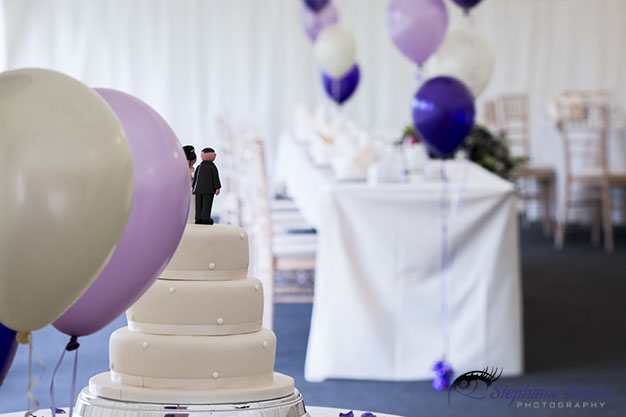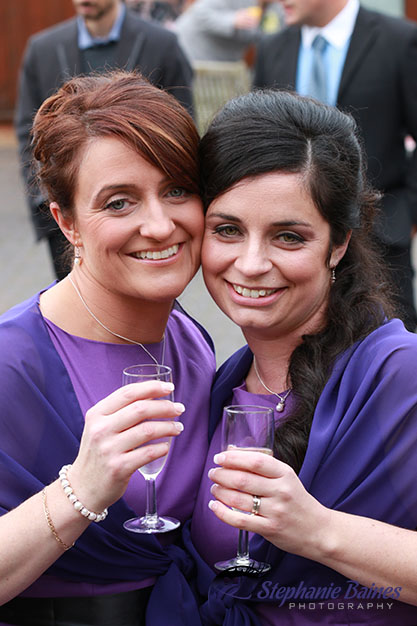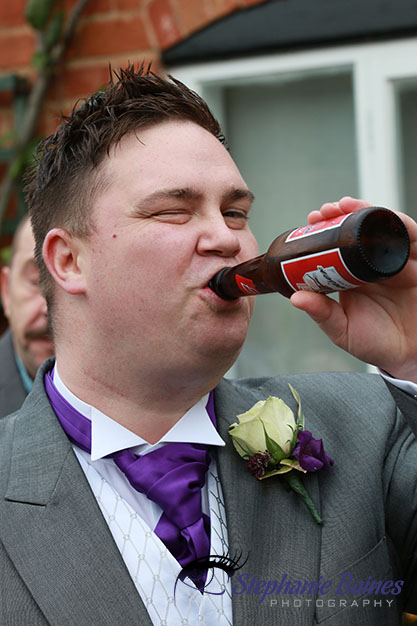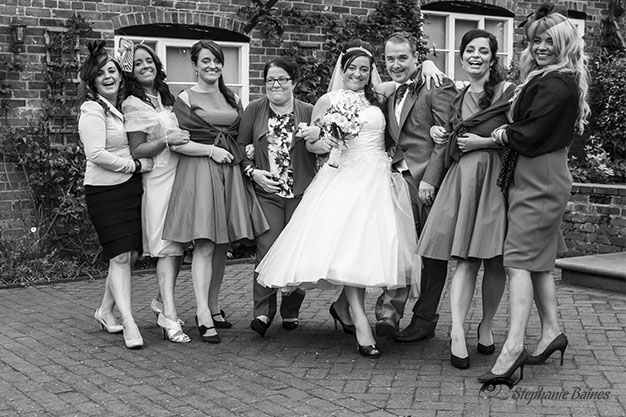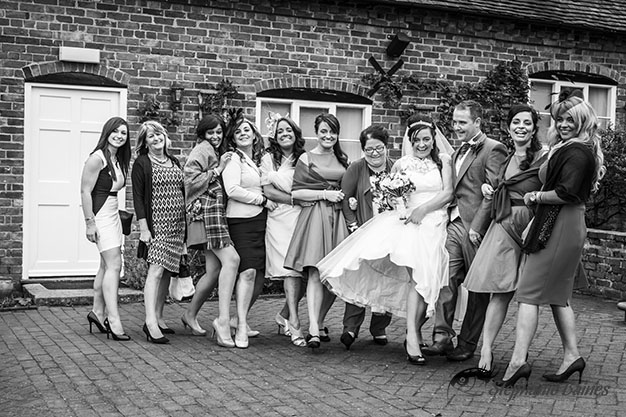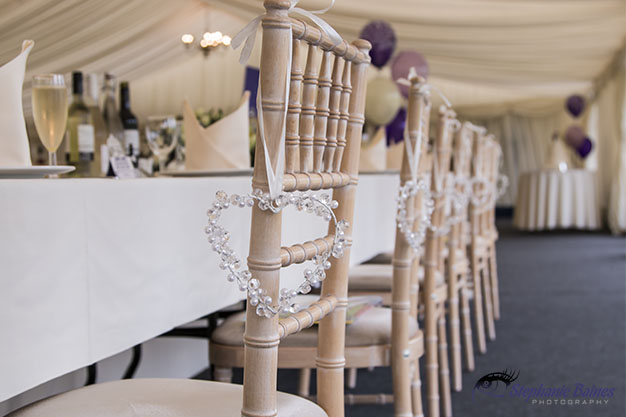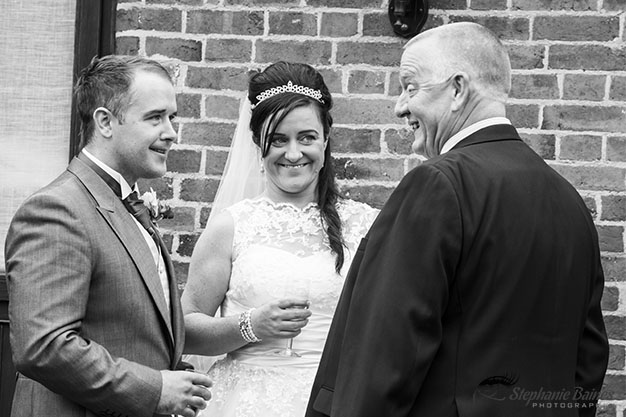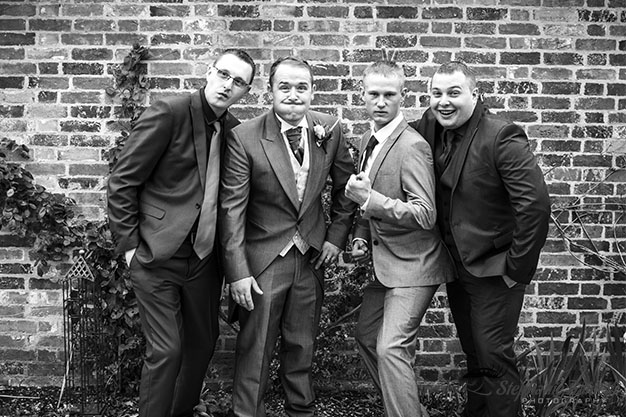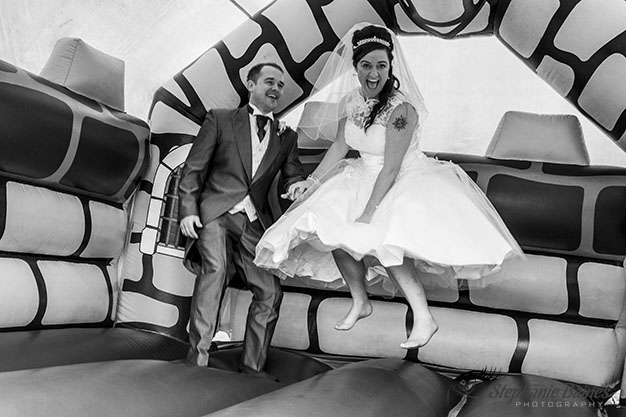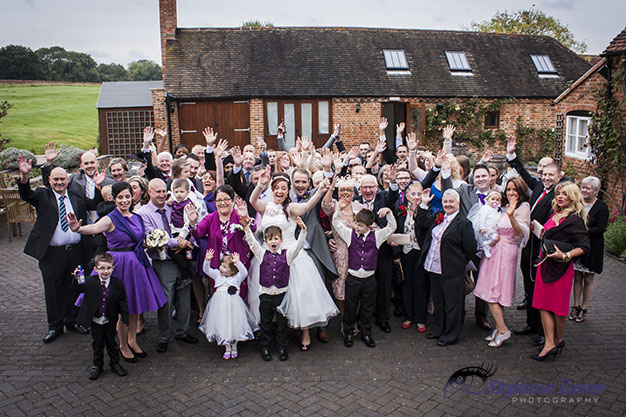 I always welcome feedback so please feel free to comment and let me know what you think of my work.
If you have any questions please do not hesitate to contact me.
There are some wedding days that I know I will never forget.
Charlotte and Kevin's was one of those truly beautiful days. It was a day of utter celebration – Celebrating their Love, Life, Family and Friends.
After taking their engagement photos at the beginning of the summer I was so excited about shooting their wedding day. There was no doubt in my mind that we would have the opportunity to capture a wonderful day and take amazing emotive photographs they would treasure for years to come.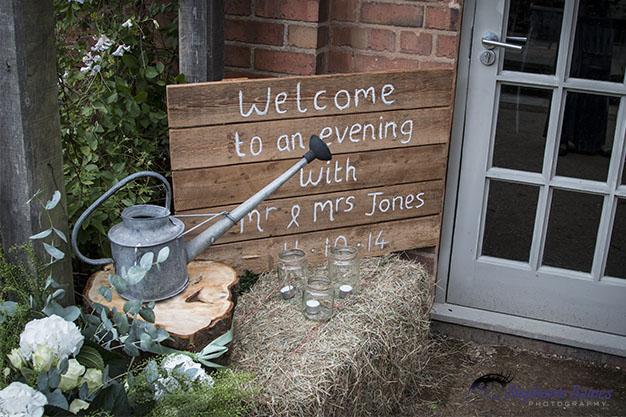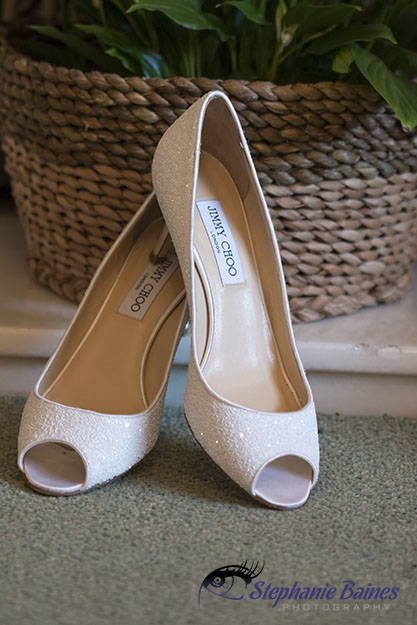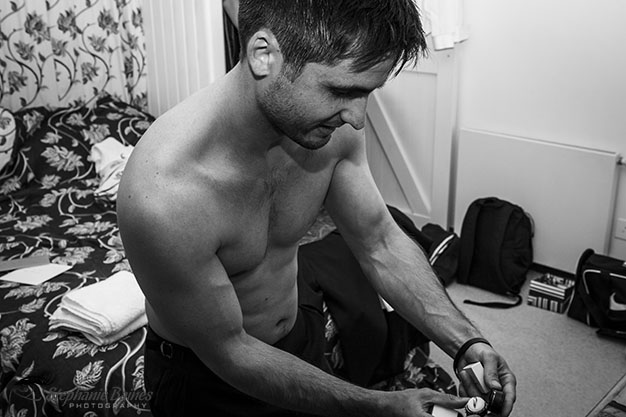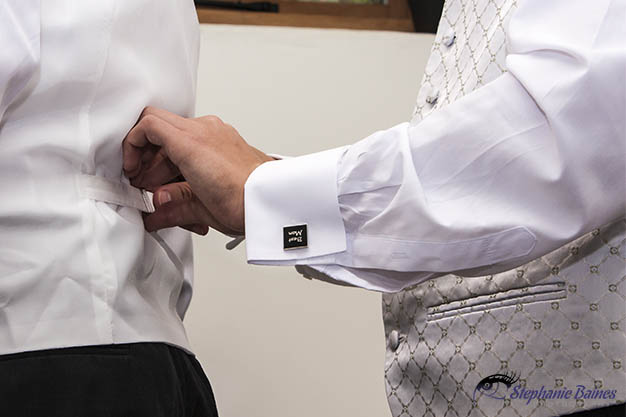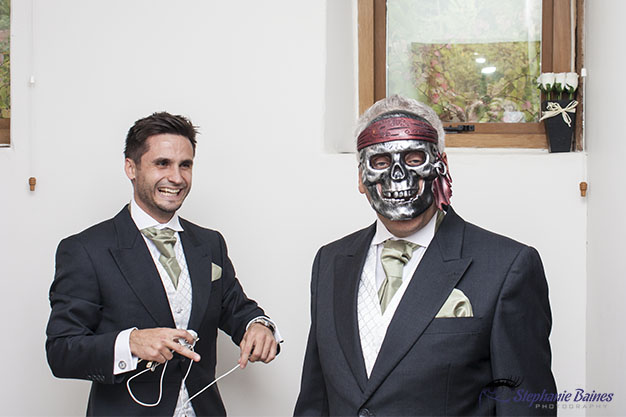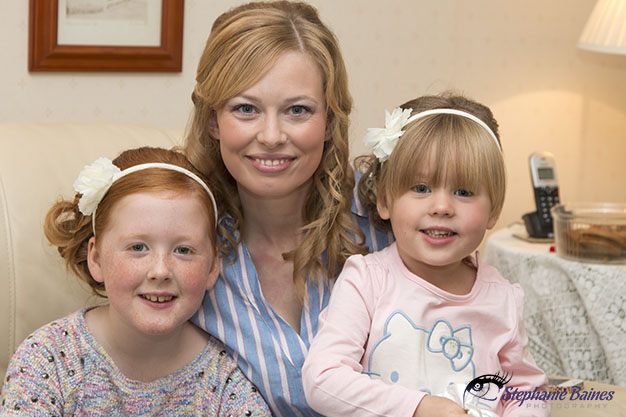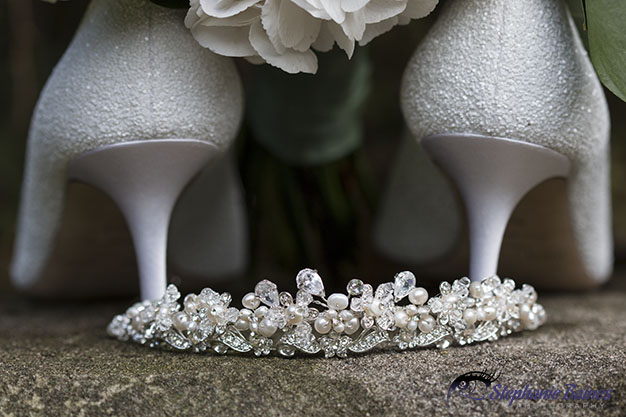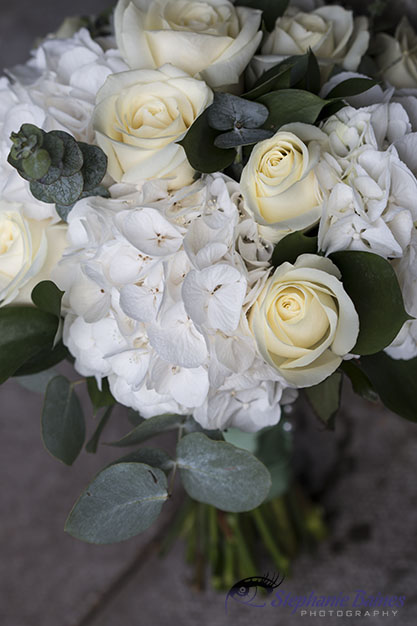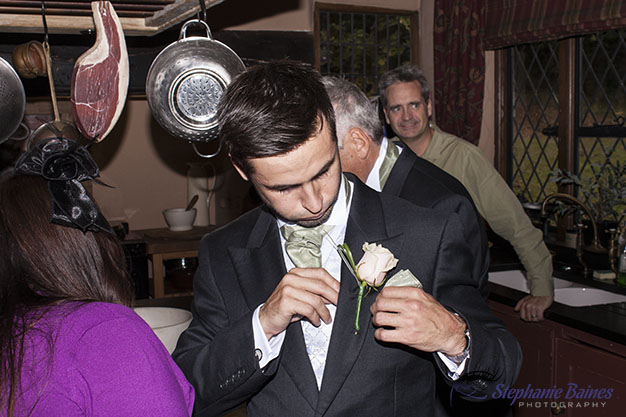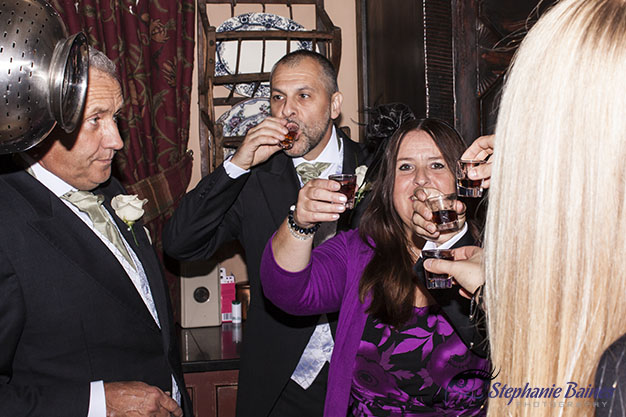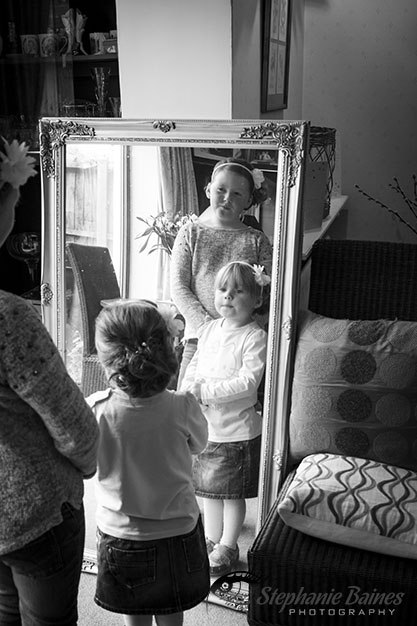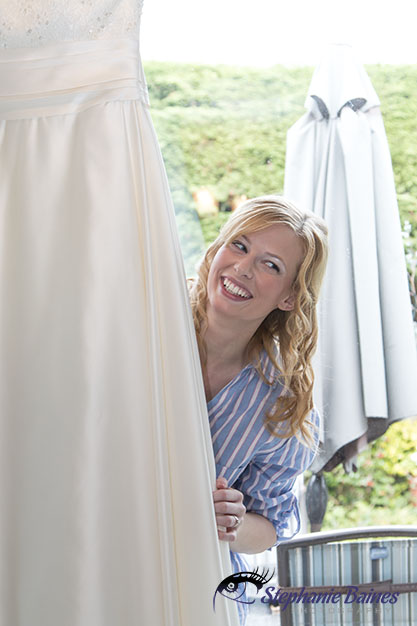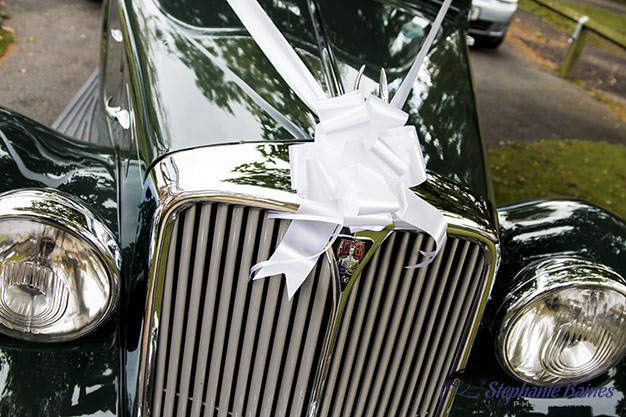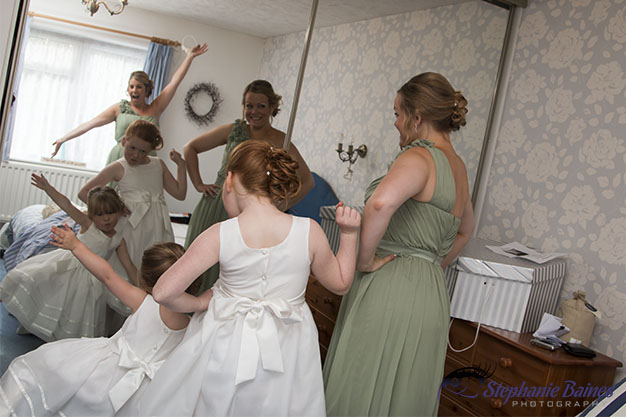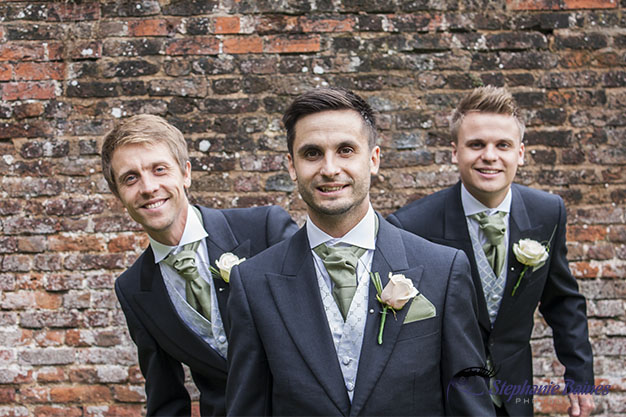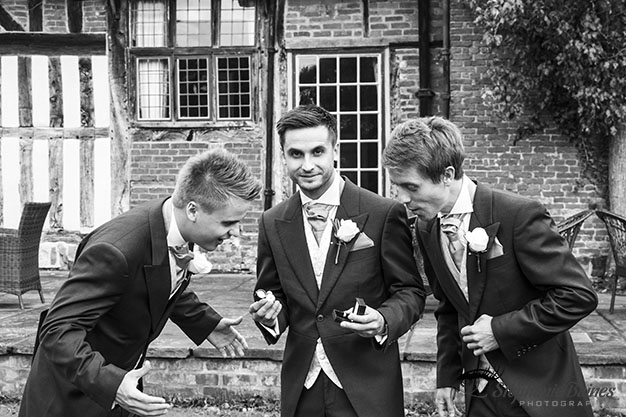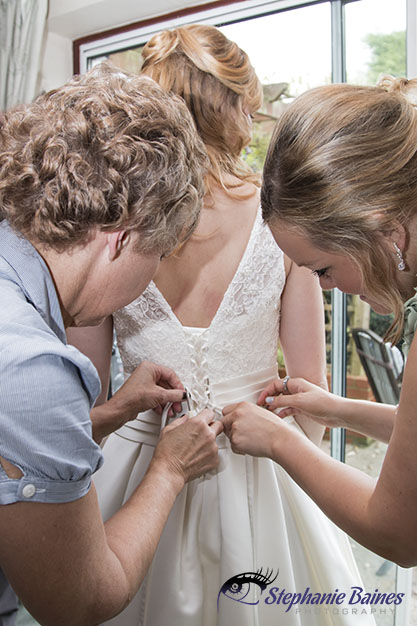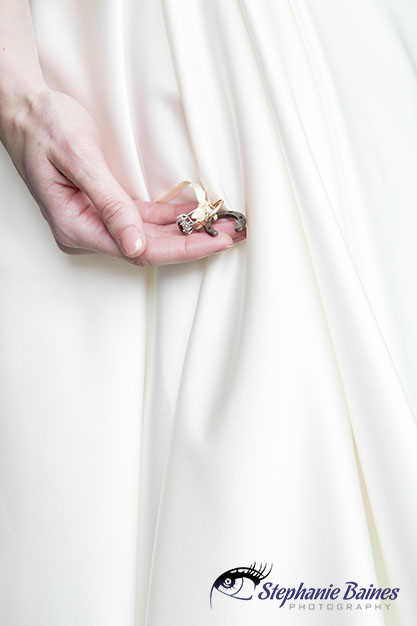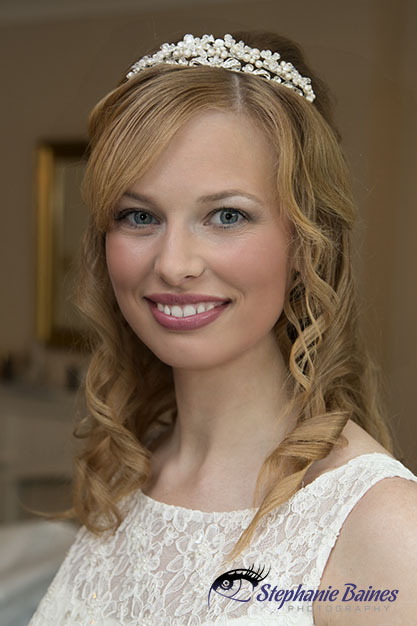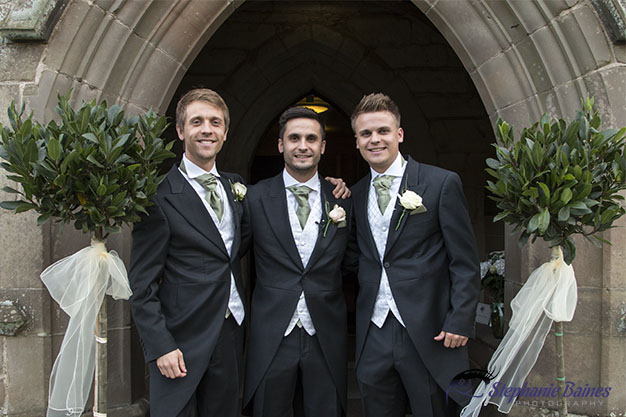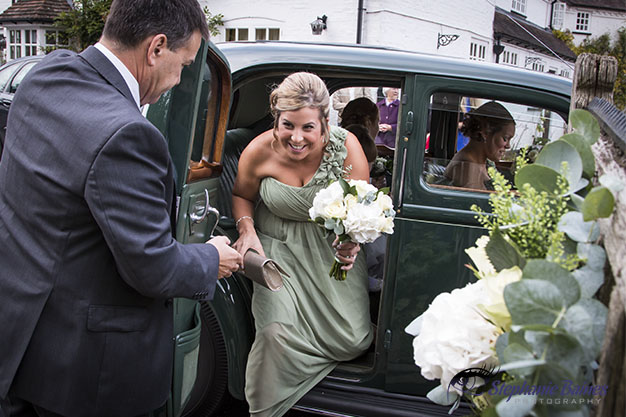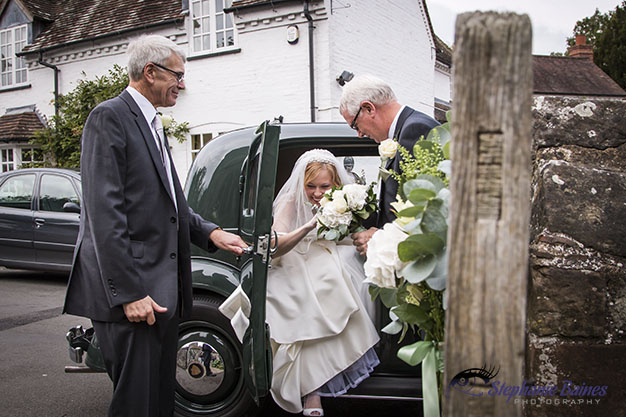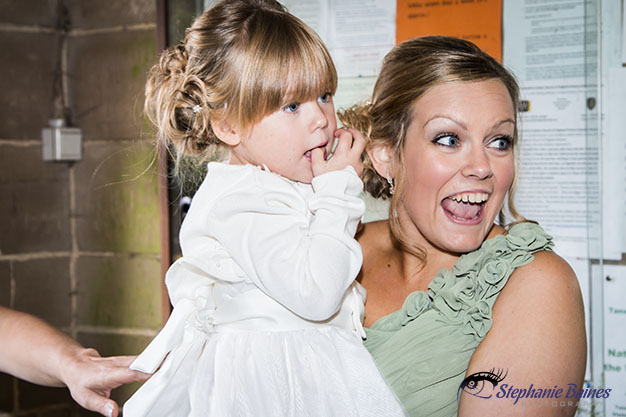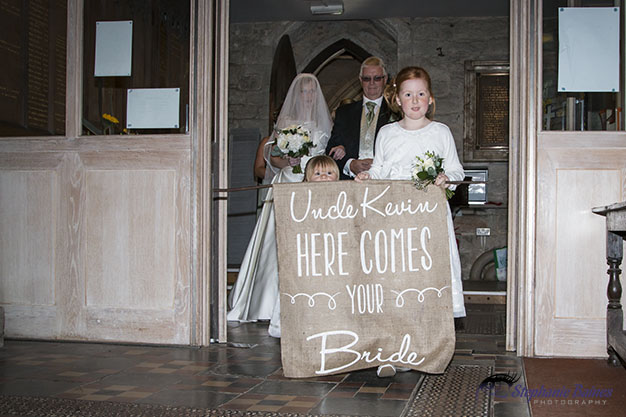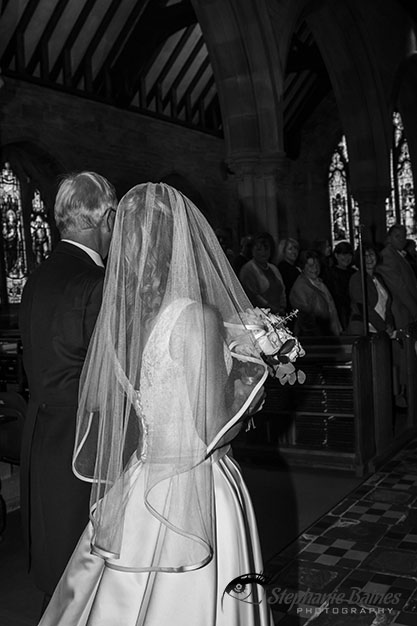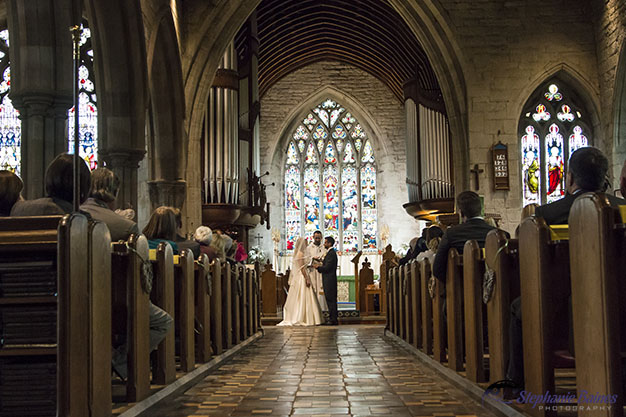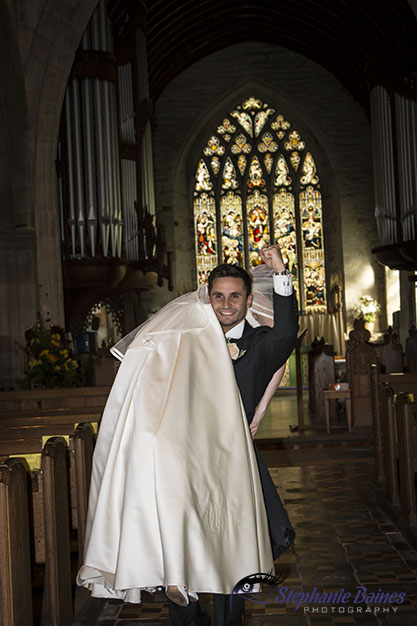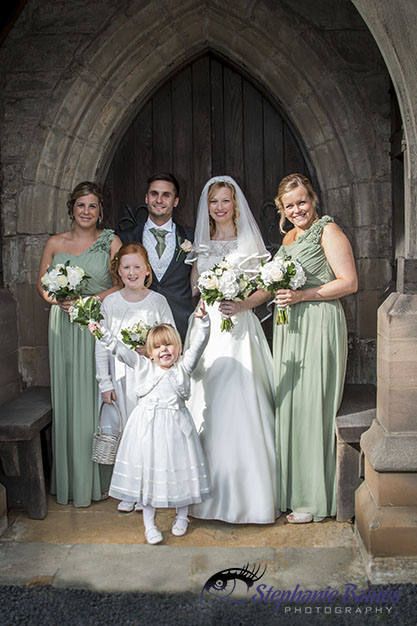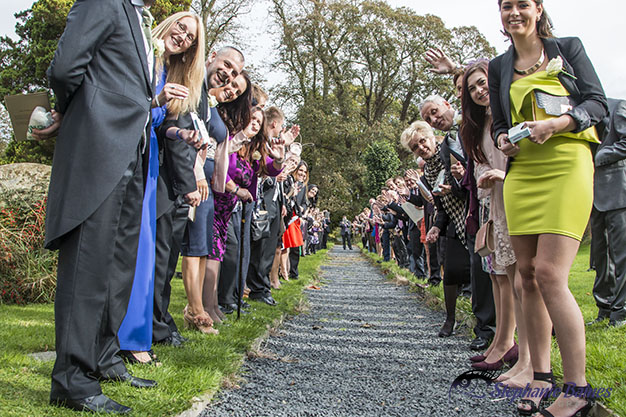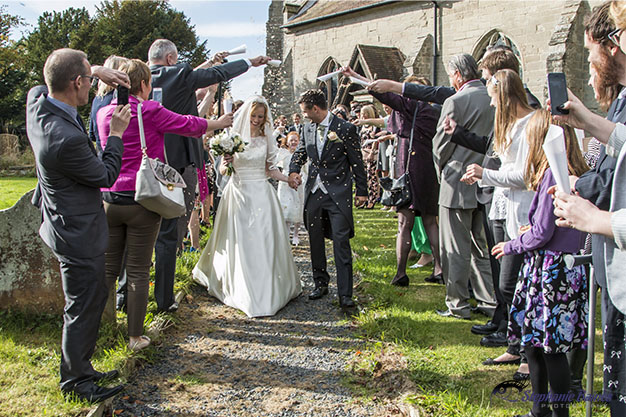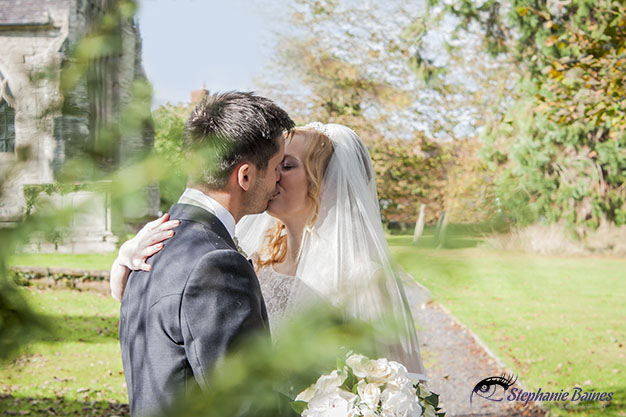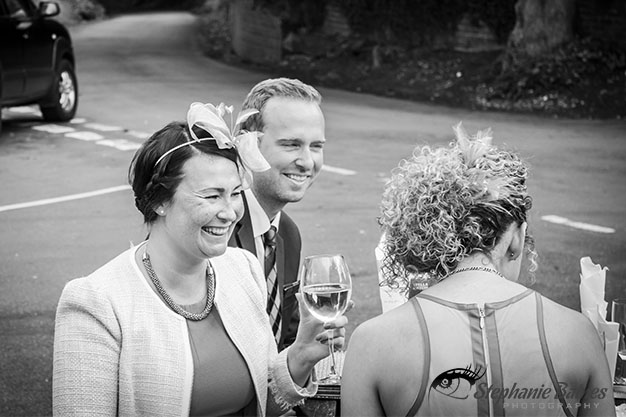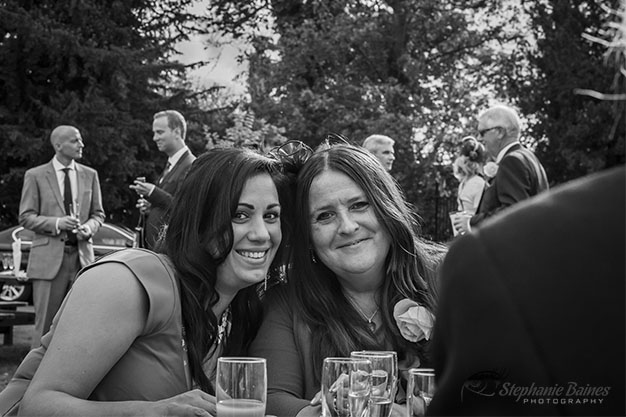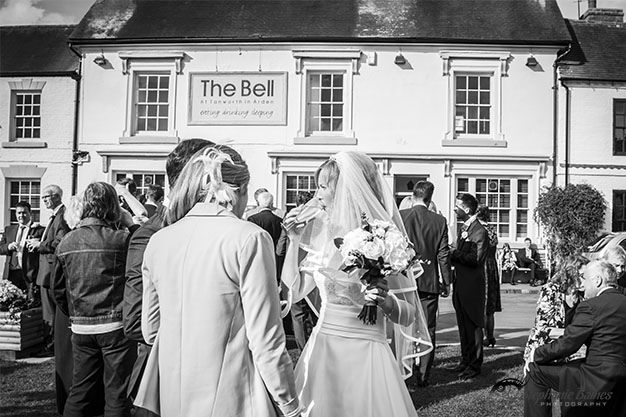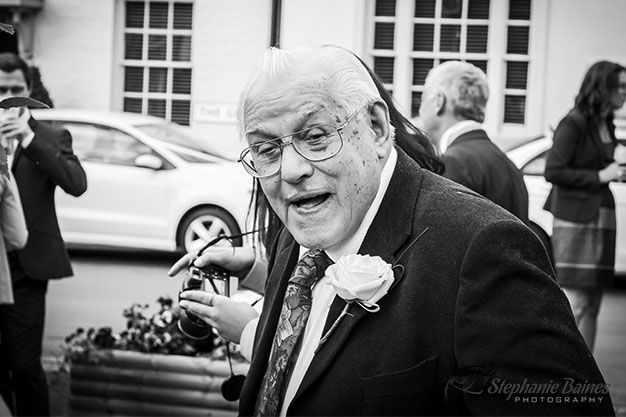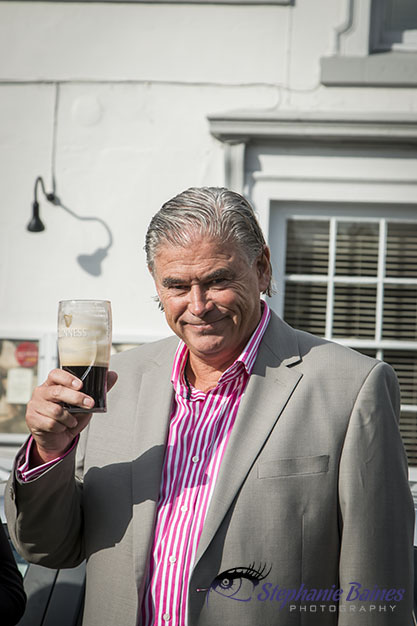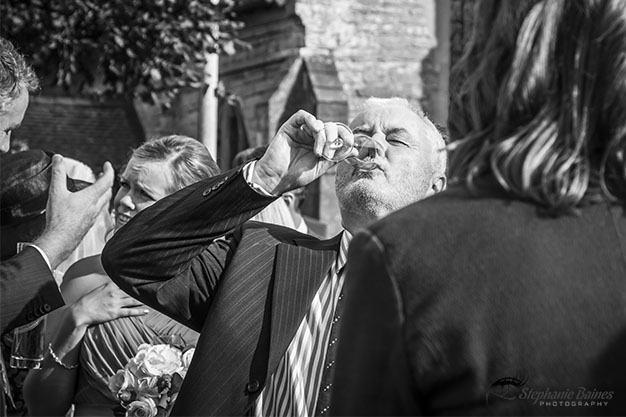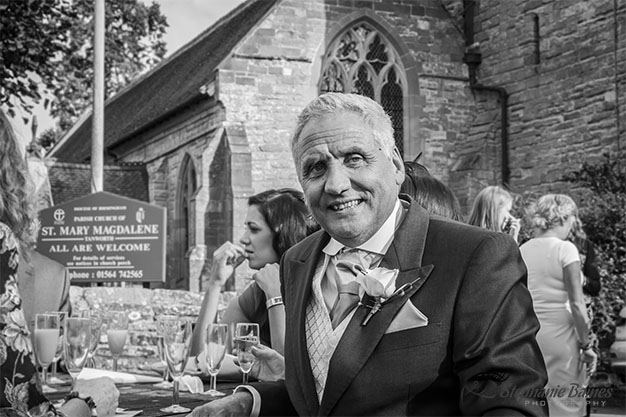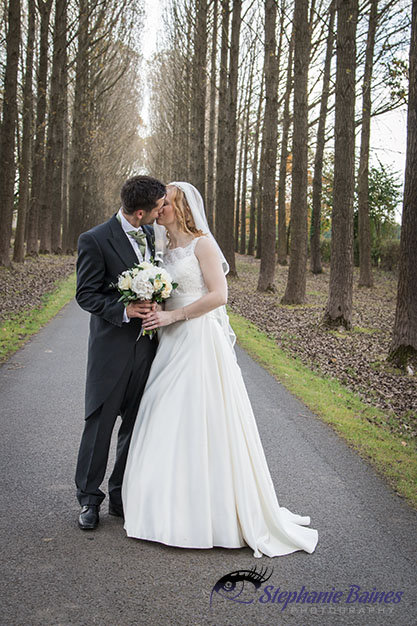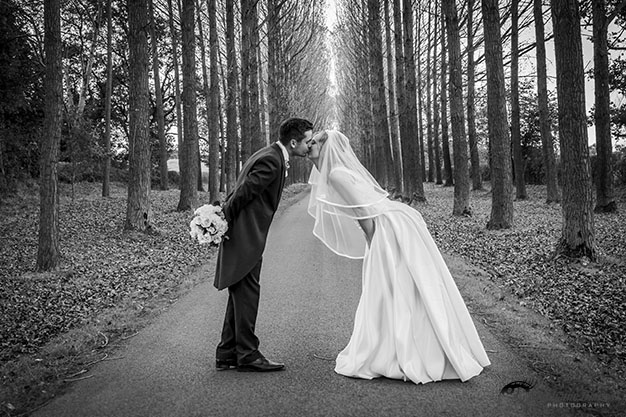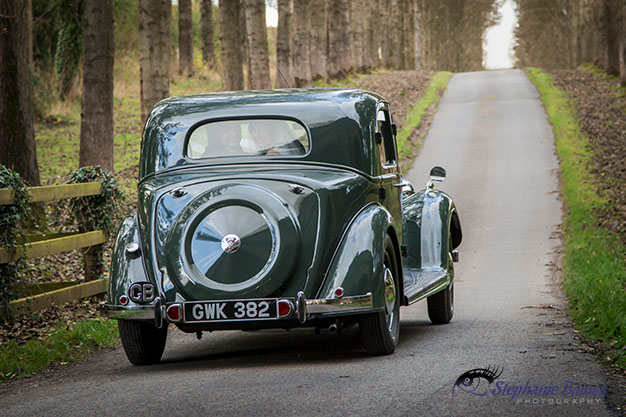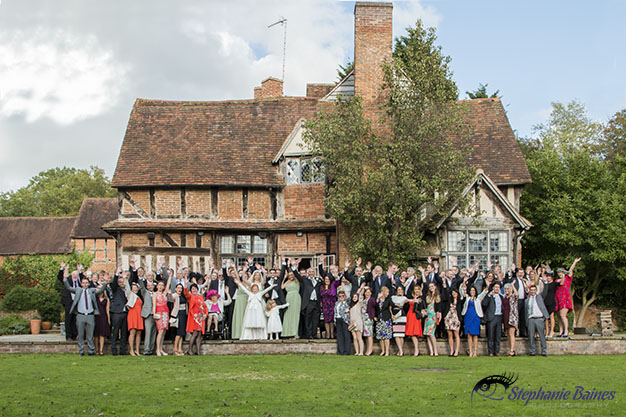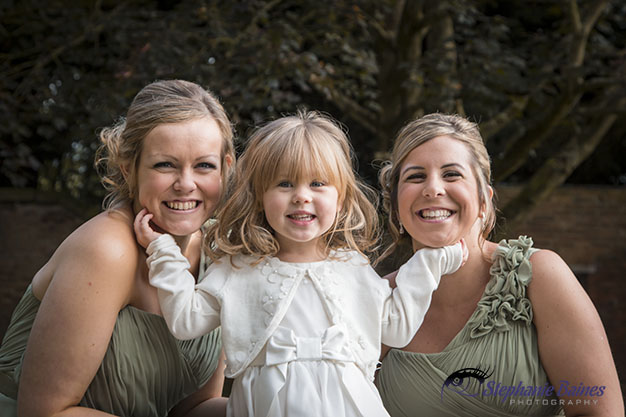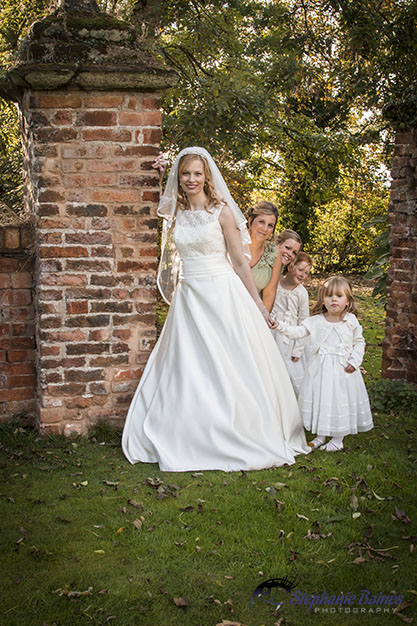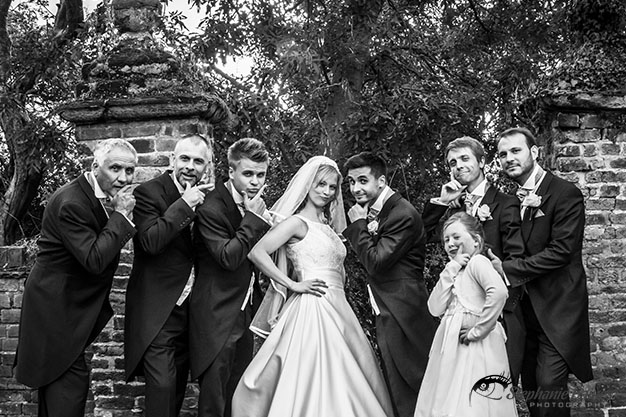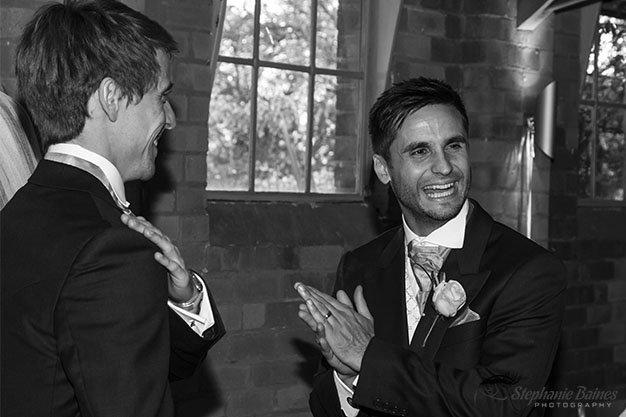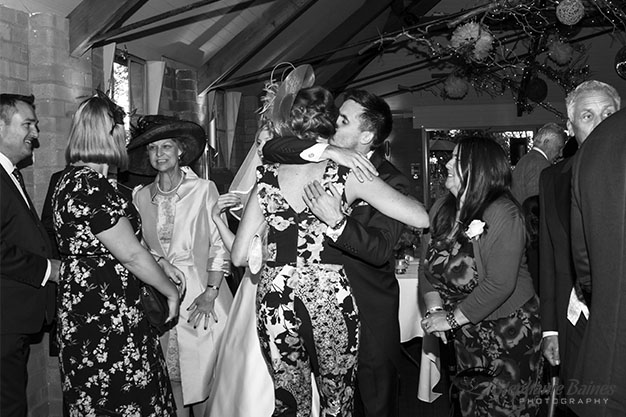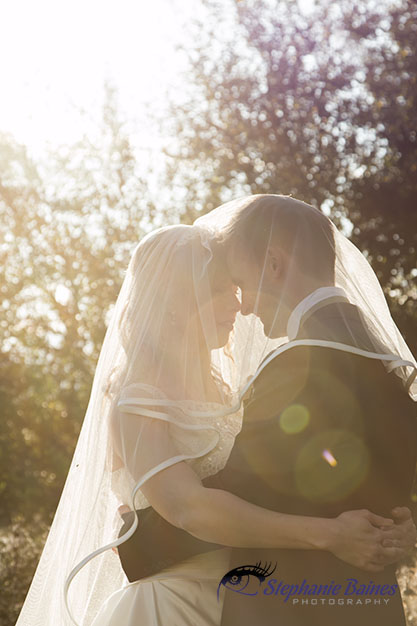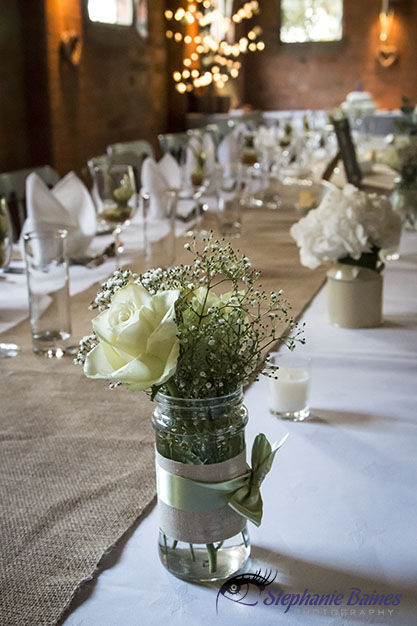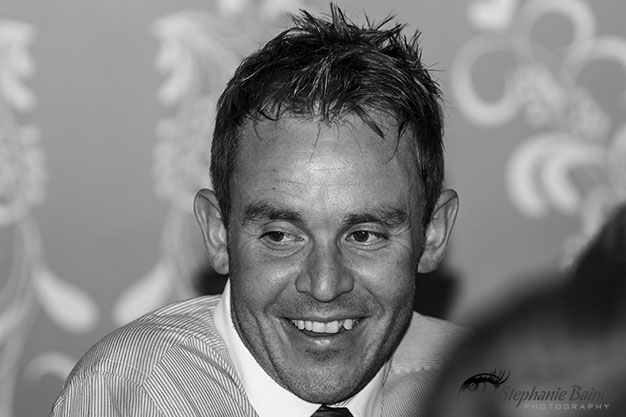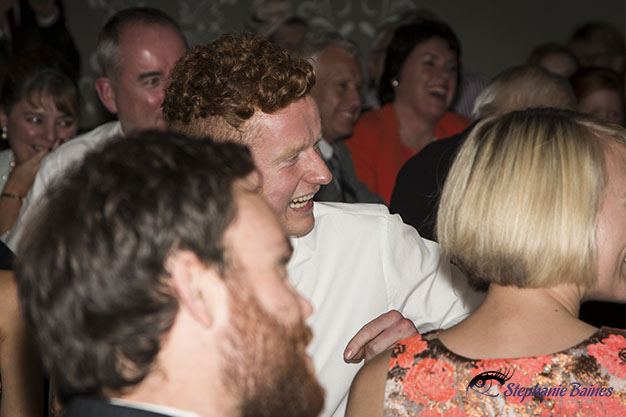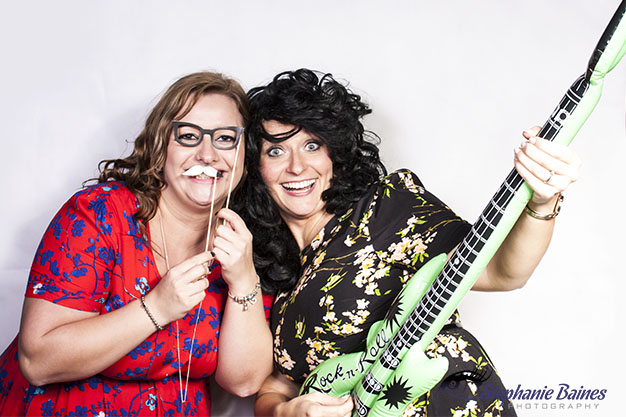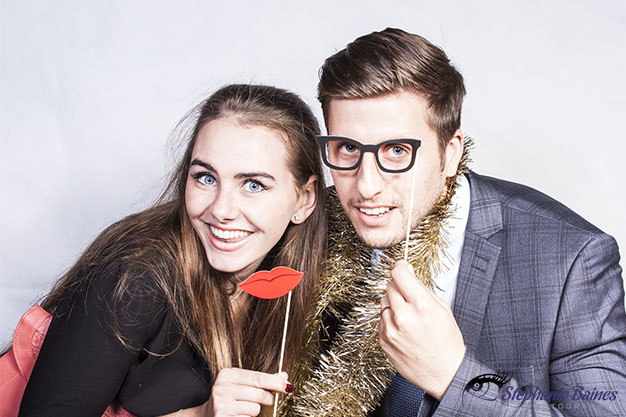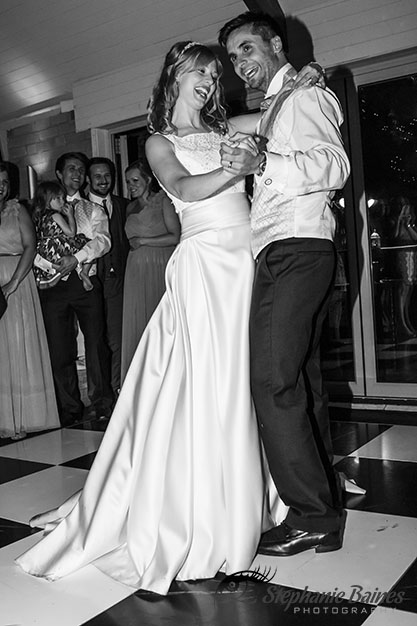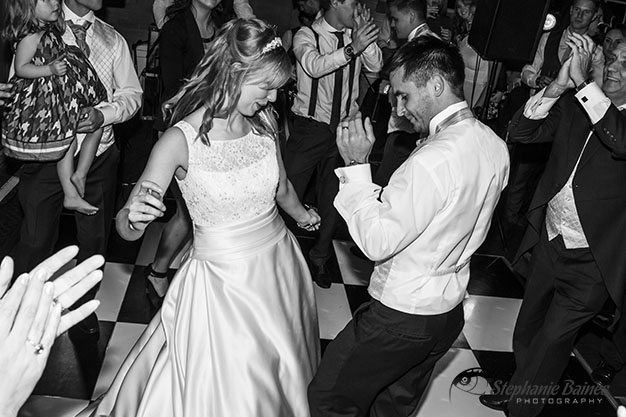 I always welcome feedback so please feel free to comment and let me know what you think of my work.
If you have any questions please do not hesitate to contact me.
I loved this late Sunday afternoon shoot with the lovely Perry family and I  had so much fun!
We did the hour long shoot in their own home and used their back porch for the outdoor shots and then set up my portable studio in the lounge, which all worked out perfectly, with fabulous photos being taken.
Just a quick "Thank You" for the photo's – they're great, and exactly what we wanted. Tascha obviously loves them too, and we are already planning another shoot at some point next year! I have changed my Facebook pics with a couple of them, and had a couple of questions about who did them, so you may get one or two calls off the back of them too!

Thanks again

Chris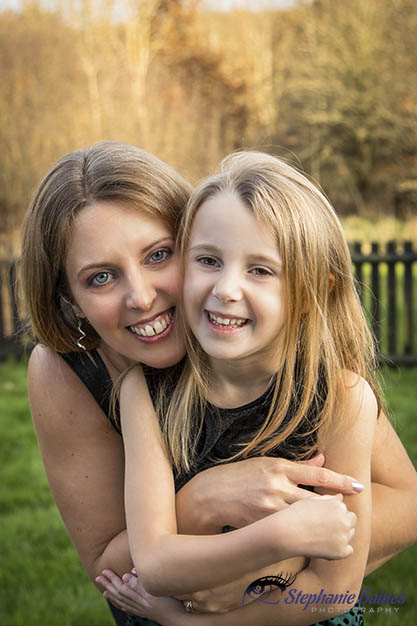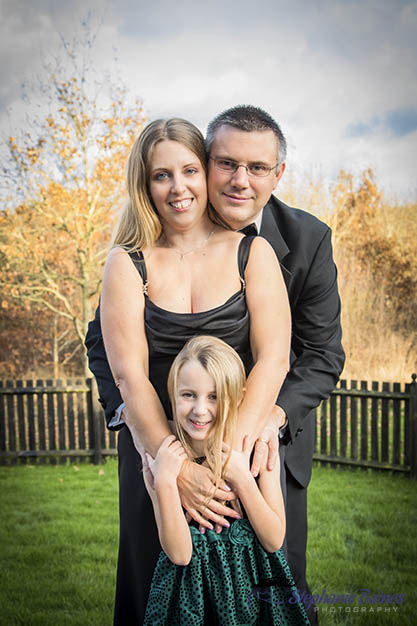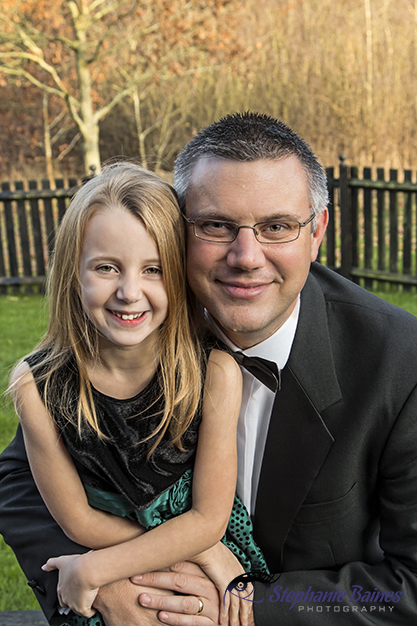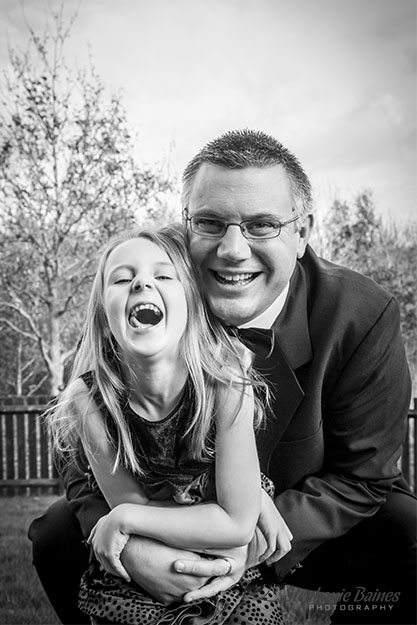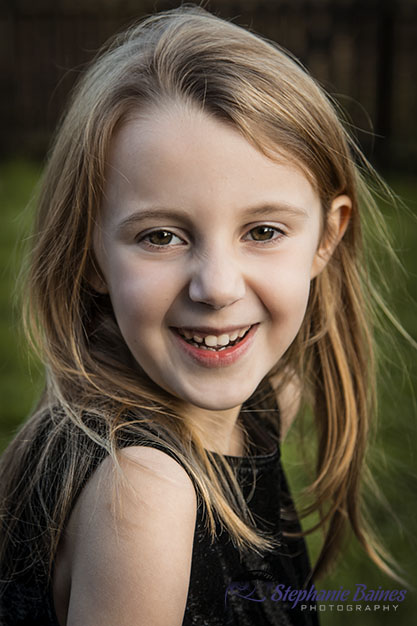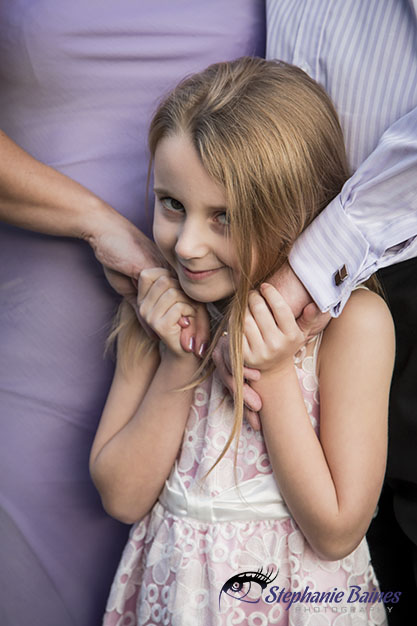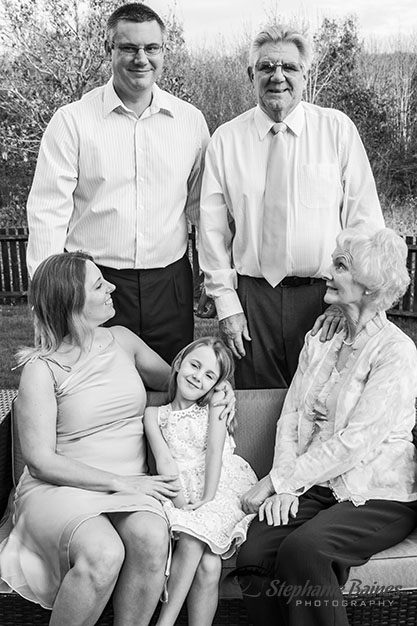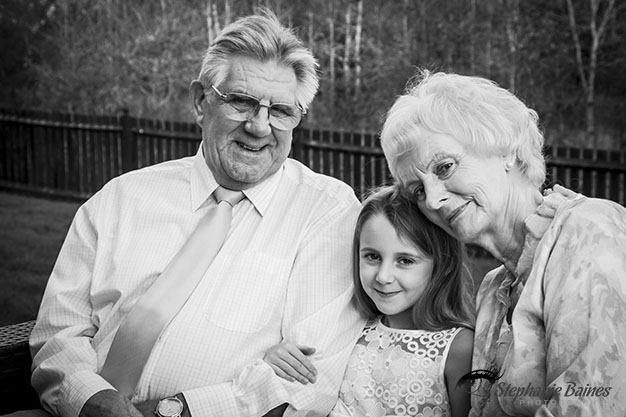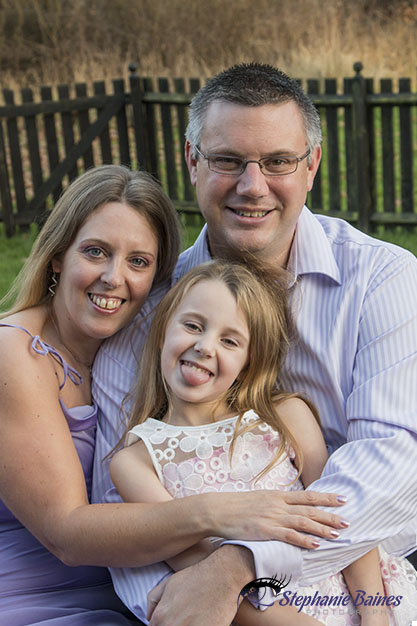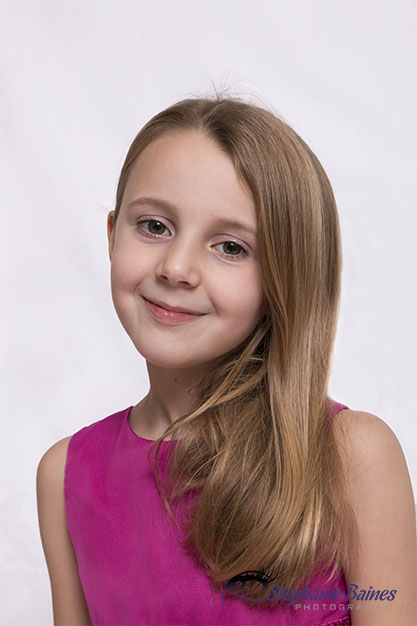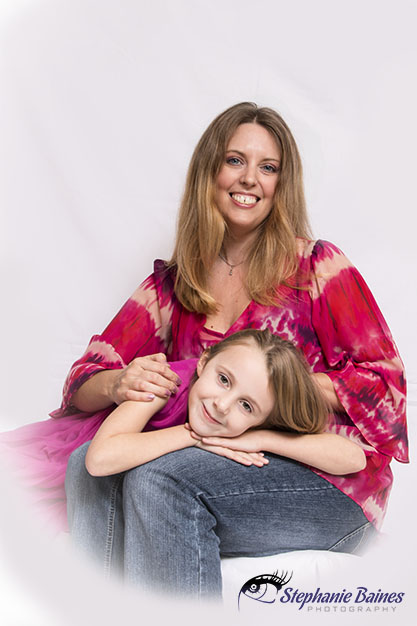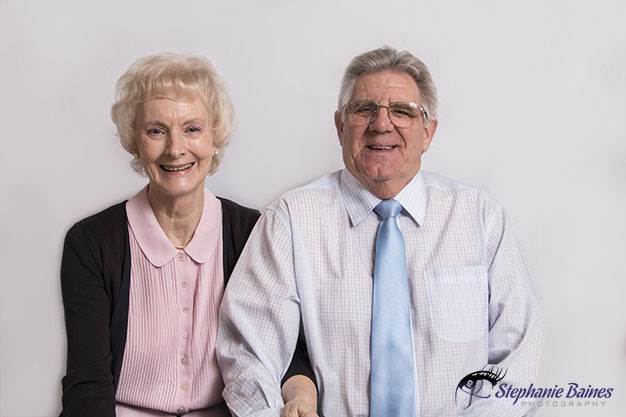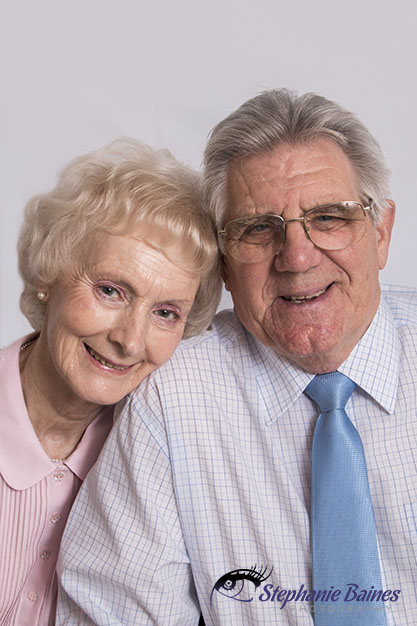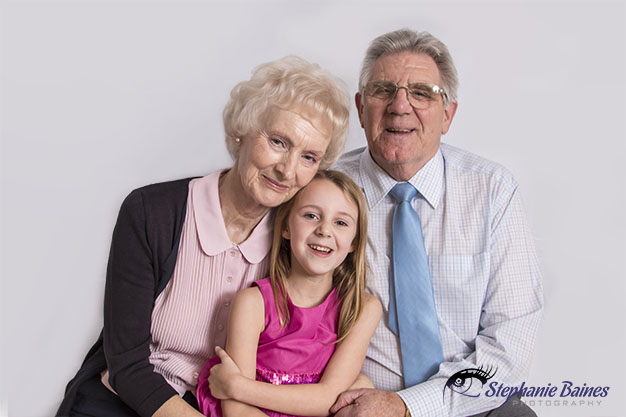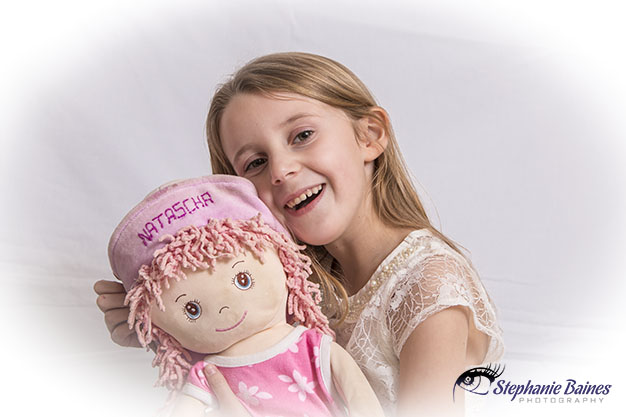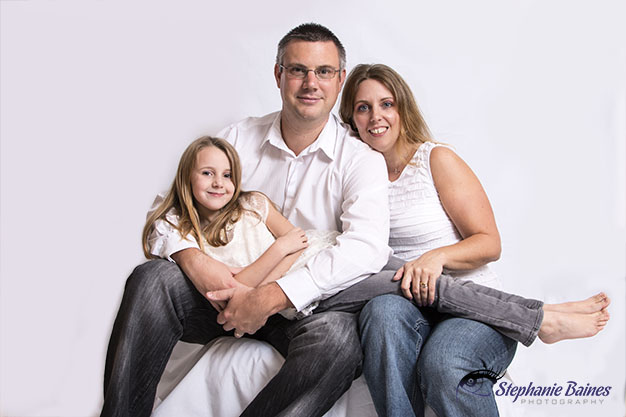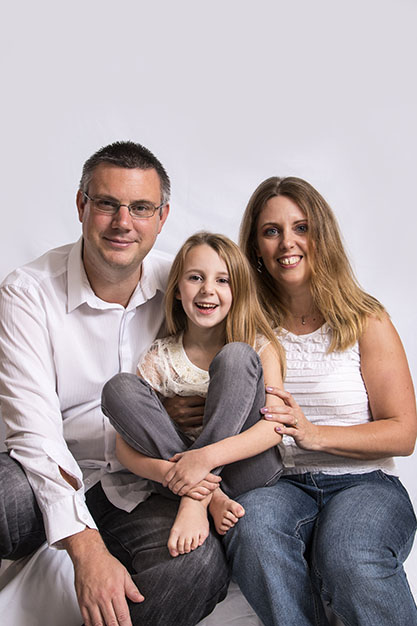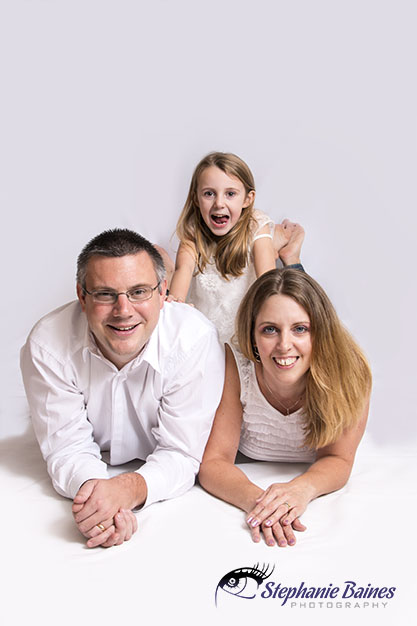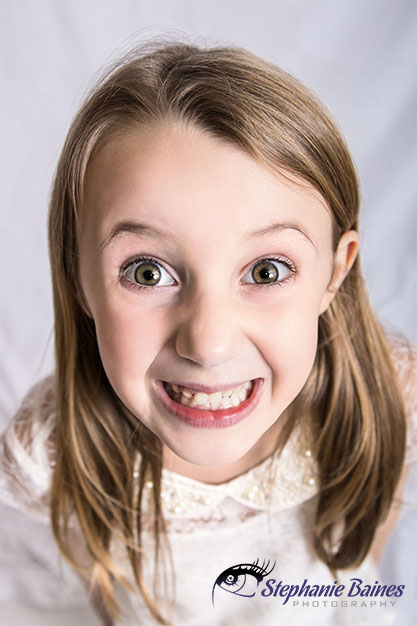 I always welcome feedback so please feel free to leave a comment or get in touch via the contact page